The best law school personal statement can make the difference between getting an interview or being passed over. It is your opportunity to shine and stand out from other applicants. So how do you write a great one?
Personal statements are a key component of any law school application. They give you a chance to showcase your skills, experience, and motivation to pursue a legal education. Your goal should be to demonstrate why you would be an excellent candidate for admission at the institution you're applying to. It means that each statement must be tailored specifically for each school.
This article will guide you to writing an effective personal statement for law school with example statements for inspiration.
What Is a Law School Personal Statement?
A law school personal statement is a document in which you discuss your reasons for wanting to attend law school. You need to explain what makes you unique as a potential law student. It's an important part of the application process. It allows admissions officers to get to know you better and see why you are interested in attending their particular institution.
How to Write a Law School Personal Statement
When writing a personal statement for law school, keep the following in mind to write an effective one for yourself:
Know the Law School's Requirements
Before drafting your personal statement, familiarize yourself with the specific admissions requirements of the law schools to which you are applying. Each institution will likely have different guidelines as to what they are looking for in prospective students.
Establish a Clear and Focused Topic
Once you know what the school is looking for, focus on one specific experience or element of your background to highlight in your statement. Make sure that everything in your essay supports this central idea. Don't include material just because it sounds good. Instead, consider how each point contributes towards a larger narrative about why you want to pursue an education in law.
Write Succinctly but Effectively
Given that space constraints might be tight, it is essential to practice economy with words when writing your personal statement. Law schools may typically only ask for 1-2 pages. However, this does not mean sacrificing quality. Try to focus on being concise and getting straight to the point.
Be Honest and Authentic
Admission officers highly value sincerity when reviewing applications, so avoid falsely trying to "sell yourself" or overstating your accomplishments or experiences.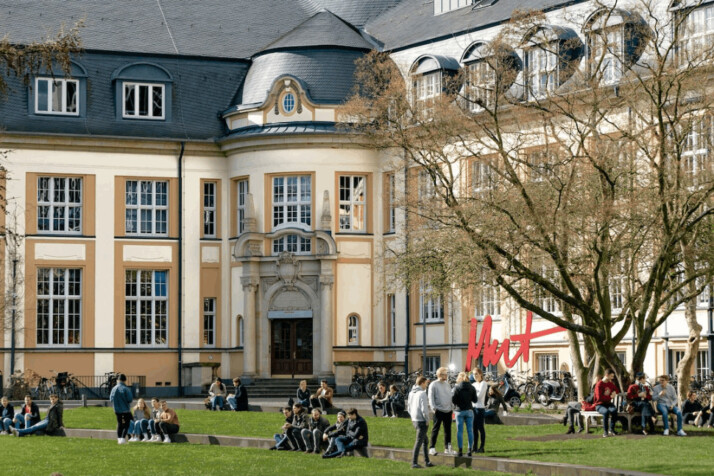 Best Law School Personal Statement Examples
Take a look at the following law school personal statement examples to inspire you to write a successful statement on your own.
Example Template 1
Growing up in a world of constant legal battles and disputes, I was always fascinated by the law. It seemed like an intricate puzzle, full of mystery and surprise. While other kids dreamed of becoming doctors or astronauts, my ambition has always been to become a lawyer. I wanted to solve problems, advocate for what's right, and help people navigate through challenging situations.
After earning my undergraduate degree from UCLA, I worked as a paralegal for years while attending graduate school at Pepperdine University School of Law. As someone who has experienced both sides of the legal profession firsthand, I know becoming a lawyer is the best way to serve society. And Yale Law School is, without question, the best place to achieve this goal.
The faculty here are exceptional teachers and scholars who genuinely care about their students' success. Additionally, Yale provides its students numerous opportunities to get involved in important legal cases and movements off campus. This is something that is out of reach for most schools due to their size and resource constraints.
Ultimately, it was these unique facets that led me to Yale Law School. Considering the unmatched environment of excellence and renowned faculty, I am eager to pursue a Master of Studies in Law at Yale Law School.
Example Template 2
New England Law | Boston has always been my dream school. Ever since I was a little girl, I dreamed of one day becoming a lawyer and making a difference in the world. When I was sixteen years old, my older brother passed away suddenly from a heart attack. Losing my brother made me more conscious of the value of life. And I wanted to do whatever possible to ensure everyone had access to justice. I made the decision to pursue law at that point.
I am passionate about helping others. And law school is the perfect place for me to learn more about how to help people who have been wronged by society. New England Law | Boston offers an excellent legal education combined with opportunities to get involved in the community through clinics and pro bono work. The faculty members are also very dedicated teachers who truly care about their students' success both inside and outside of the classroom.
The admissions committee will undoubtedly look for qualities like dedication, passion, compassion, and resilience in future students. I possess all these qualities thanks to my experiences dealing with loss early on in life. Attending New England Law | Boston would fulfill my childhood dream. It would allow me to give back to the community that has given me so much support over the years.
Conclusion
The Law School personal statement is beneficial for law school applicants and professionals. It allows them to customize their application and make it better for their individual situation. Follow the tips in this post and take inspiration from the examples to write a compelling law school personal statement.
Explore All
Write Personal Statement Articles