Personal statements are an essential part of the job and admissions application process. Keeping your admission application as competitive as possible with a compelling personal statement is critical. Follow the tips in this guide to write the best PA personal statements that will intrigue the admission officers.
A physician assistant personal statement allows you to introduce yourself and demonstrate your interest to an admission committee. The admission officers want to know why you chose to study medicine and your motivation for wanting to become a physician assistant in particular. A strong personal statement will highlight your qualifications, experience, and reasons for wanting to become a PA.
What Is a PA Personal Statement?
A physician assistant (PA) personal statement is a document that lets you introduce yourself to the admissions committee and demonstrate your worth. Your personal statement will essentially act as your introduction to the admissions committees.
You can use it to describe the first time you expressed interest in becoming a physician assistant. And any notable events that have occurred afterward. Also, include the measures you took to develop that interest into a drive and enthusiasm for the field.
Purpose of a PA Personal Statement
Each PA program has a similar process for assessing a student's qualifications for admission. The admissions committee needs to know your interest and enthusiasm for becoming a physician assistant.
A personal statement for a Physician Assistant enables you to share your story, and motivation to become a PA. And any other information you feel is essential.
The pa personal statement showcases an individual's qualifications, goals, and motivations. Its main objective is to sell oneself to the admissions committee and leave a lasting impression on them.
Structure of a PA Personal Statement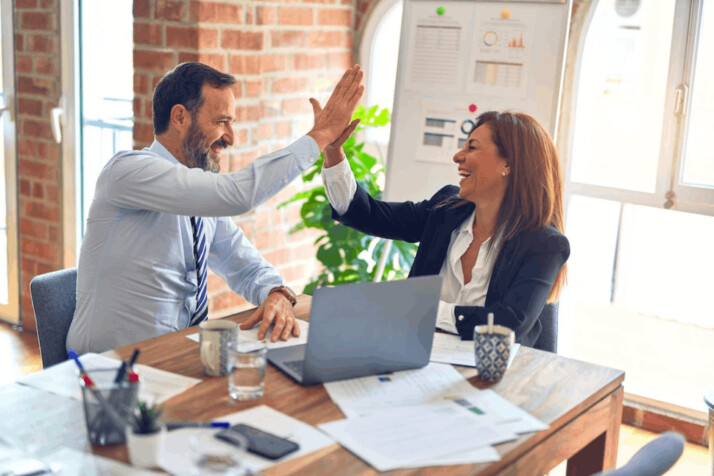 A Personal Statement is structured into three main parts: the introduction or opening statement, the body, and the conclusion.
1. Opening Statement
Your opening sentence determines the tone of your essay. Make sure it holds the reader's attention long enough for them to read the entire essay.
Some individuals appreciate direct statements, while others would rather hear about a personal experience that motivated you to become a PA. Research the institution to learn about the admissions committee's preferences to accomplish this.
Relevant, personal, and professional experience can demonstrate to the admissions committee your ability to apply to PA. Work experiences such as shelter volunteering and unique experiences such as caring for others can be vital.
2. Body of the Essay
The body of your essay should explain why you want to be a medical assistant. Explain why you want to be admitted to the PA program. Show how much you know about the PA program and how you learned it, such as through reading books or taking a related class.
Talk about your capabilities, such as compassion, teamwork, and a desire to help others.
3. A Powerful and Persuasive Conclusion
This final paragraph should persuade the admissions committee members of your PA personal statement. Please reiterate your reasons for wanting to become a physician assistant. Stress the reasons why you want to study the subject at their school.
Keys to Writing the Best PA Personal Statements
Many ways exist to write a personal statement for PA schools. The following steps will make your statement stand out.
1. Be Concise
A concise personal statement is essential for several reasons. It ensures that your application readers understand your goals and objectives quickly and clearly. A concise statement makes you stand out from the other applicants who may have long-winded statements full of unnecessary information.
Keeping your statement brief, lets you concentrate on the most crucial aspects of your experience and qualifications.
2. Show Passion
Your statement should tell the admissions committee how passionate you are about becoming a physician assistant. This is an integral part of your application and can help set you apart from other applicants.
Explain why you want to work as a PA. and what makes this profession attractive. Talk about any experience or exposure that you have had shadowing PAs or working in healthcare settings.
Say why medicine appeals to you and discuss your future goals as a PA. When drafting your statement, be sure to inject some personality into it! Let the reader know who you are as an individual and explain why they would be fortunate to have you join their program.
3. Demonstrate Leadership
As someone who aspires to be a PA, you must exhibit leadership abilities in your personal statement. This quality will show the admissions committee that you've got what it takes to be an effective team member.
In addition, being a leader demonstrates that you are able or willing to take charge and handle difficult situations. As such, highlighting your leadership experiences and traits can set you apart from other applicants. This will make yours among the Best pa personal statements.
4. Highlight Your Relevant Experience
If you are applying to PA schools, it is important to highlight your relevant experience. This includes any job or volunteer experiences that have helped you prepare for a healthcare career. Be sure to discuss how your experience has taught you the skills needed for a career as a PA.
You should also mention any awards or scholarships that you have received related to healthcare. By highlighting your relevant experience, you can show the admissions committee that you are motivated and qualified for a career in medicine.
5. Be Original
When writing your personal statement for PA school, it is vital to be original and stand out from the other applicants. After all, the admissions committee will have dozens (if not hundreds) of statements to read, so you'll want to make sure yours stands out.
There are numerous ways to accomplish this. But one of the most effective is simply being yourself and sharing your unique story. So, don't be afraid to show your personality in your statement!
6. Be Honest all through
The most important consideration when writing your statement for PA school is honesty. Be truthful about your experiences, why you want to become a PA, and what makes you unique. Don't embellish or exaggerate. Admissions committees will see through lies and deceit, which may hurt your chances of acceptance.
7. End Strong
A solid ending to your pa personal statement can ensure that your application is given the consideration it deserves. A memorable and well-written conclusion can leave a positive impression on the reader, while a poorly written one can harm your chances. Make sure you are strong enough to make an impression on those who will decide if you're suitable for the position.
8. Proofread
The importance of proofreading your statement for PA school is critical. A well-crafted, error-free document communicates professionalism and attention to detail—two crucial qualities for any potential healthcare professional. Furthermore, proofreading allows you to catch mistakes that could negatively impact your chance of being accepted into the program.
Example of PA Personal Statement
Below is an example of one of the Best pa personal statements.
My older sister had to give me some liquid antibiotics when I was nine. Because I kept puking up the tablets, I had to take the liquid instead.
I was exhausted and malnourished after going from one drug to another for weeks while experiencing constant vomiting. Before the precise source of my illness was found, months elapsed. My older sister took great care of me during these months. She was gentle and took the time to be patient and converse with me.
My sister hired nurses and medical assistants to help care for me because we were orphans. However, during those months, I had a better grasp of the roles that physicians and mid-level clinicians play. As a result of this understanding, I have grown to value the adaptability, professionalism, expertise, and talents medical assistants bring to their jobs.
Working with physician assistants has allowed me to show the compassion, cooperation, and communication I possess in caring for older people. My personal healthcare experiences and those I have seen at work have motivated me to pursue a career as a physician assistant.
I have worked as an EMT for the past four years while volunteering at orphanages and nursing homes. From these experiences, I've learned that becoming a physician assistant is the best way to fulfill my life's purpose.
Conclusion
Start by highlighting your goals and motivations, showing why you want to become a physician assistant. Before submitting your statement, make sure to proofread it properly. And ensure that all grammar and spelling errors have been corrected.
There is no formula for writing a successful personal statement for PA schools. With these tips, you can create the best PA personal statements and impress the admissions committee.
Explore All
Write Personal Statement Articles