The best personal statement for computer science should be strong and act as a perfection of yourself. It should highlight your potentials, engage employers, and establish your communication skills.
A personal statement is an integral part of any graduate application. It lets you tell the admissions' committee why you want to study computer science and how your past experiences have prepared you.
So, how do we write a personal statement that stands out? This guide provides an example of a great personal statement and how to write it.
Points to Note When Writing Your Personal Statement
A computer science personal statement explains why you want to study it and why you're the ideal candidate.
It should highlight your programming experience, skills, and interests. In addition, it is essential to demonstrate how pursuing a degree in computer science will help you achieve your future goals.
Here's how to structure your statement.
1. Kickoff Strong
Start by briefly explaining why you're interested in computer science and what sparked your interest. However, resist the urge to start with a life story about how and when you received your first computer.
2. What Sparked Your Interest?
Share what you've read about the topic in books or newspapers. You can also state what you've learned from your programming experience or anything else that has sparked your interest in this area of study. What is it about computers or programming that attracts you?
3. Flaunt Your Knowledge
Instructors particularly appreciate statements that convey your interest in and comprehension of computer science. Don't bother explaining it to them; they know what it is. Prove your expertise.
4. Any Personal Goals concerning the Subject?
Where do you see yourself five years from now? Will you be an engineer or in a backend support position?
What short-term and long-term goals are you pursuing? Be honest about what you've achieved and your path to reach the next step.
Great Example of a Personal Statement for Computer Science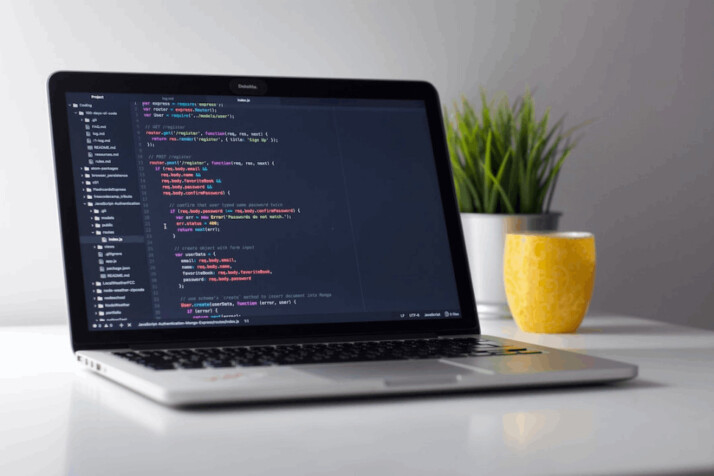 A personal statement is a brief essay on your academic and professional goals and why you want to study computer technology. Here's a good example using INK.
As someone with a strong interest in computer science, I am excited about the opportunity to pursue my studies at the graduate level. My undergraduate coursework has provided me with a solid foundation in this field's theoretical and practical aspects. I look forward to continuing my learning journey in an environment conducive to creativity and innovation.
One thing that appeals to me about computer science is its potential for problem-solving. There are always new challenges to be tackled and puzzles waiting to be solved. In addition, CS provides opportunities for applying creative thinking and technical prowess. Working on cutting-edge projects makes one's resume stand out and allows developers ample room for growth.
I have had some fantastic internship experiences during my undergrad years. With my experience and strong interest in the CS field, I would be an asset to any company in this area.
Wrapping Up
For the best personal statement for computer science, arrange your thoughts, explain your facts, and include an emotional tale and your hobbies. Take plenty of time to plan and write your statement; your hard work will be well-spent.
Explore All
Write Personal Statement Articles