The best personal statement for resume should be short and to the point yet professionally written. It should be adorned with words that show that you are the perfect candidate for the job.
Creating a resume/CV is undoubtedly something you're already familiar with. Gathering information about your employment, education, and qualifications is simple; look at dates, previous job descriptions, and accomplishments over the years.
Most people find it challenging to compose a personal statement for their resume. This guide is all you need to craft a compelling personal statement for your resume. Read on!
What Is a Personal Statement on Your Resume?
Many job seekers don't fill out their CV's personal statement, also known as a professional profile or career objective. This personal statement is very different from a college or university application personal statement.
Include a brief paragraph about yourself under your name and contact info on your CV; this is your statement. Its goal is to provide a compelling overview of your professional qualifications to a recruiter or hiring manager by focusing on three areas:
Describe your person
Your ability to succeed in the position and the contributions you can make
Your professional aspirations and objectives
Experts find that hiring managers spend an average of six seconds studying a CV before deciding on a candidate. Your personal statement is the first portion of your resume that will be read. So, make it intriguing and relevant to the position.
Tips for Creating the Best Personal Statement for Resume
Personal statements on CVs are like elevator pitches. They answer questions like "tell me about yourself" and "why should I hire you?" that can come up in an interview. Let's drill down into the specifics of crafting a compelling argument.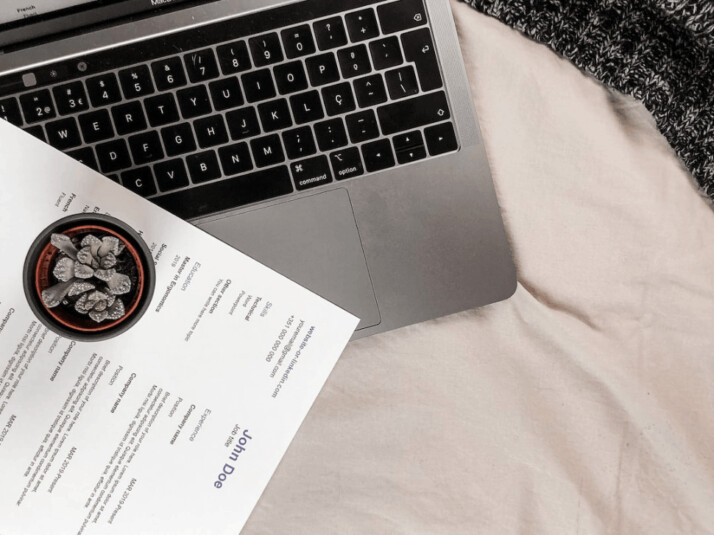 1. Your Current Professional Life
Your first sentence in your CV personal statement should convey your current position in your chosen area and to the prospective employer. Consider your current job, the parts you like best, and the talents you have that would be useful in this role.
2. Experience and Education
Your next statement should highlight your relevant and remarkable accomplishments based on the job description.
Addressing the essential requirements of the position will demonstrate your qualifications and suitability for the role immediately. For this position, you must highlight your relevant experience and education. Thus, if you have a degree or work history in management, highlight it.
3. Professional Objective
The final paragraphs of your CV's statement should be concise and to the point, restating your interest in and qualifications for the position.
4. Presentation and Tone
A fascinating and compelling personal statement is clear and brief. It usually consists of four sentences or about 50-200 words. Keep the format consistent with the rest of your CV. This means the text should have the right size, style, and proper alignment.
Applicants rarely give thought to the tone or tone of voice they use while applying for jobs. Statements in either the first or third person, such as:
"I am a tech professional looking for a position in…".
Pick a viewpoint that's natural for you to write from, but be sure it's consistent with the rest of your CV. When switching to the third person, get rid of any pronouns. See the examples below.
Examples of Personal Statement for Resumes
These INK examples of personal statements can guide you through creating your own. Remember that it must reflect your unique strengths, characteristics, and experience.
Sample 1: Devoid of Pronouns
Sales professional with experience in high-stakes, fast-paced environments. Excels at building and managing relationships with clients and colleagues alike. Driven to exceed targets and create a positive impact on the bottom line.
Sample 2: Statement Given in the 1st Person
I am a highly motivated and hardworking individual with a passion for helping others. Throughout my career, I have consistently demonstrated exceptional customer service and teamwork skills.
My experience working with different people in various environments has helped me develop strong problem-solving abilities. I strive to be the greatest employee possible by being dependable, proactive, and committed to satisfying the needs of those around me.
If you are looking for someone who can bring energy, enthusiasm, and dedication to your team, please consider me for your next position!
Final Words
The best personal statement for resume is tailored to the specific position you are applying for. Remember that your CV is your potential employer's first impression and your chance to grab their attention before they even see your application.
Explore All
Write Personal Statement Articles