Do you want to study biochemistry? If so, you'll need to write a personal statement explaining why. Every application to a graduate or professional school requires some form of a written statement.
For those interested in the field of biochemistry, crafting a biochemistry personal statement can be one of the most important parts of the process. This is your opportunity to show admission officers you have what it takes to succeed in this challenging field.
Keep reading to learn how to write a great personal statement for biochemistry, along with examples.
What Is a Biochemistry Personal Statement?
A biochemistry personal statement is a document in which an individual states their reasons for wanting to study biochemistry. This document can be used by those applying to universities, and it can also help individuals stand out from the other applicants.
The purpose of a biochemistry personal statement is to show you have a genuine interest in the subject and that you understand it. This document lets you share your experiences and love for biology and chemistry that led you to want to pursue this field of study.
Why Is a Personal Statement Important for Biochemistry?
A personal statement is an integral part of any application process. And for students looking to study biochemistry, it can be the key to unlocking their future career opportunities. This document allows universities to get to know you as an individual. It lets them see your passion for biochemistry and why you're interested in studying this subject.
Additionally, a strong personal statement demonstrates your academic ability and highlights any previous research or work experience you may have undertaken in this field. All these factors could make you stand out from the crowd. If you're serious about pursuing a degree in biochemistry, take the time to craft a well-written personal statement that showcases your skills and dedication.
Skills and Attributes for a Biochemistry Student
A biochemistry student should have strong analytical skills and be able to think critically. They must also have a good understanding of scientific methodology, mathematics, and statistics.
In addition, the student should be proficient in laboratory techniques and instrumentation. Excellent oral and written communication skills are also essential for success in this field of study.
Tips to Write a Personal Statement for Biochemistry
Below are some tips to keep in mind while drafting your personal statement for biochemistry:
Start by introducing yourself and explaining why you are interested in studying biochemistry.
Discuss your previous academic experiences and highlight any courses or projects that have particularly interested you in the subject area.
Explain how you developed your interest in biochemistry. Give examples of how you have demonstrated your passion for the subject through extra-curricular activities or work experience.
Make it clear why studying biochemistry at the graduate level is your next logical step. Explain what specific skills and knowledge you hope to gain from a degree course in this field.
Finish by restating your reasons for wanting to study biochemistry. Emphasize how excited you are about beginning this new chapter in your education journey.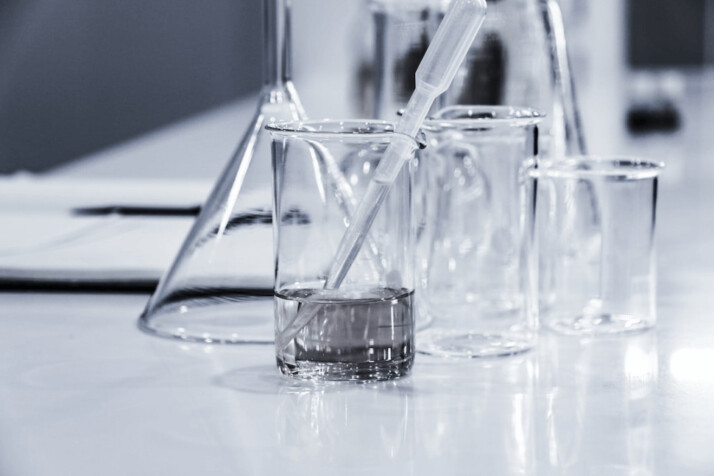 Examples of Personal Statements for Biochemistry
It is vital to create a personal statement that outlines your strengths and unique experiences. In biology, a personal statement is going to be key when you're applying to selective majors, highly competitive schools, and professionals.
Below is an example of a personal statement for biochemistry:
Personal Statement Example 1
I am fascinated by the complexity of biochemistry and its ability to impact our everyday lives. I was first introduced to this field when I took a biochemistry course during my undergraduate studies. The way molecules interact with one another to carry out complex processes amazed me. This sparked my interest in pursuing further education in this area to gain a deeper understanding of these fascinating interactions.
The rigor of my academic background has helped me develop strong critical thinking skills, which are essential for research-based fields such as biochemistry. My previous educational experiences have also allowed me to cultivate relevant laboratory skills and experience working with different data sets. These skills will be valuable assets as I continue towards graduate studies and pursue a career in the field of biomedical science or pharmaceuticals.
I am extremely excited about the opportunity to attend [university name]'s Biochemistry program! The world-renowned faculty at this university are experts in their respective fields. And there's no doubt they'll provide an excellent learning environment for me, and other students enrolled in the program. Furthermore, [university name]'s location provides ample opportunities for collaborations with leading researchers from all over the world. This is invaluable for any scientist looking to explore the field better by working with experts.
Personal Statement Example 2
I am writing to apply for the biochemistry program at your esteemed university. I have always been fascinated by the molecular basis of life, and the intricate ways molecules interact with each other to create living tissues. My prior experiences in research and teaching laboratories have shown me that I genuinely enjoy exploring biochemical questions. I enjoy investigating how they can be applied to improve human health.
The coursework in your biochemistry program looks like an excellent fit for my interests. And I would be honored to learn from your world-renowned professors. I feel confident that my skills as a researcher will contribute significantly to whatever field of biochemistry I may choose to pursue after graduation. During my undergraduate studies, I worked on a project where we investigated new methods for treating Alzheimer's disease using nanoparticles targeted against beta-amyloid plaques. This experience gave me invaluable hands-on training in nanotechnology. I also had experience working with various experimental techniques, such as western blotting and ELISA assays.
It has been my great privilege over the years to work with some amazing faculty members who are passionate about their fields of research. This type of mentorship is incredibly important to me moving forward into graduate school. With your world-renowned program and incomparable faculty members on board, I know that my dream is well within reach.
Conclusion
A biochemistry personal statement should highlight the skills and experiences you have that make you a good fit for a biochemistry graduate program. It's essential to be specific and discuss your research interests and any relevant coursework or laboratory experience you have. You should also mention why you are interested in studying biochemistry. This article provides practical tips and examples to inspire you to write a good statement for your own.
Explore All
Write Personal Statement Articles