When it comes to writing a personal statement for a Master's in Biology, you may be wondering where to start. How do you sum up your entire academic career and experience in just a few paragraphs? And most importantly, what should you include to ensure that the admission committee pays attention to your application?
This article outlines a biology master's personal statement example to get you started on your personal statement and provides tips to make it effective.
What Is a Biology Master's Personal Statement?
A biology master's personal statement is a document that students write to accompany their applications for admission into graduate-level programs in the biological sciences. The purpose of a personal statement is to give admissions officers an overview of an applicant's academic and research experiences. It also conveys a candidate's motivation for pursuing a particular degree.
In writing a biology master's personal statement, you must be specific about why you are interested in studying biology. Explain what you hope to gain from earning your master's degree. You should highlight any relevant coursework or research experience that you have had.
Why Is a Biology Masters Personal Statement Important?
A personal statement is a critical component of an application to a Master's in Biology program. The statement allows applicants to provide context for their academic and research backgrounds. It also lets candidates share their motivations for pursuing graduate study in biology.
Specifically, the statement allows admission committees to evaluate an applicant's written communication skills and scientific reasoning ability. A thoughtfully composed personal statement can differentiate a strong application from others. And thus, it increases the chance of being admitted into a competitive graduate program.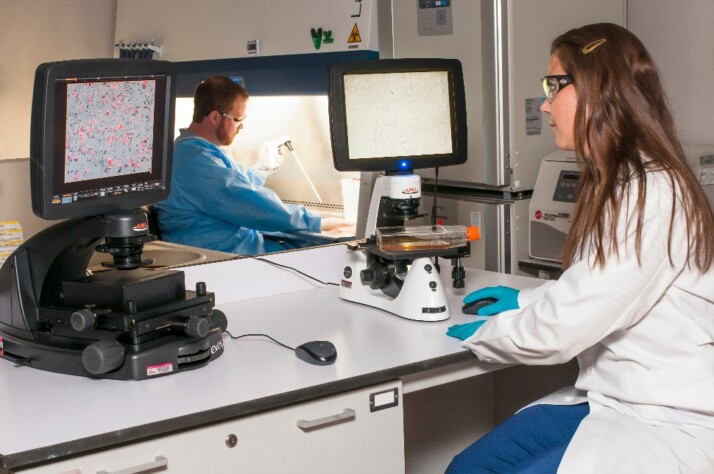 Tips to Write a Biology Masters Personal Statement
When writing your personal statement for a biology master's program, it is essential to keep the following in mind:
Make sure your statement is clear and error-free in its writing. This document will be one of the first things that reviewers see, so make sure it represents you in the best light possible.
Be specific about why you are interested in studying biology at the graduate level. What interests you about this field? What makes you desire to pursue this career?
Show off your academic strengths and accomplishments. Highlight any research projects or publications you have been involved with and any awards or scholarships you may have received.
Discuss how your experience has prepared you for a career in biology. What skills and knowledge do you possess that would enable you to take on advanced coursework in this field?
Express your excitement about the opportunity to study biology at the graduate level and why you believe this program is ideal for you!
Biology Master's Personal Statement Example
Below is an effective biology master's personal statement example that you can use as inspiration for writing one on your own:
Personal Statement Sample
My interest in biology grew one summer when I volunteered at a research lab. I was working on extracting DNA from strawberries. And it fascinated me that we could study the genetic makeup of an organism by looking at a small piece of its DNA. Since then, I have been determined to pursue a career in biology.
During my undergraduate studies, I had the opportunity to conduct independent research with Dr. X studying the effects of UV-B radiation exposure on Arctic char populations in Canada. This experience helped me develop critical thinking skills and gain laboratory experience, which will be invaluable as I continue my education in molecular sciences.
I have participated in coursework and extracurricular activities, such as Model UN conferences and volunteering with extinction prevention NGOs. And I have developed strong communication and problem-solving skills, which will benefit me as a scientist. In addition, my passion for conservation drives me to work towards creating solutions for environmental problems. It makes me ideally suited for graduate study of Molecular Sciences, where these topics are explored more deeply.
From working with different scientists around the world, conducting original research, and taking numerous challenging courses tailored toward Biology majors. I believe that I am fully prepared to successfully pursue a Master's degree in Molecular Sciences at the prestigious [University name].
Conclusion
Your personal statement is a lasting reflection of your personality, values, and ambitions. When applying to graduate school, provide the admission committee with an overview of your interest in the program and suitability for the course.
Your personal statement is an opportunity to demonstrate why you're a good match for the course, and you shouldn't miss it. This article provides effective tips and an example to help you write a personal statement for a biology Master's degree.
Explore All
Write Personal Statement Articles