Are you overwhelmed by the personal statement process? Are you trying to figure out where to start? If so, then look no further!
This blog post will discuss some of the most common buzzwords for personal statements that can help give your application an edge. Whether you're applying for college or a job position, these words will make your statement stand out. It will show recruiters why you're the perfect fit.
Keep reading to discover the top buzzwords for personal statement!
What Is a Personal Statement?
A personal statement is an opportunity to make a lasting impression on employers, admissions counselors, and other decision-makers. It's your chance to showcase what makes you unique and explain why you're the ideal candidate for their job or program.
A well-crafted personal statement should integrate information about yourself to paint a complete picture of who you are.
What to Include in a Personal Statement
When writing, it's important to remember the qualities employers and admissions counselors are looking for. This includes your interests, skills, experiences, and qualifications.
Additionally, you should include a few buzzwords throughout your statement to help it stand out from other applicants.
Importance of Buzzwords for Personal Statements
Using the right buzzwords for personal statement can be a powerful way to make an impact on employers and admissions counselors. These words will help draw attention to your statement and show that you understand the real-world experience employers are looking for.
Additionally, they demonstrate how well you know yourself and how prepared you are to handle any challenges that may arise during the application process. By carefully selecting which buzzwords to include, you can create a statement that is convincing, memorable, and different from other applicants.
Types of Buzzwords With Examples
When selecting the right buzzwords for your statement, several types of words are commonly used. These include:
Innovative/Innovator
Showing that you always seek unique or creative solutions to problems. Example: "I have a knack for developing innovative solutions to complex problems"
Self-Motivated/Self-Starter
Demonstrating that you take the initiative and don't need external motivation. Example: "I am a self-starter with a proven track record of success"
Flexible/Adaptable
Showing you can adjust quickly and easily in any situation. Example: "I'm an adaptable and resilient individual who can easily adjust to any situation"
Results-Oriented/Achiever
Demonstrating that you can set and achieve goals efficiently. Example: "I'm a results-oriented achiever who always strives for excellence"
Examples of Best Buzzwords to Try
1. Innovative
2. Self-motivated
3. Adaptable
4. Results-oriented
5. Driven
6. Passionate
7. Reliable
8. Proactive
9. Leader
10. Solution-focused
11. Strategic thinker
12. Creative problem solver
13. Organized
14 Analytical
15 Dynamic
16 Focused
17 Resourceful
18 Professional
19 Team players
20 Confident
Words to Avoid in Your Personal Statement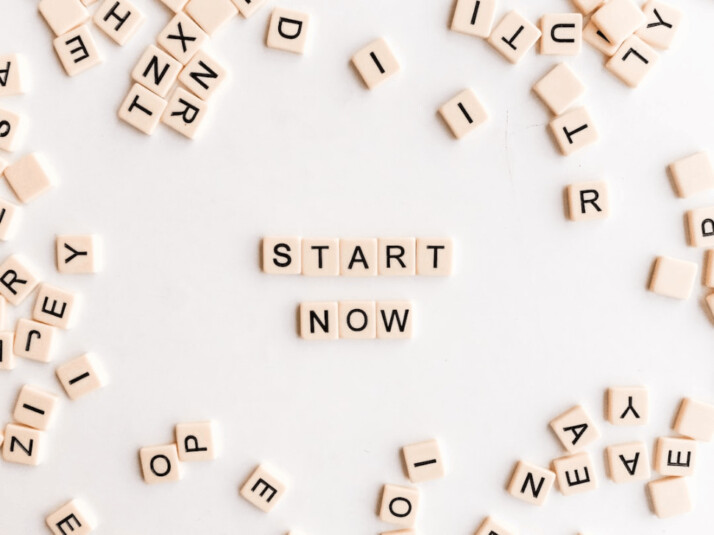 1. Overly Tailored Language
The fluffy-bunny-love-letter-way of communicating is best saved for the first date. This means avoiding words like "terrific" and "good" in your personal statement.
For example, "terrific" sounds unprofessional, and "good" serves to diminish your accomplishment, moving the focus away from your accomplishments. Instead, use the strong, yet humble vocabulary of "excellent," or "amazing".
2. "Like" or "like-Minded" Words in Personal Statement Writing.
Most people like to use the word "like" or "like-minded", in their re-telling of a story. However, this word can be very overused, leading to a shallow, uninspiring story.
3. Use of Images in Personal Statement
In a lot of personal statement, applicants use images of their achievements, often pictures or pictures of them or their family.
How to Write Buzzwords for Personal Statement
Firstly, decide what your personal statement is about. What kind of words are you going to use in the short-term and long-term? Are the words going to hit home with the readers?
Secondly, brainstorm a list of possible buzzwords that you want to incorporate in your personal statement.
Thirdly, sit down and brainstorm the following questions. 1. What are you going to present to the reader? 2. What are the readers responses going to look like? 3. What personal qualities do you want to show to the readers?
Finally, decide on a list of buzzwords that you want to use. Next, you will write your personal statement.
Conclusion
When writing your statement, selecting the right buzzwords to help it stand out from other applicants is essential.
By carefully choosing which words to use and ensuring they accurately reflect your skills and experiences, you can create a memorable and convincing statement. Hopefully, this blog post has provided insight into the most common buzzwords used.
Explore All
Write Personal Statement Articles