Are you considering pursuing a master's degree in chemical engineering? If so, you may be wondering what it takes to stand out among a competitive pool of applicants. One of the most important factors that can set you apart is your statement. A properly written chemical engineering master's personal statement can boost your chances of getting accepted to your school of choice.
A personal statement is vital as it is your opportunity to showcase your unique qualifications, goals, and passion for science and technology. It also allows you to demonstrate your experiences in chemical engineering. This article explores why a personal statement is important for your chemical engineering master's degree application. It provides several examples to guide you in creating a compelling personal statement.
Chemical Engineering Personal Statement and Why it is Important
A personal statement highlights your educational and professional background and experiences. It is often required as part of a graduate school application, such as for a master's degree program in chemical engineering.
A personal statement showcases your motivation for pursuing a career in chemical engineering. It highlights your relevant academic and professional experiences, and your goals for the future. The purpose of the personal statement is to give the admissions committee a sense of your personality, interests, and suitability for the program.
There are a few reasons why a personal statement is important for a master's degree program in chemical engineering. They include:
It allows you to stand out from other applicants applying for the chemical engineering program.
Allows you to showcase your writing and communication skills which are important in chemical engineering.
Helps the admissions committee get to know you in depth.
It also helps the admission committee pick an interest in your application.
How to Write a Chemical Engineering Master's Personal Statement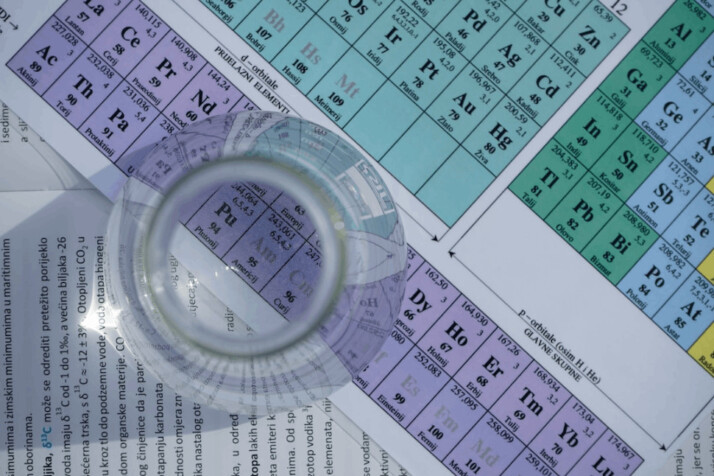 Start by introducing yourself and providing background information about your academic and professional experiences. You should include information about your undergraduate degree in chemical engineering. Or a related field and any relevant internships or work experience you have had.
Explain why you are interested in pursuing a master's degree in chemical engineering.
Next, discuss any relevant research or projects you have completed in the past and how these have prepared you for graduate study. This could be laboratory experience or publications you have written.
Then, highlight relevant skills or qualities such as technical skills, problem-solving abilities, teamwork experience, or leadership abilities.
Conclude your statement by reiterating your goals and motivations for pursuing a graduate degree in chemical engineering. Explain how the specific program you are applying to align with these goals.
Remember to proofread your statement carefully and have someone else review it before you submit it.
Chemical Engineering Master's Personal Statement Examples
Example 1
I am an enthusiastic and passionate chemical engineering graduate with a wealth of knowledge and experience over the last four years. I have excelled in my studies, earning high marks in all areas, particularly when it comes to laboratory experiments involving complex processes. My skill set has enabled me to contribute decisively to multiple research projects.
I find chemical engineering deeply absorbing; it fascinates me and motivates me to reach for the stars. The combination of laboratory work and theoretical study gives me great satisfaction, allowing me to express my creativity while simultaneously pushing myself academically. Moreover, I am eager to continue working on complex problems and using them to develop my skill set further.
A master's degree in chemical engineering would allow me to expand upon what I have already achieved and challenge myself further. My career goals are ambitious – I aspire to become a leader in the industry, making pioneering breakthroughs that push the boundaries of existing knowledge. To fulfill these ambitions, I need access to more sophisticated tools and resources than those available to undergraduate students. A master's training will provide me with the platform necessary to take my understanding of this subject matter to the next level.
Example 2
I am confident that by dedicating myself fully to a Master's degree program, I can achieve my dream. Having worked hard throughout my Bachelor's studies, I possess the qualities required to excel. This includes strong analytical capabilities, unwavering dedication, creative flair, and an intrepid attitude toward challenges. Combining these attributes with state-of-the-art facilities offered at [Name of Institution] will allow me to pursue innovative solutions and realize grandiose ideas. With this being said, obtaining a master's degree from your esteemed institution would be a capricious accomplishment. Enabling me to make substantial progress toward achieving my long-term aspirations.
I am an experienced chemical engineer eager to advance my knowledge and career by pursuing a master's degree. My passion for this industry began when I was just a child, fiddling with household chemicals and creating mixtures out of curiosity. I completed my Bachelor's degree at XXX University, where I excelled academically and developed strong interpersonal skills. Hence, I am now ready to pursue higher education and truly become an expert.
As someone with excellent problem-solving abilities, and a knack for creative solutions, I can bring tremendous value to a top-tier graduate program. During my studies at XXX, I collaborated effectively on complex projects, showcased aptitude with advanced mathematics, and demonstrated understanding when identifying efficient production methods. My past internships have enabled me to build upon my expertise and better comprehend the inner workings of diverse manufacturing systems. These experiences have furthered my enthusiasm and determination to succeed in this sector.
I believe that obtaining my Master's degree will provide me with the tools necessary to catapult my understanding and experience of chemical engineering forward. With this additional qualification, I am confident I can achieve unparalleled success in my professional and personal life.
Example 3
I am an ambitious professional with years of experience in chemical engineering. Having completed a Bachelor's degree in the same, I'm now looking to take my career further and pursue a Master's program. My expertise lies in developing new processes that adhere to safety regulations while producing effective results. As such, I am passionate about problem-solving and finding creative solutions to challenging issues.
I understand how to combine common ingredients in simple ways to create something unique – a skill that has been invaluable on various occasions. In addition, I can utilize colloquial language to explain complex concepts clearly and succinctly. This is paired with a capability for establishing connections between seemingly disparate ideas, helping me identify hidden patterns where others cannot.
I have an insatiable appetite for knowledge, always striving to learn more about the field I find so captivating. With over five years of experience and excellent leadership skills, I believe I have much to contribute to any potential Master's program. Enrolling in such a course would provide me with the perfect opportunity to explore the intricate elements of chemical engineering even further.
Having held numerous esteemed positions in chemical engineering for the past decade, I am passionate about pursuing a master's degree to further my knowledge. It is imperative to me that my qualifications are consistently honed and developed. Thus, I have strived to challenge myself continuously with complex projects that allow me to harness my creative thinking abilities.
Example 4
As a seasoned chemical engineer with years of experience in the industry, I have long been passionate about tackling complex challenges. This ambition has driven me to pursue a master's degree. This will allow me to gain an advanced understanding of the fundamental principles of my field and further hone my expertise as an engineer.
I am confident that this level of education would be invaluable to my professional growth. It will permit me to contribute significantly to any organization I work for. My capabilities include problem-solving, project management, risk analysis, design, and production optimization. All of which have been sharpened by leading technical teams in multi-faceted industrial contexts.
Moreover, knowledge is always advancing and evolving, so staying abreast of emerging trends is essential for any successful engineer. Therefore, I believe the Master's program at your institution offers exceptional personal development opportunities due to its multidisciplinary nature and focus on cutting-edge research. To my understanding, you provide unparalleled access to resources and mentorship from some of the most prominent leaders in the sector.
I relish the prospect of studying alongside like-minded individuals who share my commitment to engineering excellence. I am eager to make a meaningful contribution to the collaborative environment on campus. With my academic accomplishments, I am confident I can make valuable contributions during my time at your institution.
Example 5
Having acquired years of hands-on expertise in chemical engineering, I now seek to bring this knowledge to a more comprehensive level. My enthusiasm for research and development within the domain has been shown through various projects during my time as an engineer. With each success came new insights into the potential of modern technology.
I am especially drawn to the intellectual challenges posed by advancing scientific innovation. A strong background in mathematics, physics, and fundamental chemistry has enabled me to become proficient with problem-solving. Additionally, my innate ability to collaborate with others has allowed me to leverage interdisciplinary teams and resources. It has enabled me to partake in fruitful dialogue while leading initiatives such as fuel cell integration or electrochemical production cells.
A master's degree would be a verdant opportunity to expand upon the knowledge I have amassed so far. And to delve further into topics such as molecular biochemistry and industrial processes. Moreover, it provides a crucial experience that will allow me to create innovations in the ever-evolving world of chemical engineering.
Conclusion
A master's degree in chemical engineering is highly competitive, so you need to stand out. Following the steps highlighted above, you can craft a compelling personal statement that will set you apart as a top candidate. This is a crucial step towards achieving your dreams of making a difference in chemical engineering.
Take the first step towards obtaining your Master's degree in chemical engineering. Write your statement using Hey INK.
Explore All
Write Personal Statement Articles