If you wish to study childhood and youth studies, one of the most important pieces of your application will be your personal statement.
It's essential that this document is well-written and tailored to reflect what makes you a strong candidate for the course. We've included tips to help you write an effective childhood and youth studies personal statement.
Effective Tips for Writing Childhood and Youth Studies Personal Statement
When writing a childhood studies statement, there are a few key things you can do to ensure your application stands out. Here are some tips for creating an effective statement.
Understand the Requirement
First, you should make sure that you understand the requirements set by the university or college in question. Each institution has specific instructions on what they want in a personal statement. So it's crucial that you read these carefully and follow them precisely!
Introduce Yourself and Explain Why You're Interested in the Course
Once you have a clear understanding of what's required, start off by introducing yourself. In addition, tell the reader why childhood education appeals to you as an area of study. If you're passionate about certain issue children are dealing with and would like to help find a solution, state it here.
Outline Any Relevant Experience
Next, you should outline any relevant experience you have. You should include extracurricular activities which demonstrate your interest in this field. Such activities include working with children or youth groups and volunteering at schools or childcare centers. The most important thing here is to talk about your experiences working with kids.
Discuss Your Academic Achievements
Another important component of your personal statement is discussing academic achievements or awards. These awards and achievements should be related to childhood development/studies.
Specify the Field You Wish to Focus On
Be clear about what specific areas of the field you wish to focus on and explain why these interest you. This factor is particularly important if you're applying for professional or postgraduate studies.
You should also consider closing off your statement by expressing enthusiasm about attending the program.
Examples of Childhood and Youth Studies Personal Statement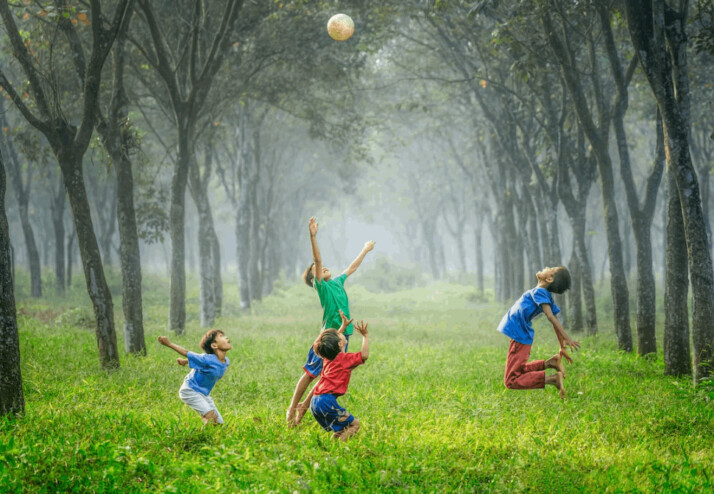 If you need an example of well-written childhood and youth studies personal statement, you are at the right place. You'll find a few below.
Sample 1
I am interested in studying childhood and youth studies for many reasons. First, it allows me to explore the different dimensions of socialization and development that occur during these stages. I aspire to work with kids in the future, so having a deeper understanding of their needs and experiences is invaluable. Through my previous coursework and volunteer experience, I have developed an appreciation for how complex these processes can be. Additionally, research has shown that early intervention can play a significant role in shaping positive life trajectories. Thus highlighting the importance of this field of study. Studying at degree level will allow me to build on my current knowledge. At the same time, I'll develop critical thinking skills, which are necessary for working with vulnerable populations.
Sample 2
I am interested in studying childhood and youth studies because I want to gain a deeper understanding of how children grow and learn. My previous experience as a teacher has shown me that we can never start too early when it comes to educating our young ones. I would like to continue learning about effective teaching methods so that I can help even more children reach their potential. In addition, education is not just about academics; it is also about providing children with the opportunities they need to grow into healthy adults. Through my coursework, I hope to gain insight into the various social and environmental factors that influence child development.
Sample 3
I've always been interested in finding out about the different stages of life and how people grow during their childhood and teenage years. I believe that this degree will give me a strong foundation for my future career as a counselor or social worker. I've always been very interested in education; ever since I was young, I knew that I wanted to get a degree in this field. Throughout my school years, I volunteered in various classrooms with students of all ages, which gave me valuable experience working with children and adolescents. Most recently, as an intern at a local elementary school, I was able to further explore my passion for teaching and working with youth. I am confident that studying this course at the university will give me the knowledge and skills necessary to work with young students. Furthermore, gaining hands-on experience through placements within the community will be invaluable preparation for my future career aspirations.
Sample 4
I have always been interested in working with young students. As a result, I decided to pursue studies in childhood and youth studies. This area of study has allowed me to explore other ways to serve and support children through education and service provision and overall advocacy. I am passionate about helping children reach their fullest potential. This is why I want to continue my education in this field to offer more comprehensive services to young people.
Sample 5
I have always been interested in understanding how people develop and grow, especially during their earliest years. This interest led me to pursue a degree in Childhood and Youth Studies. The degree has allowed me to learn about different approaches to working with children and youth theoretically and practically. I am passionate about helping young people reach their full potential. And I believe that supporting them through early childhood and adolescence is key to this goal.
I look forward to using the skills acquired through my studies to positively impact the lives of children and youth.
Sample 6
As someone who has always been interested in the psychological development of children, I've decided to pursue a career in youth and childhood studies. My goal is to work as an admission counselor or social worker at a psychiatric hospital for youths. I am confident that my skills and background in psychology will help me make a meaningful difference in the lives of young people. I'll focus mainly on those struggling with mental health issues.
Conclusion
When applying to schools, writing a personal statement is a must. You must take your time to create one that is well-researched. It takes a lot of work to get it done. This is why you should opt for tools like Hey INK. It can save you a lot of time and stress. You only need to supply the instructions, and Hey INK will handle the rest. Before you apply for another scholarship, you should sign up to use this tool. It brings convenience to graduate school personal statement writing.
Explore All
Write Personal Statement Articles