When sending an application for a civil service job, you may be required to include a personal statement. This document gives more insight into your abilities as a candidate. The personal statement summarizes your skills, experiences, and accomplishments and demonstrates why you're a good fit for the job. It is the first item employers glance through when reviewing your application, so it helps to make it the most effective document you write. You may not have written one before, but this article's civil service personal statement example provides a solution.
Your personal statement will pave the way for success if it's well written. You're on your way to landing your dream job if you create an excellent first impression with a well-written personal statement. Let's see some relevant examples that you can draw inspiration from!
What is A Personal Statement?
A personal statement is a document written as part of a job application. It includes details about yourself, your skills, experience, and accomplishments and lets the recruiter know why you're interested in the position. The personal statement is your chance to leave a lasting impression about yourself. It's a chance to call attention to your achievements and explain how you can be an asset to the company.
Your personal statement helps the employer to assess your suitability for a job role. Although your resume accounts for your career experience and qualifications, it says nothing about who you are. The personal statement enables you to highlight why you are the best fit for the position. Including a personal statement in your resume will make you stand out. And give the recruiter the notion that you'll be the best person to work with.
Why the Civil Service Requests Personal Statements
When a vacancy is advertised, employers provide a job description that enumerates the job's important criteria, responsibilities, and desirable skills.
If put into proper use, your statement is ideal for aligning what you can offer to the organization with the job details. A well-articulated statement will show that your skills and personality fit the available role. It is only by your statement that your recruiter confirms if you are eligible for the position or not.
Things to consider when Writing a Personal Statement?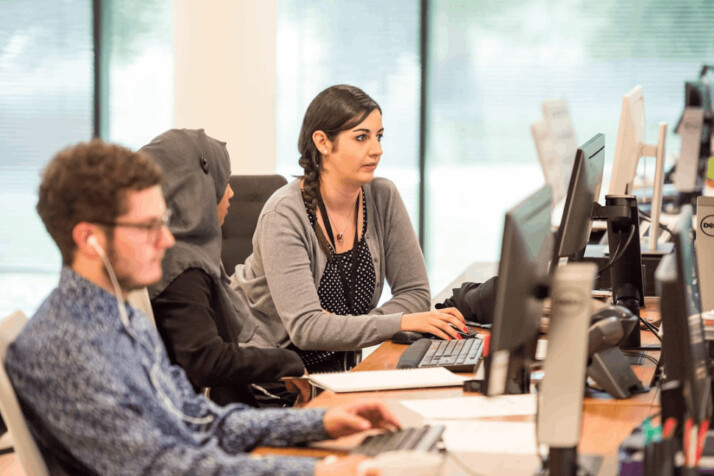 Your personal statement should not be less than 500 words or more than 750 words. Keep it brief and concise. State only essential details and leave out those things that are important. You should properly edit your written statement despite the word count.
Ensure that you're well-prepared. Adequate preparation is essential, and a great tip is to take the vital criteria and group them under common themes.
Write at most a hundred words underneath a point. Your first draft may exceed the word count, but you should remove unnecessary information and retain the essential ones.
Before you write your statement, outline how you'll go about it. Then, as you write, weave these ideas into your text and link them to specific examples that prove your success.
Be bold in talking about your capabilities. You don't have to exaggerate facts or boast about your achievements. Mention your great qualities and outline your strengths.
How to Introduce Yourself in a Personal Statement?
Your opening paragraph will either gain or lose the attention of the employers. And that is why you need to introduce yourself properly, as this will determine your success.
There are two things you should do:
Provide a personal profile. State only important information, like your years of experience, your strength, and anything else relevant.
State your reasons for applying. Explain how relevant your skills and experiences are to the role. You can also narrate what inspired you to be a part of the Civil Service.
Civil Service Personal Statement Example
Example 1
As someone with a strong interest in public policy, I am keen to pursue a career in the civil service. The challenge of working within a complex and ever-changing environment is something that appeals to me. And the Civil Service offers unrivaled opportunities for professional development.
Through my academic studies, I have developed expertise in political analysis and policymaking processes. This I hope to apply in a practical setting during my career. My previous work experience has given me an insight into the realities of working in government. This will stand me in good stead should I successfully secure a role within the Civil Service.
Example 2
I am an experienced civil servant looking for a new challenge. I have a proven track record in delivering results and thrive in busy, fast-paced environments that require hard work, teamwork, and accountability. In my previous role as an auditor for the government of Alberta, I developed strong analytical skills and critical thinking abilities. My experience has also taught me how to communicate effectively with people at all levels within an organization.
With my combination of skills and abilities, I would be an excellent candidate for a position in civil service. I am committed to delivering high-quality services that meet the needs of everyone, and my skills and experience would be valuable in this environment. I would be a valuable asset to your team and can provide tangible results in any role you appoint me to.
Conclusion
When writing your statement, outline your experience, skills, and achievements. This way, you give the recruiter insight into who you are and your experiences. Tailor your statement to the exact role that you are applying for. Lastly, employ the use of positive language.
Using Hey INK, you can generate a personal statement similar to the civil service personal statement example above.
Explore All
Write Personal Statement Articles