Just as you started your personal statement on a high note, you should also end it with nothing less. Your closing paragraph for personal statement is your last chance to win over the admissions board. And as such, you need to ensure you leave them with a positive impression.
In this article, we'll be looking at some effective tips to help you do just that. Aside from valuable tips, we'll also lay out some winning examples that you can refer to.
Keep on reading to find out everything you need to know to end your personal statement in the best way possible!
Why Your Personal Statement Matters
A personal statement is basically a piece of writing that provides information about you to universities or employers. It can be used to highlight your achievements, experience, and skills. Don't get it confused with your resume. Because while your resume only lays out matter-of-fact information, your personal statement goes much deeper.
In addition, a personal statement allows you to explain why you are interested in the course or job that you are applying for. It is, therefore, important that your personal statement is well-written and tailored to the specific requirements of the university or employer.
Key Tips to Close Your Personal Statement Effectively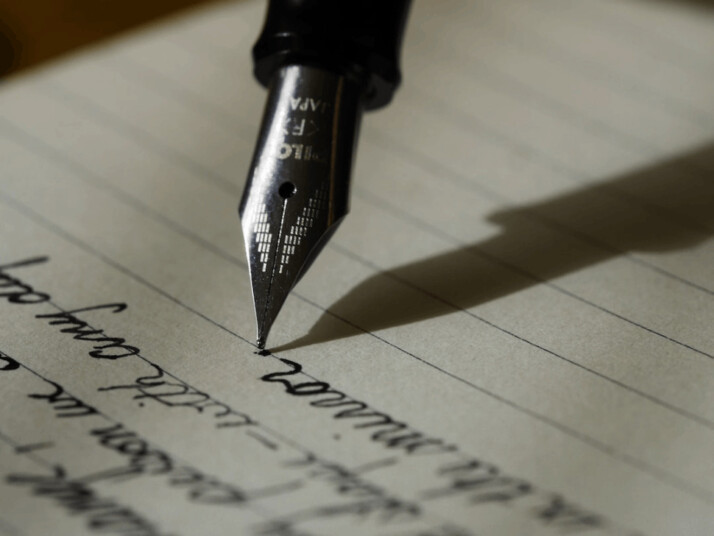 Make Reference to Your Opening
By ending with the same point you started, you create a sense of closure that helps the reader understand and remember your argument. Additionally, referencing your opening reinforces your main points. It ensures that the reader understands why each individual paragraph matters within the context of the larger text.
You don't have to copy and paste your introduction. Instead, you can highlight your point of view by drawing references to your opening.
For example, if you begin your statement with your passion for studying environmental sciences, you can conclude with the following:
In light of the decrease in certain species, I am determined to defeat poachers and other human impacts that threaten our planet. I want to study environmental sciences at [University Name]. I know it can provide me with the breadth of knowledge necessary to pursue a career as a scientist. And this will be greatly helpful in my quest to protect the environment.
Write About Aspirations and Plans for the Future
In your closing, talk about your aspirations and plans for the future. Showing ambition and direction is important, as it can demonstrate that you are motivated and ready to take on new challenges. It can also leave a positive impression on the reader, making them more likely to consider offering you admission or a job opportunity.
Take time to discuss what you want from your life, future, and education. Include something such as:
I aspire to be a successful journalist and use my writing skills to make a difference in the world. I want to help people learn about important issues and share unique perspectives that often go unheard.
Pull Together Your Key Points
Admissions committee members have tons of personal statements to look through. They won't have the luxury of time to read the entire text, so they try to catch the main points, such as
Your experience
Your academic accomplishments
Knowledge of the course and the learning institution
Your motivation and goals
This is why your conclusion can serve as the part of the whole text that briefly describes all of these points. Make sure to research the institution to know what they're looking for. This will help you incorporate qualities in your summary that can make you a perfect match.
Don't hesitate to restate your ideas and add emphasis to them. Write it down in a few lines and keep it concise.
Keep It Simple And Honest
Many admission officers agree that honesty is critical to a strong conclusion in a personal statement. Expert committee members can see if your statement is too good to be true. Truth is a much more important element to them than polished statements filled with stolen phrases. Remember that.
Closing Paragraph for Personal Statement Examples
For a scholarship
I am excited to continue my academic journey at [university name]. And I would be grateful for the opportunity to receive a scholarship from your organization. I worked hard in high school and achieved excellent grades while actively participating in extracurricular activities. My determined attitude and skills, and qualifications make me an ideal candidate for this scholarship.
For a job opportunity
I am confident that I have the skills and qualifications you are looking for. I am a hardworking individual with excellent problem-solving skills. My experience working in a team environment has given me the ability to be a strong contributor to any project. I am certain that my strengths and abilities can make a positive impact on your organization.
For college admissions
Though I may not have always loved school, I've never been one to back down from a challenge. That's why I knew that the best college for me was somewhere with a rigorous curriculum and an excellent academic reputation. It wasn't easy narrowing my choices down to just a few schools. But in the end, I'm confident that choosing [college name] was the right decision.
The faculty here are truly dedicated to helping their students succeed. They work hard to provide individualized attention and guidance every step of the way. With programs like study abroad, research opportunities, and a diverse student body, [college name] feels like an exciting place to be.
Final Words
Your closing paragraph for personal statement is your opportunity to summarize your qualifications and express why they need to choose you! Remember to reiterate how your experiences have prepared you for this specific opportunity.
Highlight any unique qualities that make you stand out from other candidates. The tone of your concluding paragraph should be positive and optimistic. After all, you want to leave the reader with a good impression of yourself!
Explore All
Write Personal Statement Articles