Are you applying to a college in the UK and need help writing your statement?
This blog will give you advice on crafting effective and engaging personal information that will stand out among other applicants. We'll cover topics such as what should be included and tips for putting together a compelling essay.
By doing these, you can ensure that your unique attributes shine through in the application process! So let's get started on crafting a great college personal statement UK.
What Should Be Included in a College Personal Statement UK?
When crafting your personal statement for a college in the UK, certain elements must be included for it to have maximum impact. These elements;
Include background information about yourself, such as your education and work experience
Any relevant extracurricular activities or awards you have achieved
An explanation of why you are applying to the college in question and what makes you a good fit for their program
An outline of academic goals and ambitions
Details on how your current skill set would benefit the course.
Tips for Putting Together a Unique Personal Statement UK
When piecing together the perfect personal statement, specific tips can help make sure yours stands out.
First, be clear about what you want to say in your essay – this will ensure that the flow of ideas is smooth and coherent.
Additionally, take time to research the college in question, and make sure your statement reflects the unique qualities of their program.
Use vivid tone that shows off your writing ability but also ensures the essay is easy to read and understand.
Finally, make sure you go through multiple drafts before submitting. This will help ensure that there are no mistakes or errors in the final version.
How to Make Your Personal Statement Stand Out From the Crowd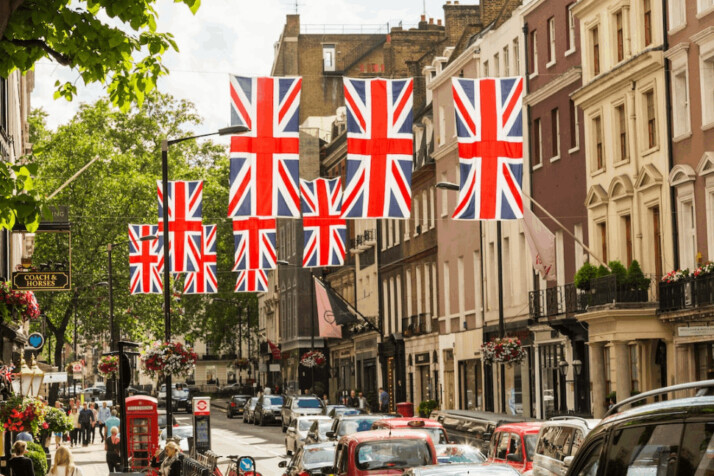 When it comes to making sure your personal statement stands out from other applicants, there are a few tips that can help.
First, try to use specific examples and anecdotes when discussing yourself. This helps give readers an insight into who you are as a person rather than just listing facts about yourself.
Additionally, showcase your personality in the essay. Detail why you are passionate about a certain subject or field and how this will help you succeed on your course.
Finally, ensure you edit and proofread thoroughly before submitting – providing no errors or typos can help demonstrate your attention to detail!
Dos and Don'ts of College Personal Statement UK
When putting together your personal statement, some certain dos and don'ts will help ensure it is successful.
Do make sure you research the college in question and tailor the essay to their specific program.
Try to use vivid language while also ensuring the essay is easy to read.
do showcase your personality and give readers an insight into who you are as a person.
Do proofread multiple times before submitting.
On the other hand, some important don't include:
don't be overly general when discussing yourself – try to provide specific examples whenever possible.
Do not focus too much on negative experiences or emotions.
don't use jargon or technical terms without giving explanations.
Example of a College Personal Statement UK
For example, here is a sample from a successful application to the University of London:
I am excited to apply to the University of London's prestigious computer science program. Throughout my education and career, I have developed strong analytical skills and a passion for technology. This has served me well in solving complex problems. Additionally, through various internships and experiences working in tech-related fields, I have gained invaluable insights. This is towards the different applications of computer programming and software engineering.
In particular, my abilities will be an asset to this course due to my strong focus on finding practical, real-world solutions to complex problems. My research background in artificial intelligence will prove invaluable as I seek to gain a deep understanding of computer science theory and its applications.
In sum, my experience, skill set, and passion for technology make me an ideal candidate for the University of London's computer science program. I am eager to take on the challenges presented by the course and put them into practice through innovative projects.
FAQs
What Makes a Good Personal Statement?
With a college, a personal statement should be your introduction to the world of academia. It should help highlight your talents and qualifications. The idea is to situate your qualifications within the context of your experience and life.
A good personal statement is about integrating your experience into your qualifications and highlighting the overlap and relationships between the two. The best time to do this is in your personal statement when you talk about your experience. This is because your college has already decided your qualifications.
What Shaped Your Perspective on This Subject for Some Time, or When You Became Interested in Studying It More Deeply?
It's important to think about who you are, what motivates you, and how you are interested in studying your chosen subject. As it will shape the content and tone of your personal statement.
Be true to who you are and don't forget to include personal anecdotes and opinions. Finally, remember to focus on the key message that you want to deliver with your personal statement. Otherwise, people just won't know what you are trying to say.
Conclusion
Writing a college personal statement UK is an important part of the application process, so it's essential that yours stands out from other applicants.
By following the advice outlined above, you can ensure that your unique attributes shine through in the essay. It will paint a vivid picture for admissions officers.
With these tips, you can craft an engaging and compelling personal statement that will capture the attention of those reviewing your application! Good luck!
Explore All
Write Personal Statement Articles