A contoh personal statement is a brief essay or introduction about yourself, typically written in the first person. It can be used as part of an application to jobs, university programs, grants, internships, and schools.
"Contoh" is a Malay word for "example."
Personal statements reflect your experiences, interests, goals, achievements, and motivations. They are a common encounter in academic and professional settings.
The primary purpose of a personal statement is to give recruiters and admissions board members insight into your character and values. Doing so allows them to gauge your suitability for a program, role, or community.
You should use personal statements to expound on your qualifications and highlight essential qualities.
The Importance of a Personal Statement
Personal statements are important primarily because they give writers much room for creativity. They allow us to express our thoughts vividly and to use strong imagery and messages to showcase our key selling point.
Moreover, they also represent our communication skills and how well we can present our ideas. Personal statements allow us to choose which information to highlight and how best to deliver our message.
Personal statements can seem daunting to novice writers and young students. It's why we wrote this guide. Read the following section earnestly; you'll see it's a simple task.
Tips for Writing a Personal Statement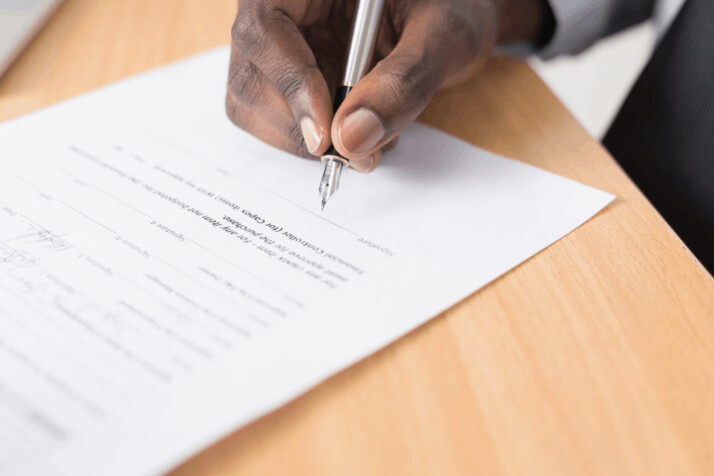 List Your Ideas
Start by listing your relevant skills, experiences, and traits. This is a good way to organize your thoughts. Make sure to look at the qualities that will best help you find success in your course job. If you want to learn what your program or recruiter expects from applicants, try looking through the job description or application listing.
Use Descriptive Words
Powerful writing can be a potent tool for grabbing your reader's attention. This can help readers see things through your perspective and create a great impression of you.
Focus on Your Skills and Experience
Make sure your content answers key questions and provides essential information. A good way to start your personal statement is by highlighting key points of your career. This not only shows your ability to give quality service. It also showcases your abilities to communicate and provide solutions.
Don't forget to mention the reasons you want to apply for a position or program. This gives recruiters insight into your motivations and whether you plan to stay long-term.
Use Diverse Language
Think of diverse language as using colors to paint a scene. Repetitive and bland words make for dull scenery. There are many different ways to spruce up your sentences. The simplest one is to use a thesaurus and dictionary to open your choices. You need to study the synonyms carefully to determine whether they're a good substitute for your ideas.
Proofread Your Work
As with all written content, you must take the time to review your work. Ensure your personal statement is eloquent and follows a logical flow. The key is to ensure it reads like a story. Begin with your career overview, showcasing your passion for the industry. End your personal statement by showing how the role or university program can help you further your career.
Contoh Personal Statement
Sample A
With my six years of experience in the field, I bring invaluable expertise to any organization. My track record is well-illustrated by numerous successful projects that have showcased my creative problem-solving abilities and astute attention to detail. My fluency in cutting-edge technology enables me to quickly grasp new concepts, making me a natural choice for fast-paced work environments.
Sample B
I am confident that my skill set and credentials qualify me for your prestigious university program. I have been passionate about [topic] since childhood, engaging with various aspects of the subject, from experimental research to theoretical application. Additionally, I hold two degrees related to this topic and many publications that support my commitment to furthering my knowledge in this area.
Sample C
I possess many experiences that have equipped me with the expertise to excel in a graduate program. As a former investigative journalist, I navigated complex regulatory frameworks and had unique access to sensitive information. Additionally, my three-year stint as an academic researcher exposed me to new realms of thought and allowed me to develop pertinent theories. Furthermore, I can draw upon my fluency in four languages to articulate fresh perspectives on this subject matter.
In Summary
Contoh personal statement translates directly into "personal statement example." Whether a student or a novice professional, you need to know how to write an effective personal statement. It can answer a recruiter's questions and give insight into your qualifications.
Remember these examples as you write, and try to follow our tips. They can help you build writing habits that will take you far in your university and professional life.
Explore All
Write Personal Statement Articles