When it comes to creating your personal brand statement, you might feel at a loss for what to do. After all, this is your name and reputation on the line. How can you make sure that everything you say represents you in the best light possible?
It's essential to start by defining your goals. What are you looking to achieve with your personal brand? Once you understand what you want out of things, it'll be easier to tailor your message toward those ends.
If you're not sure where to start, keep reading to learn valuable tips for creating an effective brand statement with examples for inspiration.
What Is a Personal Brand Statement?
A personal brand statement is a brief declaration of what you want people to think of when they hear your name. It encapsulates your unique selling proposition and communicates the most important thing about you as an individual or professional.
A well-crafted personal brand statement can help differentiate you from others in your field while guiding your branding efforts going forward.
Importance of a Personal Brand Statement
A personal brand statement is a public image that paints a picture of the person behind it. It is a short, personal statement- a paragraph or less- that communicates your personality to a broad audience.
Your personal brand statement is a key factor in building your reputation and brand's trustworthiness. Following are some reasons why a personal brand statement is important:
A personal brand statement can help define your professional identity and what you stand for.
It can be a valuable tool for networking and marketing yourself to potential employers or clients.
By developing a strong personal brand, you may become more visible and memorable to others in your field.
Your personal brand statement can also serve as a guidepost for your career planning and goal-setting efforts.
Having a well-defined personal brand gives you an edge over other job seekers or professionals in your industry who may not have developed one.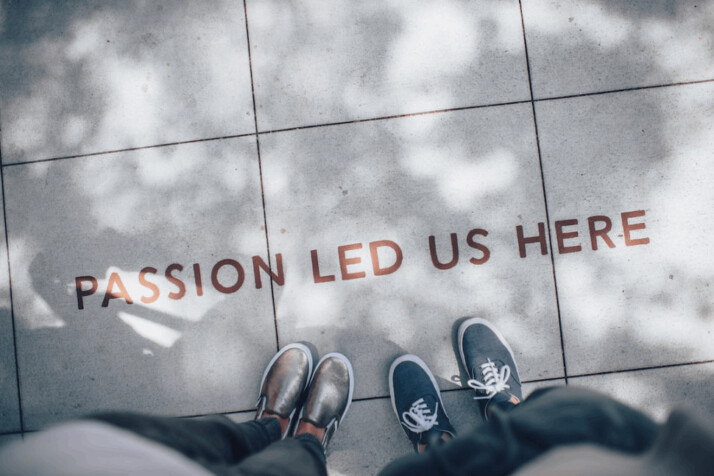 Tips for Creating Your Personal Brand Statement
Below are some valuable tips to keep in mind for creating your personal brand statement:
Keep It Concise
A personal brand statement should be no more than a sentence or two long, preferably one. Focusing on your main selling points will help you stay on point and memorable.
Be Specific
Being specific about what makes you unique helps set you apart from the competition. Rather than saying, "I'm an expert in x," say, "I've helped clients achieve y through my work in z."
Use Strong Adjectives
Telling people you're passionate or excited about something is far more impactful than just stating bland facts coldly to someone they don't know yet. Adding descriptive adjectives conveys conviction and attracts potential customers looking for someone with similar values to them (or ones who appreciate endorsements).
Sell the Benefits, Not the Features
While knowing what your skills are is important, focusing too much on listing out all of your qualifications can come across as bragging. And this isn't attractive at all! Try highlighting how using your services or products can benefit others – this puts the focus back to where it belongs – on Others!
Personal Brand Statement Examples
You can use the following examples as a reference when writing your own personal branding statement:
Example 1:
I am a Process Engineer with over 10 years of experience helping production facilities streamline their processes to boost efficiency and minimize waste.
Example 2:
I'm a web designer who creates sites that are not only visually appealing but also increase traffic by 25%. I assist companies in achieving their online objectives.
Example 3:
I am a strategic thinker who can help companies break out of product ruts. I have a knack for sparking new and innovative ideas that breathe life back into stagnant product cycles.
Example 4:
I am a turnaround specialist with a focus on scalable growth strategies. My work has led to real results for businesses of all sizes and industries.
Example 5:
I am a reliable and efficient legal assistant who always meets deadlines. I need only a little time to understand the way your case works, and then I can hit the ground running.
Conclusion
A personal brand statement is a clear and concise statement that defines what you do for a living and why you do it.
Setting the foundation of your personal brand is the first step towards making an impact on your career. Just remember to put your best foot forward and craft a statement that attracts attention and captures your audience's interest and understanding.
Explore All
Write Personal Statement Articles