A creative media student can convey their career goals in media by writing a creative media personalstatement.
Creative media is a fascinating field that allows for endless possibilities regarding expression. To produce a compelling statement, consider what makes you stand out as a potential candidate.
Look no further if you're looking for examples of grand personal statements for creative media. But before we get to the good stuff, let's start with a quick overview of how to write a solid personal statement.
What Is a Creative Media Personal Statement?
A creative media personal statement is a document you create to introduce yourself as a candidate for a program in creative media. It should highlight your strengths and abilities and explain why you are interested in the field.
This document can be used to supplement your application or CV and is an opportunity to show off your creativity and writing skills.
How to Write a Captivating Personal Statement for Creative Media
When writing a creative media personal statement, remember that the admissions' committee wants students who are passionate about their work and have explicit goals.
In other words, they're looking for individuals who can think creatively and communicate their ideas effectively. So how do you craft a personal statement that stands out from the rest? Here are a few tips: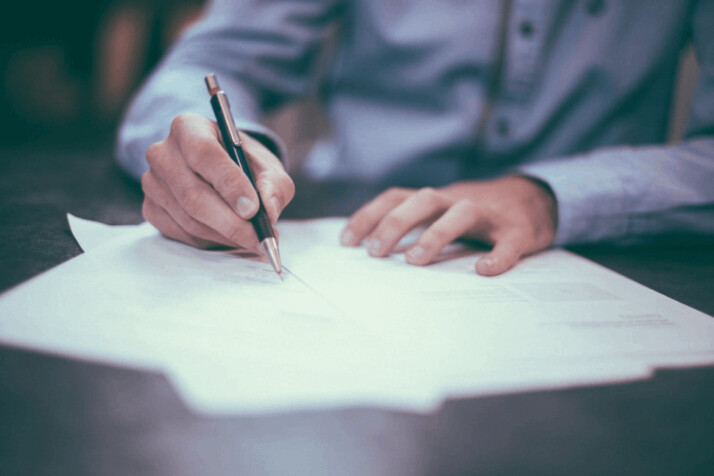 1. Start by Brainstorming Your Interests and Passions
Start by brainstorming all of your interests and passions related to creative media. This could include designing websites or apps, writing screenplays or comic books, shooting videos or photography, etc.
2. Focus on Highlighting Specific Examples
After narrowing down your interests, pick two examples showing your passion and inventiveness.
For example, if you love creating short films, talk about how you've been involved in film-making since high school. Discuss some of your favorite projects/films that you've worked on.
3. Wrap up Nicely
Finally, tie everything back into why studying Creative Media at University X appeals to you specifically. What aspects of the program appeal most? Why do you want to explore this particular field? Try not to be generic.
Great Examples of Personal Statements for Creative Media
Here are some top-notch examples of creative media personal statements that stand out from the crowd.
Sample 1:
Ever since I was young, I have been drawn to creative forms of storytelling, such as movies, TV shows, music, and literature. I aim to pursue a career in creative media to continue telling stories in new and innovative ways.
With my passion for creativity and willingness to learn, I will be able to excel in this field. In addition, the skill set required for creative media is something that I have cultivated through various experiences both inside and outside of school.
For example, through working on the yearbook committee during high school or helping with video shoots at church camp. All these opportunities allowed me to develop critical skills like teamwork, communication, and organization, which are essential in any creative industry workplace setting.
Sample 2:
As someone with a strong passion for creative media, I am excited to have the opportunity to pursue my studies in this field.
I have developed a deep understanding of practical, creative media design principles through coursework and personal projects. My skills range from graphic design and animation to video production and editing. I also have good critical thinking skills that allow me to objectively examine designs and make informed conclusions about what works best.
I thrive in collaborative environments where everyone works towards a common goal, and I am confident I can contribute effectively to team efforts. Equally important, however, is my ability to take ownership of projects when needed and work independently towards achieving results. To sum it up, I am a highly motivated individual committed to excelling in the field of creative media studies. Please consider me as one of your talented candidates!
To Wrap Up
A creative media personal statement is the dress rehearsal for your life story. Your story is a crucial feature of your statement. It will help guide the professor in assessing how you fit into the program that you are applying to.
Explore All
Write Personal Statement Articles