If you are interested in criminology, it's about time you pursue your dream. Take a step by applying for a career course in any reputable institution. Sending out your application is not enough. You need to include a compelling personal statement. The criminology degree personal statement examples below is an excellent guide.
A personal statement allows you to market your skills and highlight your qualifications. If you have no idea how to write a personal statement, you'll find some good samples in this article that will guide you.
What Is A Personal Statement?
A personal statement is a document that expresses your reason for wanting to study criminology and describes any relevant experience or skills you have. Writing a personal criminology statement can be pretty tricky, but you must include all the relevant information about yourself.
In your statement, highlight your academic achievements and experience in the field of criminology. Explain your interest and motivation in studying criminology and detail what you'll do after graduation.
Criminology Degree Personal Statement Examples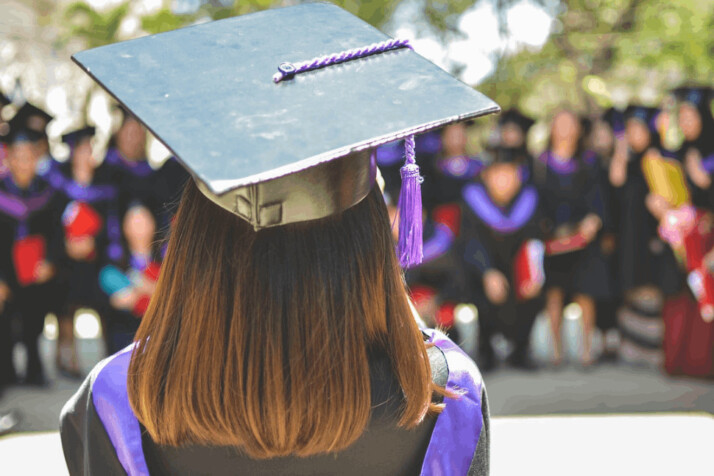 Example 1
I am interested in studying criminology as it is a fascinating field that combines elements of psychology, sociology, and law. I want to gain an in-depth understanding of criminal behavior and the factors that contribute to it to help reduce crime rates. My previous academic achievements demonstrate my ability to engage with complex theoretical concepts. Studying Criminology at university will equip me with the skills needed to pursue a career in this area. Through volunteering work experience, I have gained knowledge of how the criminal justice system operates, which has further cemented my interest in this topic.
Example 2
My name is Megan Skye, and I am interested in studying criminology. I first became aware of this field when I was working as a psychiatric nurse and saw the link between mental health and crime. Since then, I have become increasingly fascinated by why people commit crimes and what can be done to prevent them.
I know that criminology is a necessary discipline, not just for understanding crime but also for developing effective strategies to tackle it. This is something that inspires me to continue learning about it. In my current role as an A&E nurse, I frequently see the consequences of crime on individuals. So I am keen to learn more about how we can address this issue from a wider perspective.
Example 3
I got interested in criminology through the media. This was because of the broadcast messages about crimes that happened all over the world. I was displeased that people could go to any length to commit certain crimes.
Is there a reason why they derive pleasure from committing crimes? Are there people who are born criminals? How can we reduce the rate of crime in society? As these questions filled my mind, I took an interest in certain crime stories. I once volunteered in my community. And that experience equipped me to communicate with the public and criminology requires one to be good with the public. I have leadership skills that will make me successful in this field.
Example 4
When I was younger, I loved watching detective shows on TV. The mystery and puzzle-solving always appealed to me. And as I got older, I began to see the criminal justice system in a new light. Seeing how crimes are investigated and criminals brought to justice has sparked my interest in criminology. A field that combines psychology, law, sociology, and investigative skills.
Obtaining a Criminology degree will allow me to understand crime from all angles; its causes, effects on society and potential prevention methods. I would also like to gain practical experience through work placements with Police forces or similar organizations involved in crime prevention/investigation. This course of study is the perfect next step for me: it is both stimulating intellectually and offers plenty of scope for personal growth.
Example 5
When I was younger, I wanted to be a police officer. However, over time I realized that I was more interested in why people commit crimes than in catching criminals. This led me to enroll in an online criminology and criminal justice course.
I have enjoyed learning about crime and the criminal justice system. My favorite module so Far has been juvenile delinquency, which looked at why young people break the law. In addition to my studies, I also work as a volunteer with young offenders trying to help them stay away from crime.
Studying for a criminology degree will equip me with the skills needed to pursue a career in this field. Ultimately, I hope to work within law enforcement or social work, helping offenders in rehabilitation.
Example 6
I have always been interested in how societies work and why people commit crimes. This interest led me to study criminology at university, where I developed an understanding of the complexities behind criminal behavior. The course has given me a strong foundation in the theories and methods used by researchers in this field. I am keen to continue my studies and further develop my knowledge of criminology, aiming to become a researcher one day.
My fascination in criminology was born from my exposure to new ideas and contrasting ideologies surrounding crime and justice. After spending time immersed in this field, I am drawn to the notion that there is no single approach to tackling criminal activity. It is a complex issue requiring multifaceted solutions.
My current aim is to pursue a master's degree in criminology. This is to develop a further understanding of both classical theories about crime and recent advancements within the discipline. Ultimately, I hope to play a role in shaping future policymaking around issues such as law enforcement, rehabilitation, and victim support services. This is while maintaining close collaboration with academics who are leaders within this field. In addition, working alongside those on the frontline will give me invaluable insight into how these policies impact those directly affected by crime daily.
Conclusion
A personal statement is a document in which you describe your reasons for wanting to study criminology and highlight your academic and professional qualifications. A criminology personal statement also shows off your knowledge of the criminal justice system and why you are interested in studying it.
When writing your statement, highlight any relevant experience or skills that could make you a valuable asset to any criminology program. With a well-written personal statement, you can achieve your career goal just like you desire.
The criminology degree personal statement examplesabove were generated using Hey INK. Why not try it out?
Explore All
Write Personal Statement Articles