As a customer service professional, you want to ensure that your resume and personal statement reflect the skills employers are looking for. Writing an effective personal statement is vital for presenting yourself as the perfect job candidate – and it's not always easy.
Here is a guide on writing customer service personal statement examples that will help you get noticed by hiring managers.
What Is a Customer Service Personal Statement?
A customer service personal statement summarizes your professional experience, qualifications, and goals as they relate to the customer service field. It is typically included in a resume or application form and should be tailored to the job you're applying for.
What to Include in a Customer Service Personal Statement?
When writing a customer service personal statement, it is important to highlight your strengths and relevant experience. Utilizing keywords from the job description can help you demonstrate that you understand the role and what they expect of you. Ensure to include any customer service skills or qualifications in the job advertisement.
To get started, consider writing down some points about yourself and how they relate to the job:
Your previous customer service experience
Your communications skills
Areas where you have gone above and beyond for customers
Positive feedback from customers or employers
Any awards or certifications related to customer service
Once you have gathered all this information, you can begin writing your customer service personal statement. Focus on demonstrating that you are a trustworthy and reliable employee passionate about providing exceptional customer service.
Tips on Crafting an Engaging Customer Service Personal Statement
1. Start With a Strong Introduction
Your introductory paragraph should clearly explain who you are and what's unique about you as a customer service professional. Make sure it's concise but gives enough information about yourself so that employers know why you're the best candidate for the job.
2. Focus on Your Strengths
When writing your customer service personal statement, highlight any unique skills or qualities you have that would benefit the position. Showcase your ability to think on your feet, problem solves, handle customer complaints, and adapt quickly in a fast-paced environment.
3. Include Relevant Experience
When discussing your professional history, include any experiences related to customer service. For example, if you've previously worked in retail or hospitality, mention it, as this will demonstrate your familiarity with customer interactions.
4. Show Enthusiasm for the Job
You want employers to know that you're passionate about customer service. So try and include some excitement in your statement by showing off your eagerness to learn and grow in the field. Make sure that hiring managers can see that you're motivated and ready to hit the ground running.
5. Proofread Your Statement
Once you've finished writing your customer service personal statement, take a step back and double-check for any mistakes or typos. Everything must be spelled correctly, as hiring managers often look for attention to detail when reading through applications.
Customer Service Personal Statement Examples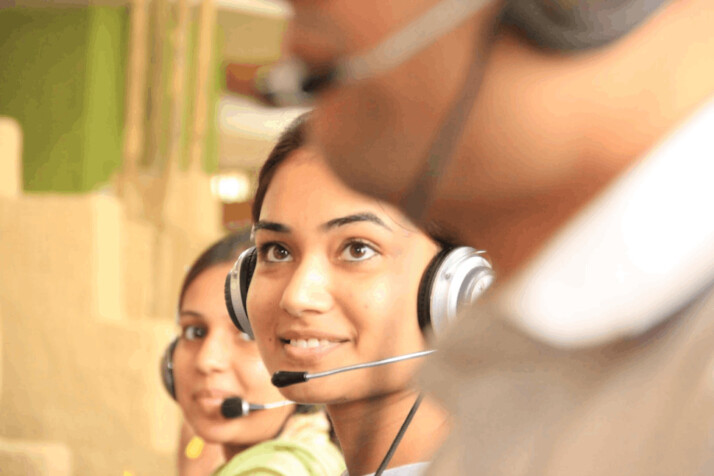 If you're finding it hard to start your statement, here are some customer service personal statement examples to inspire you:
Example 1
"I am an experienced customer service professional with over five years of experience in a call center setting. I have extensive knowledge of customer relations best practices and possess excellent communication skills. As a passionate customer service representative, I thrive in fast-paced environments and take great pride in providing exceptional customer experiences."
Example 2
"I have a degree in hospitality management and two years of retail experience. This makes me confident to say that I have the ability to provide top-notch customer service each and every time. My friendly demeanor and acute problem-solving skills make me an ideal candidate for any role in customer service. I am sure to be an asset to any team and look forward to the opportunity of joining your organization."
Example 3
"I have a dream for helping people and believe that my diverse professional background makes me uniquely qualified for this role. From working in sales and hospitality, to managing customer relations in both corporate and retail settings, I've had plenty of opportunities. I use them to hone my interpersonal skills and learn how to deal with customers from all walks of life. I'm confident that my communication abilities will make me a great addition to your team."
Conclusion
By following these steps, you can craft an effective customer service personal statement that will help you get noticed by hiring managers. Remember to highlight your strengths, including relevant experience and qualifications, and showcase why you would make a great employee. A well-written personal statement will make your resume more likely to stand out from the competition!
Explore All
Write Personal Statement Articles