A standout CV can be the difference between securing an amazing opportunity and being forgotten. Students must embrace their creativity while crafting an effective personal statement to stand out among all other applicants. The statement should reflect their unique experience and skills. This is easier said than done because students often have little or no experience. Nevertheless, it isn't impossible. We have some awesome CV personal statement examples for university students for you. But before then, we offer you a few tips to guide you.
Crafting a powerful CV summary requires knowledge of the job market, clarity in communication, and purposeful details. Writing a compelling personal statement without wasting space or feeling cheesy is possible. The key is to tap into the reader's emotions by utilizing colloquial language and showcasing achievements in vivid detail. With thoughtful writing and creativity, any student can create an unforgettable personal statement that stands out from the rest.
Tips for Creating Personal Statements for Students With No Experience
Creating a powerful personal statement can be daunting for students who lack experience, but it doesn't have to be insurmountable.
Highlight Your Strength
Before you start writing, think about your strengths and weaknesses and try to find ways to convey them in vivid detail with concise language. Don't just write what employers want to hear – aim to stand out by creating something unique. Even your weakness should sound positive.
When crafting your statement, take a step back and consider the job market overall. Research potential career paths and their associated qualifications to give yourself an idea of what employers are looking for. Once you understand the skills required for success, highlight your qualities that demonstrate those skills.
Tap Into the Reader's Emotion
To make sure that your personal statement stands out from the rest, tap into the reader's emotions using colloquial language. Employers will appreciate your honesty and relatability if they sense your enthusiasm and excitement. At the same time, don't overdo it or appear too casual. Remember that professionalism is still important.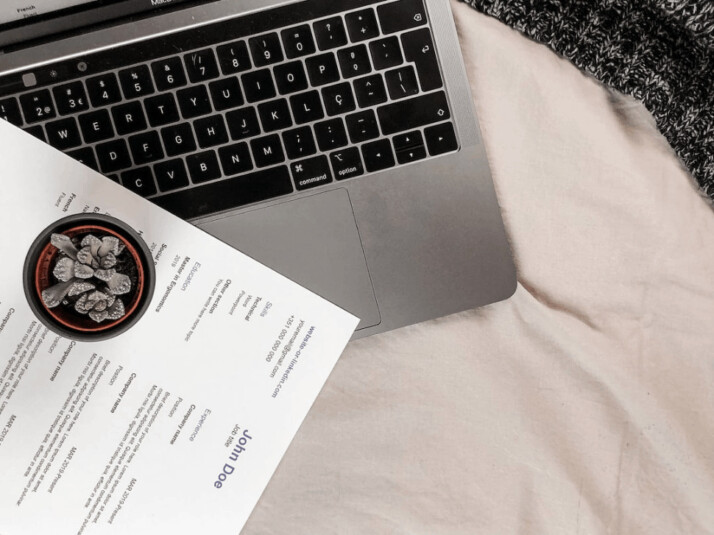 Include Your Volunteering Experience
As a university student, you may not have a lot of work experience. Don't fret. Your volunteering experience can be a key component of your personal statement. You just need to be creative with it. Frame it in a way that shows that the volunteering experience has improved your capability.
Proofread
It is important to ensure that there are no typos or grammar mistakes in your statement. This could reflect poorly on your writing ability. Ask friends or family members to read through your statement before submitting it and look for areas where it could be improved. With clear communication comes clarity in thought and expression, so make sure you double-check everything!
CV Personal Statement Examples for University Students
Below are some CV personal statement examples for university students. Read through for inspiration.
Sample 1
I am a highly motivated university student eager to apply my best professional and interpersonal skills to help others. With a passion for lifelong learning, I seek unique opportunities to expand my knowledge base and broaden my horizons. I have developed excellent problem-solving capabilities that allow me to remain unflappable under pressure while efficiently addressing pressing issues. My proclivity for the written word has enabled me to convey complex concepts cogently. This helps me to augment my capacity to coalesce disparate ideas into viable solutions. In addition, I am an enthusiastic team player who enthusiastically lends his expertise when needed.
Sample 2
I am an experienced and passionate graduate looking to provide good value to a university setting. With my degree in Psychology, I have extensive knowledge of research methods and practical applications of psychological theories. I also bring a range of interpersonal skills cultivated through professional experience working with diverse individuals from many backgrounds. My ability to quickly assess challenges and think critically makes me an ideal candidate for any institution seeking a versatile employee.
Final Words
The personal statement in a CV is meant to be the first introductory statement to a potential employer. Therefore, it is important to be creative and include effective and powerful words in this part. As you've seen in this article, your lack of experience shouldn't be a problem. You only have to be creative.
Explore All
Write Personal Statement Articles