In these modern times, it has become necessary for individuals, businesses, and governments to secure their digital assets. Without proper cybersecurity measures in place, individuals are at risk of data breaches.
As such, a degree in cybersecurity is more important than ever. If you're keen on cybersecurity and looking to enroll for your Master's degree in the field, you'll be required to write a personal statement. The cybersecurity personal statement examples below can help you formulate your unique statement, which will get you accepted into your school of choice.
A personal statement for a cybersecurity program highlights your relevant skills, experience, and knowledge of cybersecurity. It should demonstrate your knowledge, expertise, and passion for cybersecurity, as well as your readiness to take on challenges that come.
This guide will teach you how to write a compelling cybersecurity personal statement.
What is A Cybersecurity Personal Statement?
A personal cybersecurity statement is a document for university admission that focuses explicitly on your background, experiences, and qualifications related to cybersecurity. It highlights your specific skills, experiences, and personal qualities relevant to the cybersecurity field.
This might include your technical skills and knowledge, your experience working with cybersecurity technologies or systems. And your ability to solve problems, and any relevant certifications or degrees you have earned. Your personal statement must be written in a way that is engaging and interesting. It should be tailored to the specific requirements of the program you are applying for.
How to Write a Cybersecurity Personal Statement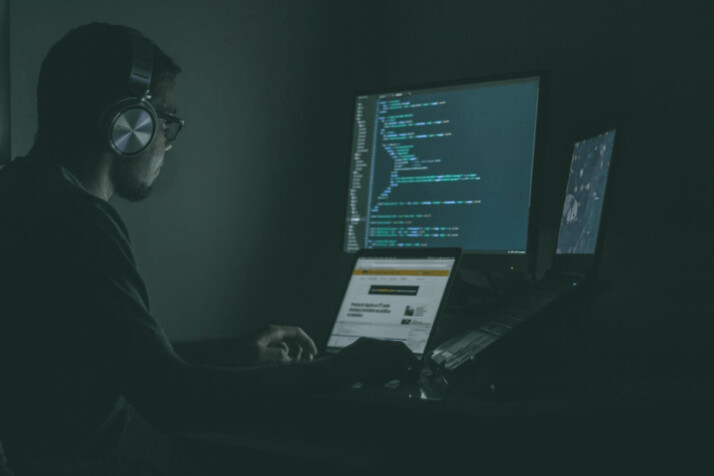 1. Begin with an introduction
Start your personal statement with a statement that captures the reader's attention and explains your motivation for seeking an M.Sc. admission in cybersecurity.
2. Highlight your relevant skills and experience
Next, highlight any courses or certifications you have completed in cybersecurity and any practical experience you have gained through internship and previous degree programs.
3. Mention any relevant technical skills
If you acquired any technical skills, such as knowledge of programming languages or cybersecurity tools, be sure to mention them in your statement. This will give you an edge over other candidates.
4. Write your soft skills.
Discuss any relevant soft skills such as problem-solving, communication, and teamwork you possess. This will make you stand out from the other applicants.
5. Write about your achievements.
You can also include key accomplishments that will make your college application stand out. These may include scholarships, awards, fellowships, or relevant published articles.
6. Include your personal and professional goals
You can write about your long-term goals in cybersecurity and how the M.Sc. program you are applying for will help you achieve those goals.
7. Write a strong conclusion.
End your cybersecurity personal statement with a statement summarizing your strengths and qualifications for the program.
Cybersecurity Personal Statement Examples
Example 1
I am a highly motivated and passionate individual with a solid background in computer science and a deep interest in cybersecurity. I am excited to apply for the [Name of Program] at [Name of University].
Throughout my academic and professional career, I have developed a strong foundation in computer science and cybersecurity principles. This includes cryptography, network security, and data privacy. I have also gained valuable hands-on experience through internships and projects, including building secure web applications and designing secure network architectures.
In addition to my technical skills, I am a proactive and analytical thinker with excellent problem-solving abilities. I always look for ways to stay current on the latest cybersecurity threats and trends. And I am eager to continue learning and growing in this field.
The [Name of Program] at [Name of University] will provide me with the knowledge and skills necessary to become a successful cybersecurity professional. I am excited to contribute my skills and expertise to this program and make a meaningful impact in cybersecurity.
Example 2
I am interested in pursuing a career in cybersecurity because of the ever-growing need for professionals who can protect our digital infrastructure. I have experience working with computers and networks and am comfortable using different programming languages and tools. In addition, I have strong critical thinking skills and technical background that will enable me to find solutions quickly when faced with complex problems. I enjoy working on complex challenges. Cybersecurity provides an opportunity to use my skills while helping to keep our country safe.
I am interested in cybersecurity because of the challenges it presents. The constantly evolving nature of technology and threats makes this an exciting field to be in, where no day is the same. I enjoy problem-solving, so working on solutions to keep our digital world safe is very appealing. Moreover, I am proactive and can work independently as required. Overall, my background, skill set, drive, and interests make me a good fit for a career in cybersecurity.
Example 3
I am interested in pursuing an M.Sc. program in cybersecurity because I want to develop the skills necessary to protect our digital infrastructure. As our world becomes increasingly interconnected, it is more important than ever to have skilled individuals defending against cyberattacks.
I am motivated to pursue this field because it is a challenge and an opportunity to make a difference.
Conclusion
A personal statement is a document that highlights your personal, educational, and professional background and experiences. It helps the admission committee know how your knowledge and experiences have prepared you for the program you are applying for.
Your personal statement is your chance to sell your interest and motivations for pursuing a master's degree in cybersecurity. Demonstrate your passion for cybersecurity to the admission committee so that they can consider you for the program. The cybersecurity personal statement examples above will come in handy.
Explore All
Write Personal Statement Articles