A dental hygiene personal statement essay is a lengthy, well-researched work detailing the candidate's desired experiences, talents, and goals.
The essay helps the admissions committee evaluate your education, employment experience, and character before making a decision.
When applying to dental hygiene or dental therapy programs, the personal statement can make or break your chances of being accepted. This article explains how to write a compelling personal statement and gives an essay for your inspiration.
What is a Dental Hygiene Personal Statement Essay?
A personal statement essay for dental hygiene shows your background and other parts of your life that have influenced your career choice.
It includes information about your formal training, professional experience, volunteer work, extracurricular pursuits, interests, and aspirations.
To succeed in writing your statement for dental hygiene, it is crucial to be truthful. Whenever you find yourself at a loss for words, try posing the following queries:
Why do I want to get a degree in dental hygiene?
How will this change my life when I graduate from dental hygiene school?
Why pick dental hygiene over others?
10 Guidelines for writing a Compelling Dental Hygiene Personal Statement
These steps are meant to assist in shaping your statement to be convincing. Use it as a guideline to write an effective personal statement.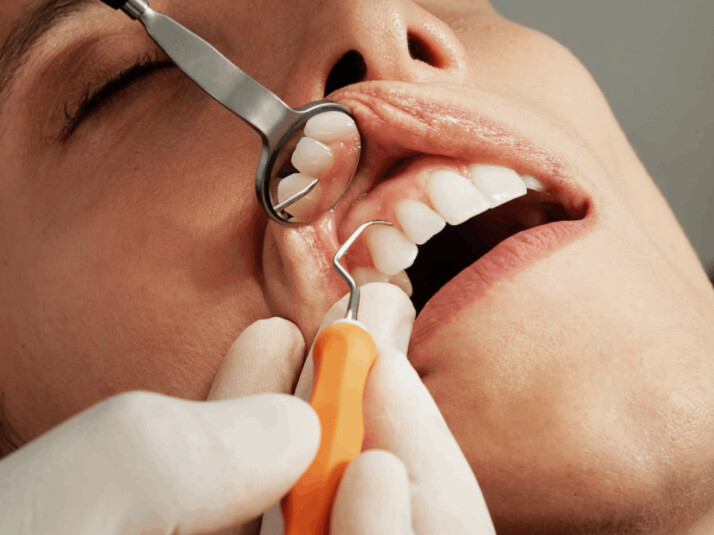 1. Pique their Curiosity
The purpose of the personal statement is to pique the curiosity of the admissions' committee. You're hoping that a meeting with them will result in an interview. Show them rather than tell them who you are.
Share some personal tales that show your optimism, attention to detail, confidence, empathy, manual dexterity, and communication abilities.
2. Write Early and Often
Your statement will be stronger if you begin working on it early. You must give yourself enough time to think through what you want to include and how you want to organize the content. You should write as many drafts as possible to create a framework for the final draft.
Get going at least six months before the target date. Your writing abilities will determine your statement preparation time. You must sit down and devote time to brainstorming, outlining, and drafting.
3. Think It Through and Make a Plan
Where do I even begin? Start by considering what you want to say in your statement of purpose. In your resume, highlight the experiences that best illustrate who you are and why you want to work in this field. Choose an interesting first sentence that intrigues the reader and makes them want to learn more about you.
To get the creative juices flowing, here is a quick reference guide:
Remember to jot down significant milestones and life lessons that helped shape your route to a dental career.
Write out your best qualities and the things that inspire you.
Reflect on the significant individuals in your life and how they have influenced you.
Besides school, what other interests or experiences have helped shape your decision to become a dentist?
For a career in dental hygiene and therapy, what attributes in yourself make you a strong candidate?
4. Proofread Your Work
Be sure to run a spell and grammar check. Grammatical errors must be avoided at all costs.
Avoid using the future tense too often, and ensure the past tense is used consistently. Use formal language and avoid "I'm" and "don't."
5. Ensure its Well-Structured
Your statement must paint a vivid picture of your passions and skills. Avoid employing a plethora of different subjects in your statement. This is because it can make it harder to understand who you are.
Take care to ensure that your paragraphs logically lead into one another. It's challenging to convey your unique personality when limited to a few characters but do your best.
6. Prove it with Examples
Instead of saying it, prove it. Remember that you will be required to provide evidence for all the claims you make in your statement.
Don't just write, "I'm fantastic with people and always try to make them happy." Instead, "During my volunteer work, I realized how much I enjoy interacting with others. My communication skills will assist me in future patient interactions."
7. Tell the Truth
Try to tell the truth. The best policy is honesty, so keep that in mind. Do not, under any circumstances, plagiarize a personal statement, whether it be from the Internet or a friend. Every school has a method to verify that your statement has not been plagiarized.
8. Show Passion
Have a positive attitude toward regular dental care and any necessary dental treatment. Dental schools across the country are looking for eager and committed students.
You should demonstrate that you have used your time and initiative to prepare for university by accumulating as much relevant experience as possible. It shows that you're willing to take the initiative, which is what will set you apart.
9. Strive to Be Distinct
Be noticeable. Discuss your accomplishments and how they set you apart from other applicants. If you want to study dental hygiene and treatment, discuss how your volunteer or part-time work has prepared you.
Universities care more about your personality than your dental credentials. They want to hire people who will do whatever it takes to get noticed. So, don't be afraid to discuss your accomplishments and share your pride. It's fine to bring up dental-related things, but don't limit yourself there.
10. Have Your Personal Statement Reviewed
It's a good idea to have someone else read over your statement. Having someone else look over your work, whether a friend, parent, or teacher, might help you see things from a new angle.
It would be beneficial to reach out to someone presently enrolled in a Dental Hygiene school and have them provide feedback.
Dental Hygiene Personal Statement Essay
This INK essay shows how to write a compelling dental hygiene personal statement. Use this essay to help you determine your unique selling points!
I have always been passionate about dental hygiene ever since I was a child. Growing up with cavities and bad oral health made me understand the importance of proper care. This has driven my commitment to promote preventative strategies to help others maintain healthy teeth and gums.
My personal experience has instilled in me an empathic approach to dentistry, allowing me to better connect with patients on a human level.
I am highly knowledgeable when it comes to dental knowledge and can easily converse with both patients and colleagues alike. In addition, I possess an acute attention to detail which helps ensure that all procedures are carried out safely and correctly.
Furthermore, I can keep abreast of new advancements in the field by utilizing advanced technologies such as digital x-rays or intraoral cameras.
My expertise, empathy, and enthusiasm will prove invaluable to any prospective employer. I would be delighted to join your team of skilled professionals to develop my skills further and contribute to improving the quality of life.
To Wrap Up
A dental hygiene personal statement essay is a compelling statement of your strengths and interests. Keep it concise and clear without missing a detail.
Explore All
Write Personal Statement Articles