A well-written personal statement can be the cherry on top of your dental school application. It's the perfect opportunity to tell the admissions committee more about you and why you're worth a spot in their program.
If you need an extra dose of inspiration for your statement, we've got the perfect dental school personal statement samples just for you.
Aside from these winning samples, we'll also be sharing some quick tips that will guide you in the writing process. Unlike your resume or profile, your personal statement goes deeper into who you are, your goals, and your interests. So don't be afraid to get real!
Why Your Personal Statement Matters
A personal statement allows the admissions committee to get to know the applicant beyond their academic record. It can be used to highlight any unique experiences or qualifications that the applicant has.
Maybe you're fluent in multiple languages or have experience working with underserved populations. These are all great details that can make your application stand out.
Your statement is also an opportunity to discuss why you're interested in pursuing a career in dentistry and what led you to this field. Bring a good dentist is more than just good grades and standardized test scores. It's also about your motivation and how you will serve others and make a significant difference in the lives of our patients.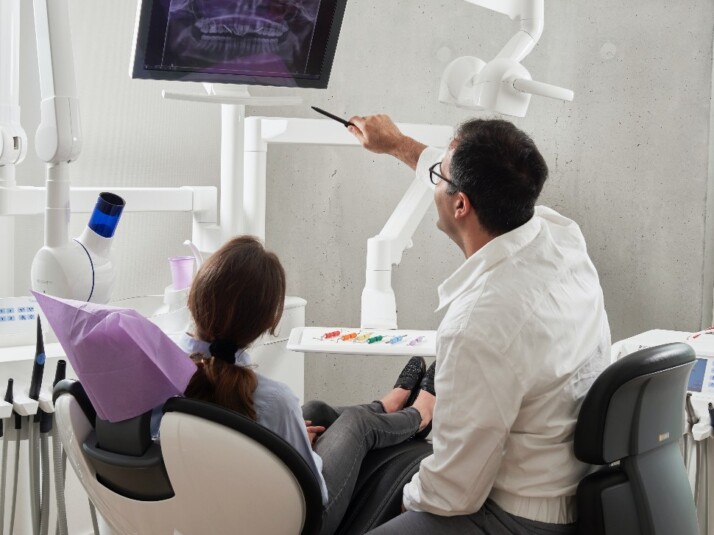 Dental School Personal Statement Samples
Example 1
I have always been interested in the field of dentistry and how it can improve people's lives. I am fascinated by how dental work can restore someone's smile and confidence. Aside from that, I also love working with my hands, and dentistry would be a perfect fit.
In high school, I was involved in several extracurricular activities, including theatre and robotics club. My experience with robotics has taught me how to take things apart and put them back together again. I think this will come in handy as a dentist!
Example 2
I've always known that I wanted to be a dentist. When I was younger, my parents would take me to the dentist's office for checkups. I loved playing in the waiting room and watching the doctors work on their patient's teeth. It seemed like such an interesting and important job.
As I got older, I realized that being a dentist isn't just about fixing teeth. It's about helping people maintain their oral health so they can have healthy mouths for years to come. That's why I want to be a dentist myself – to help others achieve good dental health and improve their overall quality of life.
I'm confident that with my passion for dentistry and strong academic record, makes me a good fit for this program. And once I am accepted into dental school, nothing will stand in my way of becoming a successful dentist!
Example 3
In pursuing dentistry, I have recognized a unique opportunity to help others while also developing my skills. Dentistry has always interested me because it is both analytical and creative, requiring the effective application of scientific principles and an appreciation for aesthetics.
Growing up in a family of healthcare professionals, I was constantly exposed to the positive impact that medicine can have on people's lives. My mother is a registered nurse, and my father is a pharmacist – both of whom inspired me with their dedication to helping others. Being someone who wants to make meaningful contributions in life, pursuing dentistry feels like the perfect choice.
In addition to my clinical interest in dentistry, I am passionate about research and education. During my undergraduate study at McGill University, I worked extensively on campus researching new methods for diagnosing dental caries and periodontal disease. In addition, I taught oral health promotion programs to junior high school students throughout Montreal. These experiences confirmed my desire to provide treatment and educate patients about how they can improve their oral health outcomes. This combination of clinical experience and educational outreach makes me ideally suited for a career in dentistry.
Quick Tips For Writing a Winning Personal Statement
Start with an attention-grabbing opening sentence.
Be specific and personal in your statements about why you want to pursue dentistry as a career.
Demonstrate that you have done your research on dental schools and the profession of dentistry overall.
Highlight any relevant experience or volunteer work you have done in the field of dentistry or healthcare, generally speaking.
Don't forget to make sure your grammar, spelling, and punctuation are all correct. Nothing says sloppy than writing that's full of errors!
Final Words
Your personal statement details your motivation for the field and your experiences that reflect your personal qualities. It can show a different side of you that they won't be able to see in your application.
Hopefully, these winning dental school personal statement samples have given you the inspiration you need to make a stand-out statement. Good luck!
Explore All
Write Personal Statement Articles