The process of writing a personal statement can be daunting. It is important to take the time to plan and organize your thoughts before you start putting pen to paper (or fingers to keyboard).
One question that often comes up during this process is: do you put paragraphs in a personal statement? In this article, we will explore the answer to this question and offer tips on writing an effective personal statement.
What Is a Personal Statement?
A personal statement is a brief and focused essay about one's aspirations, experiences, background, and reasons for wanting to pursue a graduate degree program.
A well-crafted personal statement can help distinguish oneself from other applicants. It gives the admission committee additional insight into an individual's unique qualities and strengths.
Why Is a Personal Statement Important?
A personal statement is essential as it is the key that opens doors to educational and professional opportunities. It provides an opportunity for individuals to reflect on their experiences. You must identify your strengths and interests and articulate what you hope to gain from your education or embark on a new career path.
The personal statement allows admission officers or potential employers to know the applicant beyond what can be gleaned from grades, transcripts, or resumes. The content of a personal statement should be well-written, thoughtful, and tailored specifically for the person reading it.
As such, it requires time and effort to create a good one – but the payoff can be worth it!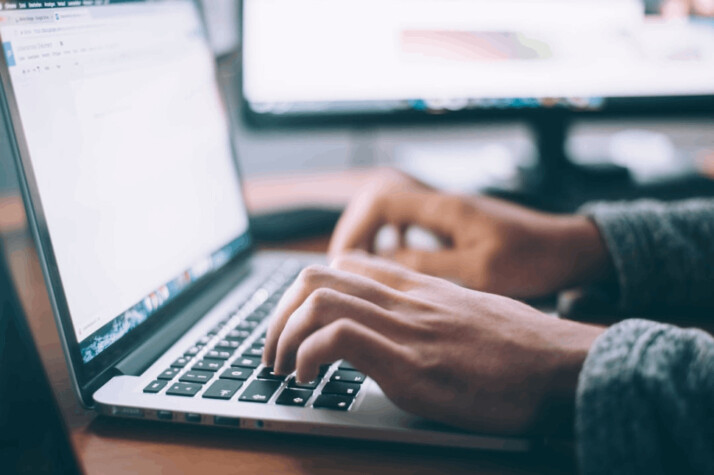 Do You Put Paragraphs in a Personal Statement?
When writing your personal statement, it is essential to use paragraphs to properly structure and organize your thoughts. This will help the reader to follow along as you discuss your experiences and goals. Three to four paragraphs are the standard length for personal statements. However, each university can have its own specifications.
When deciding how many paragraphs to use, ensure each paragraph focuses on a single point or idea. This will help keep your reader's attention focused and prevent them from becoming overwhelmed by too much information at once.
You should be careful regarding the length of each passage and the overall length of your statement. You don't want it to seem like you're padded out your essay with unnecessary text just so that it reaches the required word count!
Tips to Write an Effective Personal Statement
While personal statements provide an excellent opportunity for an individual to explain their qualifications and experience, there are always ways to improve. You can do a few key things to make sure your personal statement is as effective as possible.
Make Sure It Tells a Story
A great personal statement doesn't just list accomplishments or experiences- it tells a story about who you are and how you've grown. This means going beyond simply stating what activities or organizations you've been involved in. It digs into why they mattered to you and what lessons you learned from them.
Be Specific About Your Passion and Plans
Vague statements like "I'm passionate about social justice" sound cliché and won't impress admissions officers. Instead, be specific about the issue or cause that drives your passion. Talk about how you've tried to address it in past experiences or wish to do so in your future plans.
Write With Purpose
Every sentence in your personal statement should contribute towards proving that you're an excellent candidate for the program of interest. So cut anything that doesn't serve this goal!
Proofread Extensively
Typos, grammatical errors, and poorly written sentences will weaken your application, so take the time to proofread carefully before submitting anything!
Conclusion
It is important to always present yourself in a positive light. As always, research your college to see its requirements for personal statement length. This will help you write an effective personal statement following the requirements. This article outlines various aspects of a personal statement with valuable tips for writing one effectively.
Explore All
Write Personal Statement Articles