With the examples and tips shared in this article, crafting an effective personal statement for emergency health workers should no longer be a problem.
Admittedly, this can be daunting, especially with limited guidance and resources available. But fear not. This free guide provides you with everything needed to compose a unique and compelling essay that will stand out from the rest.
To make things easier, you'll also find an emergency medicine personal statement sample to help you get started.
Tips for Writing Emergency Medicine Personal Statements
Convey a Clear Purpose
When writing an emergency medicine personal statement, it is important to capture the essence of why you want to pursue the career.
In addition, show how your current experiences have shaped your passion for the profession. Ensure that your introduction conveys a clear purpose and concisely explains your motivation and inspiration.
Structure It Logically
A major key when crafting a compelling essay is effectively structuring the content. Begin with a succinct paragraph outlining your objectives before delving into details about your academic background.
Go on to discuss any relevant skills or experience, as well as other attributes which would make you an ideal candidate for emergency medicine. Be creative in showcasing your strengths but be mindful not to stray from the primary topic of the essay.
Be Concise
Maintaining focus throughout the personal statement is essential. Ensure that each sentence adds value toward reinforcing your overall message and goal. Vague descriptions and rambling should be avoided.
Try to get to the point quickly and stick to facts rather than opinions. Additionally, consider using active voice sentences, as they usually create more engaging content.
Stay Honest
Remember to stay grounded. Although it is good practice to showcase yourself in a positive light, do not go overboard by listing unsubstantiated claims or unrealistic accomplishments. Stay honest, humble and realistic throughout the entire statement. Provide evidence for every assertion you make within the essay instead of relying on mere words alone.
Adhere to Proper Grammar Rules
Adherence to proper grammar rules is vital for creating an effective piece of writing. No matter how interesting or complex your ideas may be, it won't count for much if your essay is riddled with errors.
Emergency Medicine Personal Statement Sample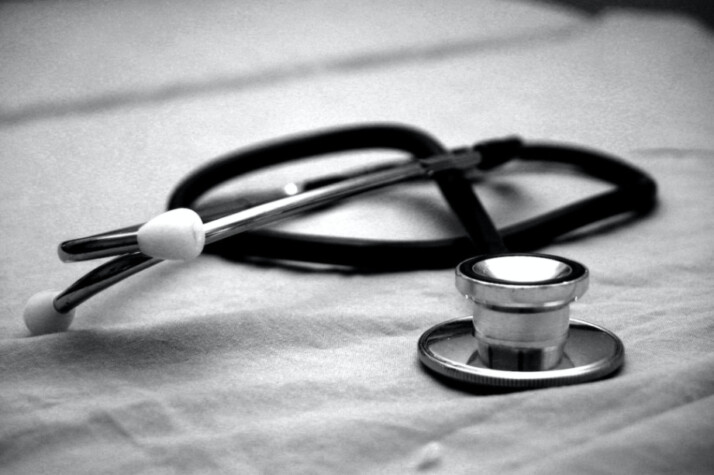 This section contains good examples that can inspire you as you write yours. Read through and select the emergency medicine personal statement sample that best reflects your aspirations.
Sample 1
I am a passionate medical professional with an unwavering commitment to providing the highest quality of emergency care. Throughout my career, I have continually sought out opportunities to develop and hone my expertise in this field. I shadowed experienced physicians during medical school, and I completed several residencies in emergency medicine. My ultimate goal is to combine my dedication to patient-centered care with my enthusiasm to provide the best outcomes possible for patients.
A major source of motivation throughout my studies has been the opportunity to gain insight into different facets of emergency medicine. To supplement these experiences, I have also pursued additional coursework on topics such as environmental health and injury prevention. My studies have not only sharpened my clinical judgment but have allowed me to appreciate the complexities of healthcare provision in today's world.
I strive to be an advocate for those in need of emergency medical attention, regardless of their background or identity. In everything that I do, I aim to provide personalized and compassionate care while always putting safety first. Moreover, I prioritize a continual exchange of information between myself and the patient so that we can collaborate together toward achieving better health outcomes. This holistic approach is something I take great pride in, especially when it comes to ensuring that each patient leaves the ER feeling safe.
As someone eager to challenge themselves in this exciting field, I'm confident that I will bring energy and enthusiasm to any emergency medicine role. By continuing to pursue opportunities to expand my knowledge base and training, I believe I could make a positive contribution to any organization.
Sample 2
I have had a lifelong passion for emergency medicine, and I am determined to pursue a career in it. With over seven years of experience working as an Emergency Medical Technician, I bring an extensive set of skills and abilities to the field. My experience has enabled me to develop a holistic approach to patient care. At the same time, I try to be aware of every detail needed to provide fast and effective treatment. From traumas to cardiac emergencies, I always display poise, confidence and decisiveness, even when faced with chaos and pressure.
Furthermore, my involvement in several research projects, including one related to improving stroke care outcomes, has helped me understand the importance of evidence-based practice. Additionally, through medical residencies and volunteering at free clinics, I was able to hone my communication and collaboration skills. These skills enable me to work well within teams, discuss complex topics with patients and form meaningful relationships. This knowledge and my unwavering commitment to contribute to the betterment of healthcare have enhanced my enthusiasm for pursuing residency training in emergency medicine.
I firmly believe that these qualities make me highly qualified for a residency position. With ambition and determination, I'm sure that I can help foster team spirit and promote safe clinical environments that provide quality patient care.
Conclusion
Personal statements are like formal advertisements. They allow you to sell yourself and your ability to people in authority. This article focuses on writing personal statements for emergency medicine. The tips and examples therein can help you create a convincing personal statement.
Explore All
Write Personal Statement Articles