Gaining acceptance into an ERAS residency program requires more than simply meeting qualifications. You must also deliver a powerful personal statement that stands out among the competition.
Crafting a compelling, concise personal statement can be daunting, and understanding the perfect ERAS residency personal statement length is essential to success. In this article, we'll explore the correct length of the ERAS Residency personal statement and how to write one effectively.
What Is an ERAS Personal Statement?
An ERAS Residency Personal Statement is integral to the medical residency application process. It allows applicants to express their passion and commitment to pursuing a career in medicine and outline their goals for the program.
The admission committee can learn more about the applicant by reading the relevant material they have provided. It justifies their intent to be admitted to a particular specialty or field.
In addition to providing information on academic qualifications and accomplishments, a personal statement should include personal anecdotes. It must showcase an individual's character and other unique qualities which make them an exceptional candidate.
Ultimately, an effective ERAS Residency Personal Statement can be instrumental in helping secure a place in a competitive residency program.
What Is the ERAS Residency Personal Statement Length?
There is a maximum character limit of 28,000 for the residency personal statement, but you do not have to use all of them. Depending on your writing style, it's recommended to keep your residency personal statement to one typed page or 500–800 words.
If you aren't genuinely adding anything new or relevant to your essay, don't try to fill the space to make it longer. Remember that you want to hold your audience's interest and involve every admission committee member. Overly wordy or repeating what they already know is sure to bore committee members.
The typical length for residency personal statements is one page. Be concise and unambiguous in what you say.
Can Eras Personal Statement Be Over One Page?
A common concern among candidates is: What will happen if my personal statement is over one page? Does this hurt my chances of being placed in a residency?
Typically, the response is no. However, it is recommended that you keep your personal statement close to one page. If your essay is longer than one page, ensure all the details and experiences you offer are pertinent to your application. As long as it is interesting and informative, reviewers will usually continue reading past the first page.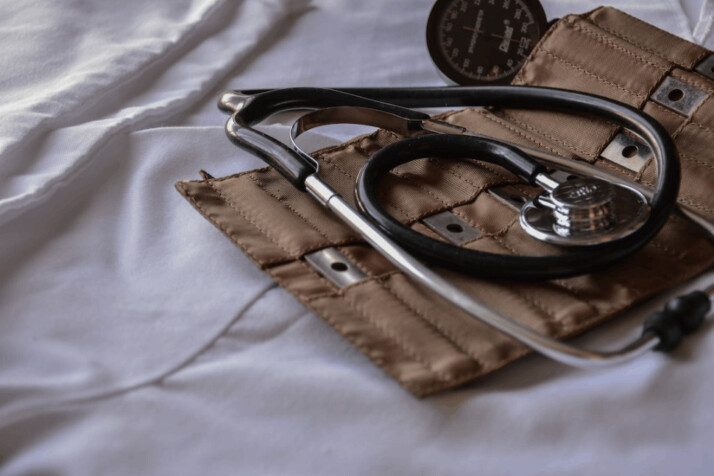 How to Write a Personal Statement for ERAS?
Keep the following tips in mind while writing a personal statement for the ERAS residency program.
Focus on Your Strengths and Accomplishments
Make sure to showcase the unique talents that make you an ideal candidate for the ERAS residency program. Include relevant medical experience or research contributions. Describe your individual goals in a clear, concise manner to emphasize why this particular program is right for you.
Highlight Important Achievements
Illustrate how past experiences have made you more capable of succeeding in a residency program. Emphasize any awards or accolades you've achieved while furthering your career.
Use Real-Life Examples
To provide evidence of your preparedness for residency training, include specific anecdotes from your past experiences that demonstrate dedication and problem-solving skills.
Choose Words Carefully
Employ creative language with precise meaning that showcases your personality and allows readers to envision how you would fit within their residency program. Inject colloquialisms where appropriate to keep your statement interesting.
Include Uncommon Words
Sprinkle each sentence with at least one word that adds variety and demonstrates your knowledge base. This can also help diversify the structure of sentences throughout the personal statement.
Personalize Your Content
Express yourself through writing by conveying your passion and commitment to medicine. Tell a story about your motivations for wanting to join the ERAS residency program. Highlight the traits that make you uniquely qualified for it.
Organize Clearly
Structure your essay logically by breaking up information into easily digestible sections. Utilize headings and bullet points when possible to facilitate readability and clarity of thought.
Avoid Clichés
Common phrases like "I have a strong work ethic" or "I am passionate about healthcare" are often overused in statements. They don't add much value to your statement. Instead, focus on differentiating yourself with concrete evidence and descriptions.
Final Words
The personal statement needs to be just as unique as you are. Keeping the residency personal statement limited to one page is recommended. But if you need to go past one page, ensure the information you add is engaging and adds value to your essay.
While you should consider the length of the statement, you should also plan to show different levels of interest in the field of medicine. You also want to demonstrate personal qualities and skills that will be your foundation for success.
The personal statement should display your commitment to the field of medicine. Describe how medicine is a career that you have chosen to pursue your goals and dreams.
Explore All
Write Personal Statement Articles