Most applications for universities in the UK are processed through the University and Colleges Admissions Service ("UCAS").
In 2018 alone, UCAS processed over 2 million student applications. They also helped over 500,000 students secure full-time placements in universities or colleges across the UK.
With these many applications, you're going to need to stand out. And the best way you can do this is through your statement. Don't know where to start? Well, we've got some key tips and an example of personal statement UCAS that can help you out!
This article will cover all the basics of making a great personal statement. We'll also share some winning personal statement examples that will inspire you!
What is a Personal Statement?
A personal statement is a document that graduate school applicants and college students write to explain why they're a good match for a program. Some of the things that you can include in this brief statement are:
Your academic goals
Work experience
Extracurricular activities
Your reason for being interested in a particular program
A personal statement aims to give admissions officers a better idea of who you are as an individual beyond your GPA and test scores. Admission officers use personal statements to differentiate between similarly qualified candidates. A well-written personal statement can help improve your chances of getting into the program of your choice.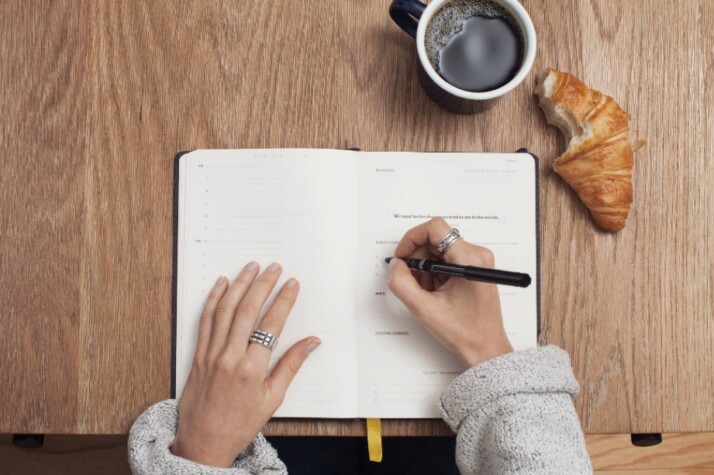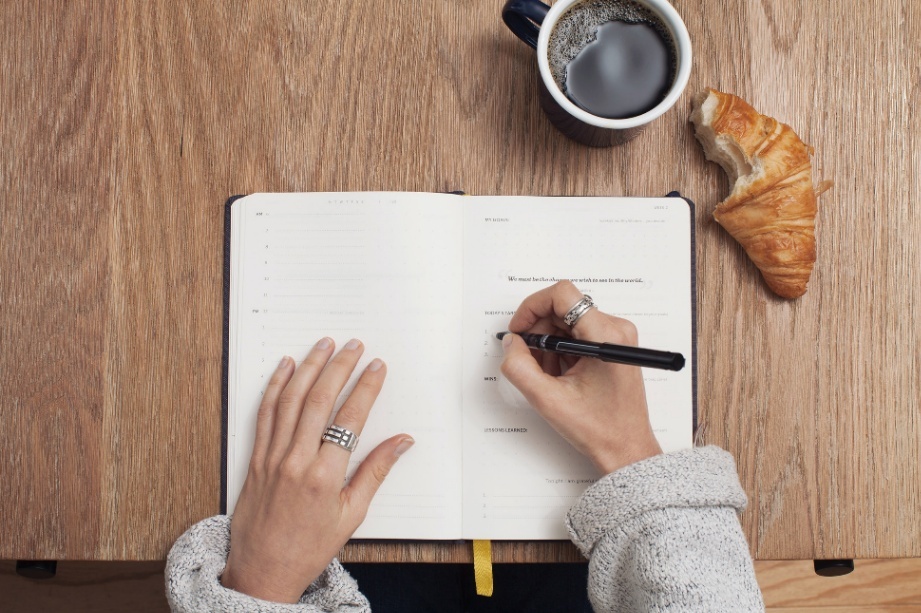 Key Tips For A Winning UCAS Personal Statement
Plan what you want to cover
Drafting a personal statement can be challenging, but starting with a plan can make the task much easier. Begin by brainstorming all of the topics you want to include in your statement and then organize them into a logical order. This will help ensure that your statement flows smoothly from beginning to end.
To help you out, you can answer some of these questions:
What course do you want to study?
Why are you interested in studying it?
Do you have any characteristics that make you appropriate for studying this subject at university? Think about your personality as well as your experiences.
What other interests and skills do you have?
Your personal statement needs to fit these important points, so write them in a way that makes sense. You may want to make a simple bulleted list, or you may want a mind map.
However, if you choose to do it, your goal is the same: To clarify why a university should accept you in their program.
Keep it concise
The character limit for your statement is 4000 characters. This includes spaces and punctuation. Given this limited number of characters, you must make the most of each sentence and ensure your thoughts are communicated effectively.
Be sure to remove unnecessary details and focus on your key points. Remember: less is more!
Be specific
When describing your experiences or accomplishments, be specific about what you did and why it was meaningful or important to you. Don't just say that you're "dedicated" or "hardworking" – give concrete examples to support your claims.
Use strong language
Make sure that every sentence in your personal statement packs a punch! Choose vivid adjectives and powerful verbs to convey your experiences' impact succinctly.
Be bold about your achievements.
There is no need to be shy about your achievements – you should be proud of them! In a personal statement, it's important to be clear and concise about what makes you stand out.
So, don't hold back in highlighting your successes. Make sure that every point you make is relevant to the course or job you are applying for. Back up each claim with evidence if possible.
Example of Personal Statement UCAS
Powerful Personal Statement For International Studies
From a young age, I have been interested in learning about the world around me. My parents encouraged this curiosity and fostered my love of reading and exploring new topics. This interest has led me to pursue a degree in international studies. I hope to one day work for an organization that promotes peace and understanding between cultures.
In addition to my academic pursuits, I am involved in several extracurricular activities. I am the captain of my school's varsity soccer team and have been playing since I was six. Soccer has taught me teamwork, discipline, and perseverance; skills that will undoubtedly benefit me as I continue to university-level sports teams. Additionally, I enjoy volunteering at our local animal shelter. It is incredibly rewarding to be able to help care for animals who may not have otherwise received the attention they need.
I believe that through experiences like these—as well as by continuing to challenge myself both academically and intellectually. I can develop into a well-rounded individual who is ready for whatever comes next. The university of [insert name] would provide me with excellent opportunities in terms of academics and extracurricular involvement. This is why I feel confident declaring it as my top choice.
Interesting Personal Statement For Studying Medicine
I want to study medicine to make a difference in people's lives. Medicine is an incredibly challenging and rewarding field, and I know that it is what I am meant to do. In my previous experiences volunteering in hospitals and clinics, I have seen firsthand how doctors can improve patients' lives. This has only strengthened my desire to become a doctor myself one day.
The discipline of medicine requires intelligence, courage, compassion, and dedication – qualities that I believe describe me perfectly. In addition, studying at a world-renowned institution such as Oxford would provide me with excellent opportunities for clinical placements both here and abroad.
Final Thoughts
Academic personal statements allow students to explain who they are, what they have done, and what they hope to achieve.
A strong personal statement is uniquely tailored to the cause and requirements of the university. It contains a set of convincing facts and provides a clear direction for the student. Take inspiration from an example of personal statement UCAS, and get started on a winning statement that's true to you!
Explore All
Write Personal Statement Articles