Going to a foreign country for an extended period to study can be a daunting but ultimately rewarding experience.
It can provide students with new insights into other cultures as well as themselves. And it isn't surprising that more and more students are electing to take this path every year.
There is one catch, though. For many potential students, the thought of writing a personal statement about how they plan on benefiting from studying abroad fills them with terror!
This guide will help make the process less frightening by walking you through what admissions officers are looking for in these statements. We provide some tips on how to write your own. In addition, you'll find an example of study abroad personal statement you can use.
How to Write Your Study Abroad Personal Statement
The single most important thing is to know what admission officers lookout for. Knowing this and writing your personal statement to suit these needs could improve your chances.
When an admissions officer is reading a personal statement, they identify several things. The subsequent paragraphs explain these things.
Why Do You Want to Spend Time Abroad?
First and foremost, they want applicants to explain why spending time overseas matters specifically to them. Simply saying that you want "to gain global perspectives" or "see the world" doesn't cut it. You need to be more specific.
How Well Have You Researched the University and Your Program of Choice?
Secondly, officers like applicants who have researched the specific program they're applying to and can speak knowledgeably about its requirements and offerings.
Demonstrating that you've made an effort puts you ahead of other candidates whose only justification for wanting/needing international experience seems vague.
How Well Can You Write?
Admission officers also read your statement to assess your writing skills. The goal is to write in clear terms devoid of vagueness and ambiguity. We have a few tips to help you write better personal statements for your overseas study.
Plan Ahead
One of the best ways to ensure that your personal statement shines is by starting early! Give yourself plenty of time to brainstorm topics and gather information about courses/countries you're interested in studying (the internet makes this easy). Starting early allows you to write multiple drafts before settling on a final product. You'll have enough time for revision and editing to make your essay clear and purposeful.
Brainstorm
First, brainstorm some ideas about what makes you unique and why traveling abroad for studies is important for you. Then, use these points as a foundation for your essay. Be sure to tailor your personal statement specifically to the school of your choice by highlighting its specific strengths and qualities.
Write Your First Draft
Don't wait for all the pieces to fall in place before writing the first draft. Get on with it and look through it at a later time to add a bit more to it.
Proofread and Edit
Finally, proofread and edit your essay carefully before submitting it! You could ask a more experienced person to help you look proofread the essay. The ultimate aim is to make sure you submit a well-written essay.
Example of Study Abroad Personal Statement
If you need an example of study abroad personal statement, you'll find a few you can use here.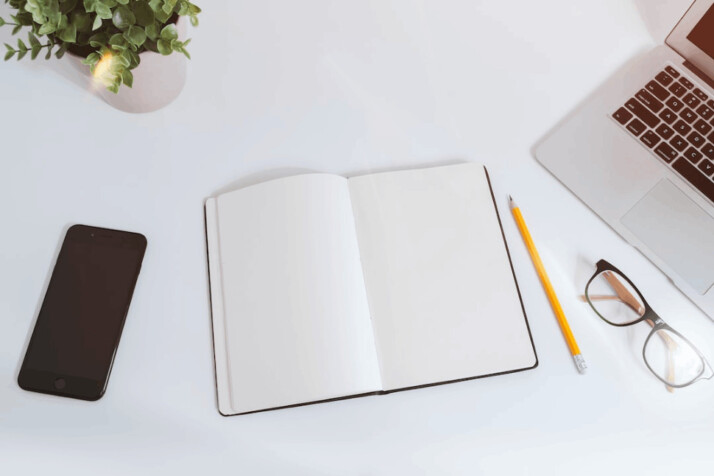 Template 1
I am interested in studying abroad because I want to get a more global perspective on the world. In our increasingly interconnected world, it is important to have knowledge of other cultures and how they operate. By traveling and living in another country for an extended period, I will be able to gain this understanding first-hand. With career opportunities becoming more internationalized, exposure to different work environments and business practices will give me an edge when applying for jobs.
Another reason why I would like to study abroad is that it can provide an opportunity for personal growth. During my undergraduate years, I had several challenging experiences both inside and outside of the classroom. Participating in a study abroad program will allow me to take on new challenges while also becoming more independent and resilient. I am someone who doesn't shy away from obstacles. Pushing myself out of my comfort zone is something that excites me. Traveling out for further studies fits the bill.
Lastly, as someone with a mixed cultural background, interacting with people from all over the world has always been intriguing and enjoyable for me. Doing so full-time as part of my studies just feels like icing on the cake!
Template 2
I am interested in studying overseas because I want to experience a new culture and improve my academic skills. I would like to attend the University of Oxford because it is one of the most prestigious universities in the world. It would be an honor to study at Oxford, and I believe that it would help me achieve my academic goals.
I have always been fascinated by other cultures. And I think that studying overseas will give me a unique opportunity to learn about different people and their customs. Additionally, I believe that living in a foreign country will improve my language skills, which are important for any academic career. The University of Oxford is highly respected worldwide, and attending this university would be an incredible achievement. In conclusion, studying abroad is something that I am very excited about, and I believe that it will benefit me academically and personally.
Template 3
It is with great enthusiasm that I submit my application to study abroad at one of the esteemed universities in Europe. As someone who has always been passionate about learning new cultures and lifestyles, this opportunity would allow me to attain a more well-rounded worldview. In addition, I'll be able to expand my professional skill set.
The process of selecting a program was daunting. But after much deliberation, I decided on an international business course through Lancaster University Management School (LUMS). This top-ranked institution offers an extensive range of options for students looking to gain experience in the global market. Since LUMS is situated right in the heart of London, I knew that this program would provide me with endless opportunities for cultural exploration.
No doubt, studying abroad will be a life-changing experience. It won't only enhance my academic knowledge, but it will also give me insight into different ways of living and working. It is because of all these reasons that I firmly believe that studying overseas should be mandatory for all college students! That said, I feel incredibly fortunate to have this chance and am eager to get started on what promises to be an incredible journey.
Wrapping Up
This guide has demystified everything about writing good personal statements for your university application. The tips and templates are enough to get your bearings and start your journey to the university of your dreams.
Explore All
Write Personal Statement Articles