The personal statement is an important part of the teaching application process. It allows you to provide information about yourself that doesn't appear in your resume or transcripts.
When writing your personal statement, be sure to focus on the qualities that make you a good teacher. Before giving you examples of personal statements for teaching jobs, we have a few tips to help you.
Important Tips for Writing a Personal Statement for a Teaching Job
When creating your personal statement, it's important to remember why you want to become a teacher. We dive further into this and more in this section of the article.
Start With Why You Chose Teaching As a Profession
What do you love about teaching? What drives you? Define what makes a great teacher for you and explain how your experiences have prepared you for this career.
Be specific and honest in describing both your strengths and weaknesses as they relate to teaching. Ultimately, the goal is for the recruiter to understand why you're the best choice for the job.
Explain How You Have Developed This Passion
Your statement should explain how you developed your passion for teaching. Choosing teaching as a profession isn't enough. How did you nurture this passion?
Describe Any Experience You Have Had Working With Students
You need to describe your previous experience working with students. Doing this helps demonstrate your ability to handle students and work in a school environment.
Highlight Your Strengths and Skills As They Relate to Teaching
Don't be shy to highlight your teaching strengths and skills. You're competing with others for the job. Only qualified candidates with skills related to the job get interviewed. Highlight any experience or qualifications that are relevant to the role.
Tailor the Statement to the Job Description
Like any job opening, be sure to read the job description. This helps ensure you tailor your personal statement specifically for the position you're applying for.
Proofread
It is unbecoming for a teacher to submit a statement full of errors. Proofread and edit your statement carefully before submitting it.
Examples of Personal Statements for Teaching Jobs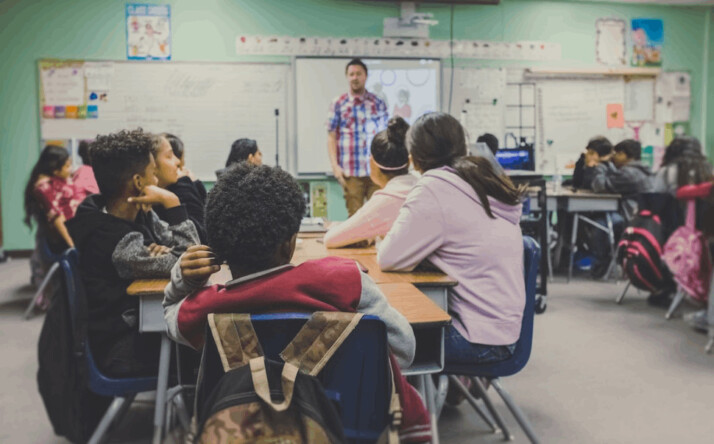 We have some of the best examples of personal statements for teaching jobs for you. Read through to see what your personal statement should look like.
Template 1
Teaching has been a lifelong passion of mine. I began working with children as soon as I was old enough to volunteer in my local Sunday school program. Since then, I have continued to work with students of all ages in many different settings, including public schools, after-school programs and summer camps. My experience has taught me that nothing is more rewarding than helping young people learn and grow.
I am confident that my skills and passion for teaching would make me an excellent educator. In addition to having classroom experience, I possess strong organizational and communication skills, which are essential for successfully managing a classroom environment.
Above all, however, what makes me an ideal teacher is my dedication to the success of each individual student. Every child deserves the opportunity to find their own unique strengths and passions. It is my goal as a teacher always be there to help them discover these things within themselves.
Template 2
I am a compassionate and dedicated teacher with years of experience in the field. Above all, I believe that teaching is not simply a profession. Rather, it is a calling that allows me to share my knowledge and help others learn and grow.
My approach is student-centered. I adapt my instruction to meet their unique needs while fostering an environment where they can feel comfortable taking risks and making mistakes. In addition to having strong classroom management skills, I have a proven track record of developing engaging curricula tailored for students at different levels. Ultimately, I view teaching as an opportunity not only to impart important academic knowledge but instill lifelong values such as curiosity, resilience, and compassion.
Conclusion
It's always nerve-racking to go through the application process for a teaching job. If you put some thought into it, it becomes easier. Focus on what's important: the skills, strengths, and experience that make you right for the job.
Explore All
Write Personal Statement Articles