As a high school student, you understand the importance of making college applications. One part of the application that can be particularly challenging to write is the personal statement.
The University of California (UC) system requires students to submit some essays as part of their application. These essays give you an opportunity to share your story and tell UC admissions officers why you are interested in studying there.
We provide you with some awesome examples of personal statements for UC in this article.
How to Approach Your UC Personal Statements
Applicants to UC schools usually have to answer four personal insight questions of 350 words each from a pool of eight questions. These questions assess things like the applicant's leadership and creative ability. You should choose questions that are relevant to your life as well as your academic and career experiences. The questions are open-ended and therefore allow you to explore your creativity.
The best way to approach your UC personal statement is by thinking about it like a conversation with someone who doesn't know about you. In other words, start from scratch. Share your unique experiences and perspectives. Talk about why the UC system appeals to you, and explain what makes you stand out from other applicants.
Examples of Personal Statements for UC
Since there isn't a set formula for how to write this essay, we want to provide some examples of personal statements for UC.
Sample I
Describe an example of your leadership experience.
I have been a leader in many different settings, but one experience stands out in particular. When I was 11 years old, I started volunteering at a homeless shelter near my house. At first, I just helped with food preparation or cleaning up after meals. But over time, I began to take on more responsibility and lead others in these tasks. Soon enough, I was appointed team captain of the volunteer group tasked with preparing dinner for the residents each night.
This leadership role required me to manage a diverse team of people from all walks of life. Some were elderly; some were barely adults themselves. It wasn't always easy balancing everyone's needs and keeping things running smoothly. It was all worth it when we saw the look of gratefulness on our guests' faces as they ate a hot meal volunteers prepared. That feeling is something that stays with me till today and motivates me to continue being an effective leader wherever possible.
Sample II
Every person has a creative side, and it can be expressed in many ways. Describe how you express your creative side.
I have always enjoyed being creative and finding new ways to solve problems. Whether it is coming up with new ways to organize my room or thinking of ideas for a project, I love using my creativity. For me, being creative is about seeing the world in a different way and looking for possibilities where others see obstacles. It is about making connections between things that other people might not see and exploring ideas and options that others might not consider.
Expressing my creativity has also been important in my artistic pursuits. Growing up, I loved going to art museums and studying the works of different artists. Later, I started painting and drawing myself, which was a great outlet for me creatively. Painting allows me to express feelings and emotions that words often cannot describe. It's like putting down what's inside of me on paper or canvas. I have found ways to connect with the world around me and communicate aspects of myself that would be difficult otherwise put into words.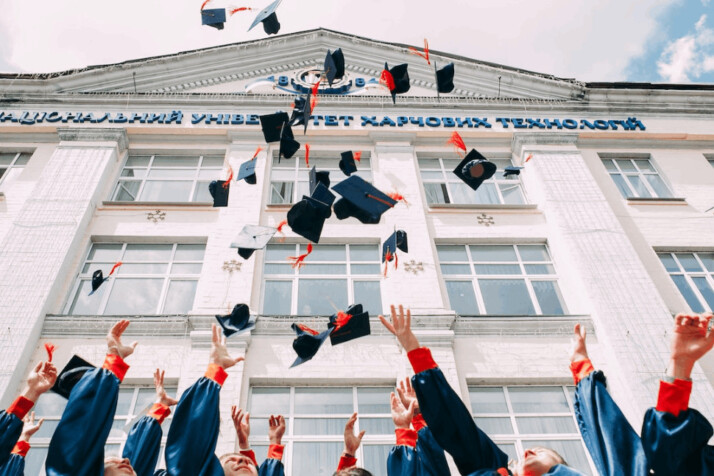 Sample III
What would you say is your greatest skill or talent? How have you developed and demonstrated that talent over time?
I believe that my greatest talent lies in my ability to be constantly curious and explore new ideas. This curiosity has led me to develop a variety of skills over time, including critical thinking, problem-solving, and research.
I have demonstrated this talent through various experiences both inside and outside the classroom. For example, as an undergraduate student at UC Berkeley, I conducted extensive research on the neuroscience of meditation for my senior thesis project. More recently, as a graduate student at Stanford University School of Medicine, I've been working on developing novel methods to study Alzheimer's disease pathology. Through all these experiences, I have learned how to ask thoughtful questions and think critically about complex problems. These skills are essential for any successful career in science or medicine.
Sample IV
Think of an academic subject that inspires you. Describe how you've furthered this interest inside and outside of the classroom.
The natural world and the way it works have always fascinated me. This interest was first sparked by my high school biology teacher, who introduced me to the wonders of genetics and evolution. I quickly developed a passion for learning about science and started spending my free time reading books on ecology and zoology.
To further explore this subject, I began taking classes at our local community college in addition to my regular course load. In these classes, I learned about climate change, sustainable energy sources, and human impact on ecosystems. My teachers were extremely supportive. They encouraged me to take summer courses so that I could continue advancing in this field of study.
Outside of class, I have also been involved in environmental activism campaigns. For example, last year, our city held a vote on whether or not to build a new power plant. Since installing it would mean harmful emissions into our neighborhood's air quality, I got heavily involved in raising awareness for the campaign against it. We ended up winning by a narrow margin. But even if we had lost, the experience taught me valuable skills like public speaking, organizing events, and fundraising. These are all important tools that scientists need to be effective advocates for their work.
Conclusion
Your personal statement for UC admission must reflect different personal and academic qualities. You can get ahead of others and submit awesome personal statements like those above when you use the Hey INK tool.
Explore All
Write Personal Statement Articles