In a world where external pressures can cloud our sense of self-worth, writing down a personal value can guide you in fulfilling your goals.
Personal value is the sense of worth and importance we attach to ourselves. It is an important aspect of our identity that significantly impacts our mental and emotional well-being as individuals.
Developing a solid personal value is essential for a fulfilling and meaningful life. The examples of personal value statements below will give you a concrete framework to build your own.
Writing a personal value statement is a powerful exercise in self-discovery and self-reflection. It helps you identify your beliefs, goals, and priorities to understand better how they shape your identity and relationships with others.
This article will guide you toward writing a great personal value statement.
What Is A Personal Value Statement?
A personal value statement reflects the values that are important to you as an individual. It is a way of identifying and articulating the principles and beliefs that guide your actions and decisions.
Personal value statements guide you toward making choices that align with your goals and values and help you manage your everyday life. It's also a great way to communicate your goals and values to others.
Your value statement may highlight traits you possess, like honesty, integrity, fairness, respect, responsibility, compassion, and courage.
Importance of Personal Value Statement
Personal value statements are essential because they reflect the values that are most important to you as an individual.
Here are some of the importance of personal value statements:
They help set meaningful goals to help you increase your motivation and focus.
A personal value statement may guide you in making decisions consistent with your beliefs and principles. When faced with several options, your personal value statement can help you choose the most aligned with your values.
Your personal value statements can also influence how you interact with others. When communicating your values to others and acting by them, you can build trust and respect and strengthen your relationships.
It helps in self-reflection and self-improvement. With your value statement, you can regularly review your values and consider how they are reflected in your actions. And also identify areas where you may be incompatible with your values.
How to Write a Personal Value Statement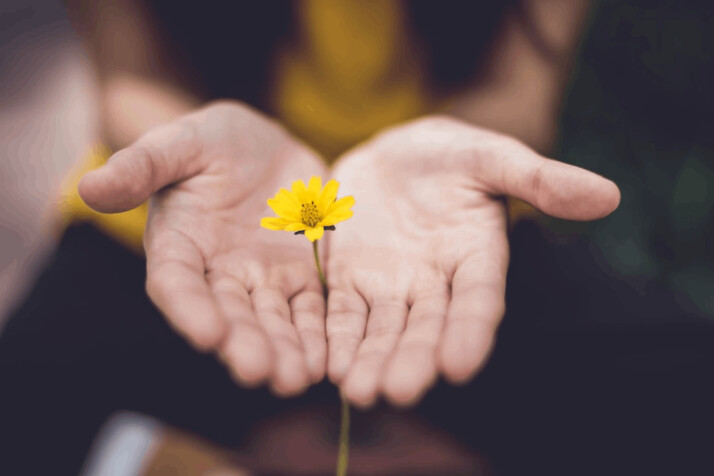 1. Identify your values
The first step in writing a perfect personal value statement is to take some time to reflect on what is most important to you. Consider your beliefs, principles, and priorities. Then, write down a list of your values.
2. Select the most important values
After identifying and writing down a list of values, select the most important ones. These are the values that guide your decisions and shape your actions.
3. Craft your value statement
Next, use your chosen values to craft a personal value statement. Ensure that it is specific and unique to you. You can structure your value statement by listing it in bullet points or incorporating it into a longer narrative.
4. Use positive language
Let your value statement convey your motivation and strength through your tone and language. You can use solid and descriptive language to convey the depth and importance of your values. Remember to express yourself in clear terms.
5. Review and proofread
Always review your value statement to reflect your values and beliefs accurately. Also, check for any writing or spelling errors.
Tips for Writing a Personal Value Statement
Keep your value statement concise and to the point. Avoid including too much detail or writing off-point.
Use action words to describe how you live out your chosen values in your daily life.
Make it personal. Be authentic and unique in your value statement.
Use positive language. Avoid using negative language or making negative statements about yourself.
Always edit your value statement to ensure that it is clear, unique and accurately reflects your values.
Examples of Personal Value Statements
I value hard work, intelligence, and determination. This is because they are the qualities that allow people to succeed, and I will do all it takes to succeed.
I believe that family is the most important thing in life. They are the ones who will always be there for you, no matter what. I am also a very devoted friend and would do anything for those I care about. Integrity is fundamental to me; I value honesty and fairness above all else.
My values are independence, self-confidence, and authenticity. I strive for independence by being proactive and taking care of myself physically and emotionally. I have a strong sense of self-confidence which comes from knowing who I am at my core and accepting and embracing my flaws. Lastly, I believe in being genuine with others and ourselves. This means staying true to our beliefs and feelings while communicating openly with those around us.
More Examples of Personal Value Statements
The most important values to me are honesty, integrity, and accountability. I believe that these values are essential for a positive workplace culture and productive team environment. I'm always honest with others, even when the truth is difficult to hear. I maintain high integrity standards in everything I do and hold myself and others accountable for our actions. These values are important to me because they create trust and respect among coworkers, which leads to better communication and productivity.
I believe in hard work and dedication. I pride myself on being a reliable, motivated individual who always seeks ways to improve. My goal is to be an asset to any team or organization that I am associated with and contribute positively in whatever way possible.
I am passionate about working with people to help them reach their goals. I strongly believe in every person's potential and enjoy assisting others in finding ways to achieve their dreams. My goal is always to provide support and encouragement while being constructive and honest.
Conclusion
A personal value statement is personal and unique to everyone. It guides one to have a direction in life, a job, or a career.
So, be as authentic as possible when writing yours. Be true to yourself, and highlight only the values that are most important to you. Always use your value statement to reevaluate yourself constantly. And make sure your values are reflected in everything you do. This will make you happier, healthier, and more successful. s
Explore All
Write Personal Statement Articles