If you are looking for how to write a professional family medicine statement, look no further. This article has everything you need to know to create effective and persuasive family medicine personal statements.
First, it is important to understand the purpose of a family medicine statement. This and other important tips are discussed in this article.
Family medicine has been a vital part of healthcare for centuries. It is a medical specialty that focuses on the care of individuals and families of all ages.
Physicians who specialize in family medicine are called family physicians, general practitioners, and internists. They provide comprehensive health services to patients and their families, including preventive medicine, diagnosis, and treatment of acute illnesses and chronic diseases.
How to Write Family Medicine Personal Statements
If you're applying for residency or a new family medicine role, you'll need a personal statement. The statement shows why you should be considered and given a chance. We have some important tips to help you get started.
Why Did You Choose to Specialize in Family Medicine?
When writing a personal statement for family medicine, it is important to focus on your motivation for choosing this speciality. Why do you want to become a family physician? What appeals to you about working with patients of all ages? You should answer these questions when writing your personal statement.
Highlight Your Clinical Experience
Another key component of a strong personal statement is highlighting your clinical experience. Have you had any previous exposure to family medicine or other general medical specialities? How did you enjoy that experience?
Showcase Passion for Teaching
It's also important to showcase your passion for teaching and interacting with patients' families. Discuss any volunteer work or activities that involved working with sick people or educating others about health issues.
Highlight Your Strength and Qualities
Be sure to highlight your strengths and qualities as they relate specifically to the field of family medicine. For example, if you are compassionate, detail-driven, etc., be sure to reflect that in your statement.
Edit and Proofread for Errors
Finally, make sure your grammar and spelling are error-free before submitting!
Examples of Family Medicine Personal Statements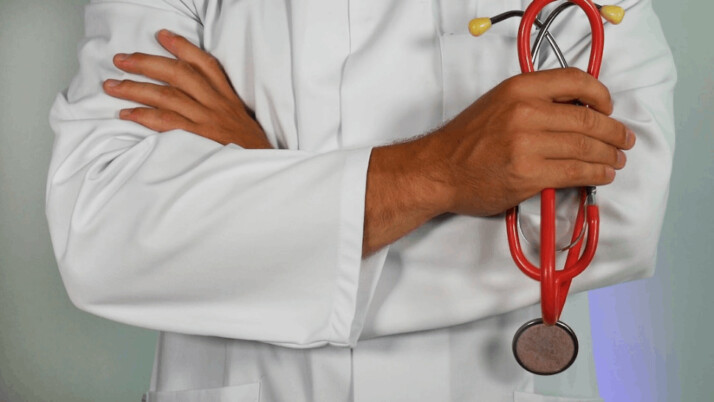 We have some well-written examples of family medicine personal statements to inspire you.
Template 1
I became interested in family medicine after observing the skill with which my pediatrician managed patients of all ages. Her ability to communicate effectively with both children and parents and her holistic approach to care impressed me. I knew that family medicine would allow me to develop a similarly deep understanding of my patient's lives and needs.
Since then, I have had the opportunity to work as a medical assistant in a small rural practice. This experience reinforced my interest in family medicine. I loved being able to see patients from infancy through old age. Also, I appreciated the variety of cases that came through the clinic doors each day. The doctors I worked with were skilled at managing chronic conditions while also addressing acute problems as they arose. They were truly generalists, able to provide comprehensive care for their patients regardless of their age or health status.
My experiences have shown me that family physicians are essential members of the healthcare team. They are able not only to diagnose and treat illness but also to promote wellness and disease prevention across all stages of life.
Template 2
Since I was young, I have always been interested in helping people. This interest led me to pursue a degree in family medicine. During my time in medical school, I have had the opportunity to work with patients of all ages and backgrounds. In addition, I have also gained experience working as a doctor's assistant in a residency program. These experiences have helped me develop strong clinical skills and the knowledge base necessary for becoming a successful family physician.
I am excited to continue learning and refining my skills as a family physician by completing my residency at ABC Residency Program. The dedicated faculty members at this program are among some of the best clinicians that I have had the privilege to learn from. They teach not only traditional aspects of family medicine but also emphasize preventive care, which is so important given our current healthcare landscape.
Template 3
As someone who has always been interested in health and helping others, I knew that family medicine was the right specialty for me. I am excited to begin my training as a student of family medicine and look forward to providing care for patients of all ages.
One of the things that drew me to family medicine is its versatility. Family physicians can provide preventive care, diagnose and treat common conditions, and coordinate care for patients with chronic illnesses. This broad range of skills makes it possible to help people at every stage of their lives.
Working with families also resonates deeply with me on a personal level since my own family is so important to me. Growing up, I saw firsthand how much strength and resilience families could have when they come together in times of need. I hope to be able not only to offer physical healing but also emotional support to the families entrusted in my care.
I believe that compassion, communication skills, and a commitment to ongoing learning are essential qualities for success as a practicing family physician. My goal is always to provide holistic care that meets the needs of each individual patient. By combining my passion for helping others with my clinical skills and dedication to cooperation, I hope to transform into an excellent physician.
Conclusion
The examples above, as well as the tips before them, should help you write your personal statement. If you need more help, consider using the Hey INK tool. We used it to generate the awesome examples above.
Explore All
Write Personal Statement Articles