Fashion design is a fascinating and ever-changing field. If you're interested in pursuing a career in fashion design, it's essential to create a personal statement that showcases your skills and interests.
In this article, we'll provide a fashion design personal statement example and share tips on writing your own personal statement. So whether you're still brainstorming ideas or putting the finishing touches on your personal statement, read on for inspiration!
What Is a Fashion Design Personal Statement?
A fashion design personal statement is a written document that outlines your goals and motivations for pursuing a career in fashion design. It explains why you are the best candidate for a coveted spot in a fashion design program. In addition, it also highlights your experience or qualifications related to the field. A well-written personal statement can be an effective way to demonstrate your passion for fashion.
Why Write a Personal Statement for Fashion Design?
A personal statement for fashion design is a great way to highlight your skills, experiences, and motivations behind pursuing this field. It can be a helpful tool when applying for colleges or scholarships. It allows admissions officers or selection committees to get to know you better as an individual.
When writing your statement, stay focused on what makes you passionate about fashion design. Avoid simply regurgitating information that can easily be found elsewhere in your application package.
Instead, take the time to reflect on what has drawn you toward this creative industry. Share stories of how your interest in fashion has developed over time. Showing off your unique perspective will help differentiate you from other applicants while demonstrating that you're serious about pursuing a career in fashion.
Tips for Writing a Fashion Design Personal Statement
When it comes to writing a personal statement for a fashion design program, there are certain things you want to keep in mind. Here are five tips that will help your statement stand out:
Be specific about your design experience and interests. What sparked your interest in fashion? Why do you want to study fashion design specifically? Make sure to highlight any relevant coursework or projects you've undertaken.
Show off your personality! A strong personal statement should give the reader a sense of who you are as an artist. Share some of your creative inspirations and how they inform your work.
Keep it concise and well-written. Avoid extraneous detail and highlight what makes you unique as a designer. The admission committee is likely going to read dozens (if not more) of statements, so make sure yours is sharp and easy to follow.
Get feedback from others before submitting the final version. It can be helpful to get feedback from classmates, teachers, or anyone else with editorial expertise. This will help ensure that your statement represents yourself in the best possible light!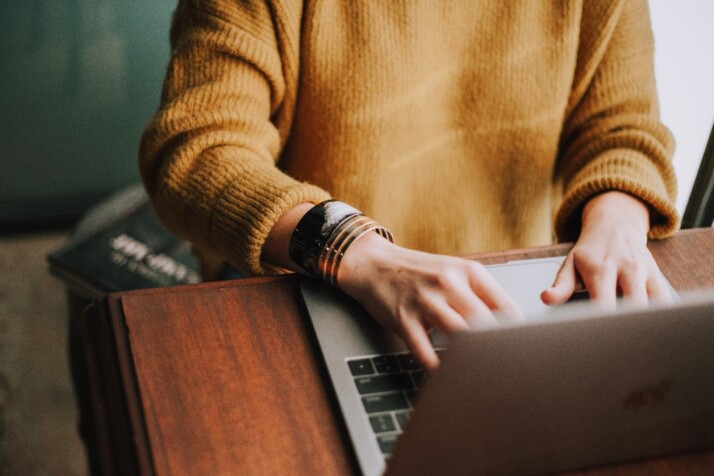 What to Avoid Writing in the Personal Statement?
When writing a personal statement, be sure to avoid the following:
Generic statements about your love of fashion. Be specific about what intrigues you about the field and why you want to study it.
Discussing other unrelated experiences or interests. Your focus should be on explaining why you want to pursue fashion design specifically.
Writing anything that could be perceived as negative or self-deprecating. A positive attitude is vital when selling yourself in any application materials.
Fashion Design Personal Statement Example
A personal statement is your chance to share with the admission committee who you are and why you want to attend the program. It is a chance for you to voice your interests and desire to study in the field of fashion design. Below is a fashion design personal statement example to inspire you to craft one for yourself:
Personal Statement Sample
As an artist, I have always been intrigued by how clothes can dramatically change someone's appearance and express their personality. For me, fashion design is not just about creating beautiful clothing; it is also a form of storytelling and self-expression.
Ever since I was young, I have loved playing with different textures and fabrics, experimenting with color palettes, and putting together unique outfits. When I discovered fashion design as a career option, I knew it was the perfect fit for me. I believe nothing is more satisfying than taking an idea and turning it into something tangible that people can wear or see on TV.
Fashion Design has allowed me to develop my artistic skills while also giving me a practical understanding of how garments are made and marketed. Over the years, I have participated in many fashion shows as a designer and model manager/coordinator. This experience has taught me valuable lessons about working as part of a team, dealing with last-minute changes, and interpreting feedback from others.
I am confident that my passion for artistry combined with my organizational skills would make me an excellent candidate for any Fashion Design program.
Conclusion
When writing a fashion design personal statement, the most important thing is to be yourself. Don't try to imitate someone else's style; instead, let your personality shine through.
Be sure to focus on what makes you unique and why you want to pursue a career in fashion design. Above all, make sure your statement is well-written and error-free. Following the tips in this post will help ensure that your personal statement stands out from the rest.
Explore All
Write Personal Statement Articles