A successful application to a Film and Media Studies program requires a well-crafted personal statement that reflects your passion for the subject. You need to showcase your unique perspectives and experiences to stand out from the competition.
You must also demonstrate the specific knowledge and skills you can bring to the program. With an eye towards creativity and practicality, this article will provide guidance to craft an excellent film and media studies personal statement.
What Is a Film and Media Studies Personal Statement?
A Film and Media Studies personal statement is an essential document for anyone hoping to pursue a degree in film or media. This document helps admission officers gain insight into the applicant's motivations, aspirations, skills, and experiences pertinent to their studies.
A well-crafted personal statement will give candidates a competitive edge in pursuing higher education. The statement should be written with clarity, specificity, and emotion while also demonstrating knowledge of the field. By weaving together factual examples and creative language, applicants can showcase their unique talents as well as their commitment to this exciting industry.
Tips to Write a Good Film and Media Personal Statement
Emphasize Your Passion
When writing a personal statement for film and media studies, it's vital to demonstrate your passion for the field in an engaging way. Provide detailed examples of experiences that have nurtured your interest in the industry. It could be attending movie screenings or participating in relevant activities. Demonstrating a deep-seated enthusiasm and commitment to pursuing film and media studies will help showcase your drive and determination to admissions officers.
Highlight Relevant Experiences
Utilize your personal statement to emphasize any previous experiences you may have had related to filmmaking, media production, scriptwriting, or video editing. Even if these experiences are outside the classroom, they can still provide valuable insight into your skill set and capabilities within this field. Include any projects you've completed, awards or accolades you've earned, and internships or jobs you've held. And explain how each of these has strengthened your understanding of film and media studies.
Discuss Your Professional Goals
While discussing past experiences is important, make sure to also focus on your future ambitions for the field. Explain what professional aspirations you hope to achieve after graduating from the program. It could be working as a director, producer, cinematographer, editor, or writer. It provides admission officers with a clear vision of your career goal and why the specific program is ideal for you to get there.
Make It Personal
To craft a compelling personal statement for film and media studies, inject some personality! Include anecdotes or stories about yourself which offer insight into who you are as an individual. Showcasing your character traits and perspectives through thoughtful storytelling adds layers of dimension to your application. It lets the reader know the "real" you beyond just facts and figures.
Tailor It to the Program
Tailor your personal statement directly to the program you are applying to. Research the institution thoroughly and find ways to mention elements of its curriculum that resonate with you. Or mention areas of specialization offered by faculty members which excite you professionally.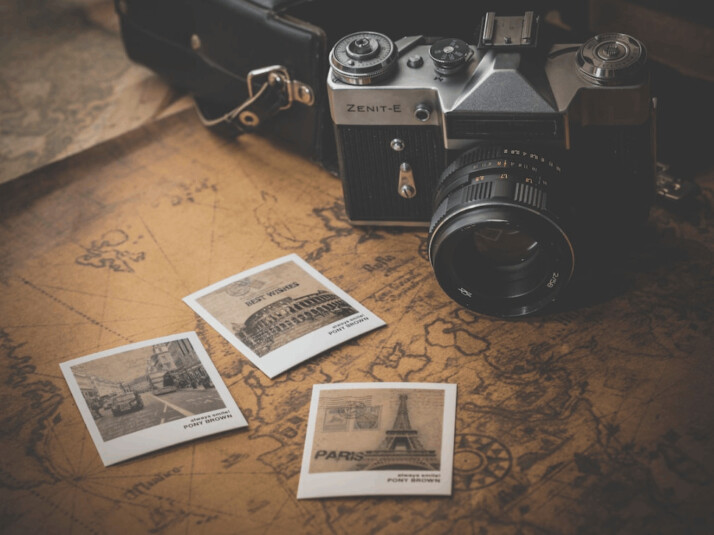 Film and Media Studies Personal Statement Example
Below is an excellent example of a film and media studies personal statement to inspire you to write one for yourself:
Personal Statement Example
I have always been fascinated by the potential of media and film to incite change on a large scale. As an undergrad, I immersed myself in courses that explored these disciplines – from American cinema to global digital content. And I have since developed a comprehensive understanding of how different media platforms can be used to communicate powerful messages. My interest has led me to pursue further studies in Film and Media Studies. I am eager to use my passion for narrative-building and storytelling to shape conversations about important social issues like immigration, poverty, and gender inequality.
A graduate degree in Film and Media Studies will give me the essential skills to produce impactful films. It would increase my aptitude in online communication and challenge viewers to think critically about current events. In addition, it will open up opportunities to work on projects related to documentary filmmaking, advertising campaigns, and public service announcements. These are areas where I could apply my already-sophisticated knowledge of cinematography and production design. Moreover, collaborating with other professionals from diverse backgrounds would expand my skill set and bolster my capabilities as an independent producer.
Sustaining an active presence within this field is crucial for honing my craft. Therefore, I am committed to dedicating extra hours outside class for networking and professional development activities. I plan to leverage my previous experience teaching introductory film classes at two local universities to make meaningful contributions to departmental seminars. With all these elements combined, I am confident that I will not only grow as a practitioner but also empower others through my work.
Conclusion
Film and media studies is a unique field that requires understanding both creative elements and technical concepts. By crafting a personal statement that accurately reflects one's experience and passion for the subject matter, potential students can stand out from the rest.
It's essential to use clear language and structure, inject emotion into your writing, and utilize colloquialisms. By following the right approach and the tips and examples in this post, you can make their application shine.
Explore All
Write Personal Statement Articles