Are you searching for a way to get an accurate, real-time view of your financial health? Are you tired of having to track all your assets and liabilities manually? If so, consider using a free personal net worth statement template. With this template, you can quickly calculate your net worth and clearly understand where you stand financially.
This is especially useful if you plan to make major purchases or investments shortly. We'll explain why it's important to review your finances regularly and how you can do so in this article.
What Is A Net Worth Statement?
A net worth statement helps measure one's assets and liabilities to gain a holistic overview of their financial health. It provides an up-to-date snapshot of your finances by calculating the difference between what you own (assets) and owe (liabilities).
A personal net worth statement is an invaluable tool for anyone looking to keep track of their financial health and progress. It's a simple document that lists all your assets, liabilities, and total net worth at a given point in time. To accurately reflect your overall financial position, it should include everything from bank accounts and investments to debt balances and real estate holdings.
A net worth statement is a financial report which provides an estimate of the current value of your assets. It's suitable for important financial planning steps such as calculating and comparing your everyday spending. It allows you to see what you might need to save, invest, or pay off with loans to achieve a net target worth.
A Net Worth Statement should include the following:
A net worth statement should include a comprehensive breakdown of the following:
Assets such as
Cash on hand,
Checking and savings accounts,
Investments,
Real estate,
Vehicles,
Art,
Jewelry,
And other valuables.
Liabilities including
Outstanding debts,
Mortgages,
Student loans,
credit card balances.
Total net worth is calculated by subtracting total assets from total liabilities.
While these two components may seem straightforward, keep in mind there can be additional details included depending on your specific circumstances.
A Net Worth Statement should not include the following:
There are certain items that are not typically included in a net worth statement. These include intangible assets like goodwill or reputation, potential inheritances, social security benefits, pensions, or income streams from self-employment activities.
Furthermore, excluded from this equation is your current salary; while important, it does not constitute part of your overall net worth.
Why you should track your Net Worth
Monitoring your net worth allows you to make well-informed decisions regarding long-term investments or significant purchases. This clarity empowers you to maintain a budget without feeling restricted or overwhelmed. Relying on your financial position can save you money since it gives insight into whether a loan might be beneficial to you. By tracking changes in net worth over time, you will notice patterns and behaviors that can help guide future choices.
Individuals need to craft a personalized net worth statement to understand where they stand financially. People may choose the best way to use their resources when they have access to the right knowledge.
Step-by-Step Guide to Creating a Personal Net Worth Statement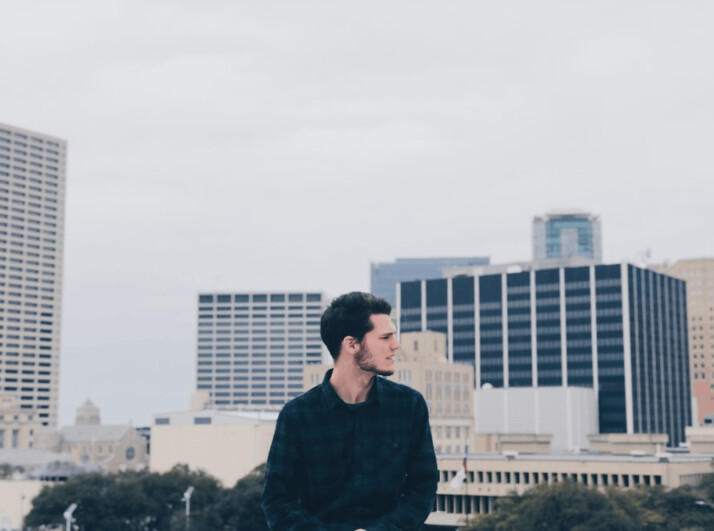 Step 1:
Gather bank and brokerage account statements, income tax returns, pay stubs, insurance policies, mortgage agreements, retirement plan balances, etc.
Step 2:
Calculate your total assets. In addition to cash and investments, real estate holdings (homes and other properties), boats, jewelry, collectibles, business interests, and partnerships.
Step 3:
Calculate your total liabilities. These include debts like mortgages, car loans, credit card balances, student loans, personal loans, outstanding bills, and taxes owed.
Step 4:
Total net worth is calculated by subtracting total assets from total liabilities. Get your net worth. This is a snapshot of your current financial position, which can be used for comparison with future statements.
Step 5:
Make sure you are aware of the limitations of your personal net worth statement. Your estimated values may not reflect the actual market value of certain items and can result in inaccurate figures. Additionally, certain assets and liabilities may only have been included if they were verified when creating the statement.
Step 6:
Use the data provided by your net worth statement to help create long-term goals. Assess how you can improve your wealth over multiple periods and what areas you must focus on.
Free Personal Net Worth Statement Template
It is recommended that you prepare two versions of your personal net worth statement:
You can use an audited copy of bank statements, stock reports, etc., when requesting loans.
A simplified copy with approximations that serves more as a starting point for tracking growth over time.
Below is a straightforward framework to aid in information organization in both scenarios:
Assets:
Cash on Hand – $[insert]
Checking Accounts – $[insert]
Savings Accounts – $[insert]
Investment Accounts – $[insert]
Real Estate – $[insert]
Retirement Funds – $[insert]
Other Assets – $[insert]
Total Assets = [calculated]
Liabilities:
Mortgage Balance – $[insert]
Car Loans – $[insert]
Credit Card Debt – $[insert]
Student Loan Debt – $[insert]
Lines of Credit – $[insert]
Medical Bills/Bonds – $[insert]
Total Liabilities = [calculated]
Net Worth = Total Assets – Total Liabilities
Final Thought
With the help of a free personal net worth statement template, you can now easily track your wealth and financial progress. Filling in the details and taking into account all of your assets and liabilities will help you understand where you are financially.
You can also set goals and make informed decisions in the future. With the ability to access this information anytime and anywhere, you will have the necessary tools to stay on top of your finances.
Explore All
Write Personal Statement Articles