Are you struggling to write a personal statement for college? Do you feel overwhelmed and stressed out? Still trying to figure out where to start or what to say? Fear not — help is here! All you need is a free personal statement writer. There are many online services that offer free assistance with personal statements. But we bring you only the best.
What Is a Personal Statement?
Before getting into the nitty-gritty of the best personal statement writer, let's take a step back to understand what personal statements are.
A personal statement is a brief, autobiographical essay about your academic and professional aspirations. It's typically written to accompany your college application and provides insight into who you are as a person and student.
Your personal statement should be well-written, interesting, and specific to the institution you are applying to. It should highlight your unique qualifications and why you would be an excellent addition to the university or program of your choice.
Think of your personal statement as your opportunity to sell yourself! Discuss what makes you passionate about learning, attending this particular school, and pursuing your chosen career field.
What Is the Best Free Personal Statement Writer?
While there are many personal statement writers online, the crown of the best free personal writer goes to INK. What makes INK so good? Let's take a look.
When discussing the best AI writing tools, INK is usually a constant. This is not surprising because INK offers unmatched versatility and reliability. In terms of writing personal statements, INK has the perfect tool for you — Hey INK. Think of it as your personal AI writing assistant. Hey INK essentially offers users more than 130 specialized AI writing tools from a single interface.
You only have to ask INK what you need it to write and provide a bit of context. For instance, you can ask Hey INK to "Write a personal statement for university application." Click on AI write, and the tool will generate well-written personal statements for you in a few seconds. If you need a free personal statement writer that is reliable and versatile, INK is definitely your best option.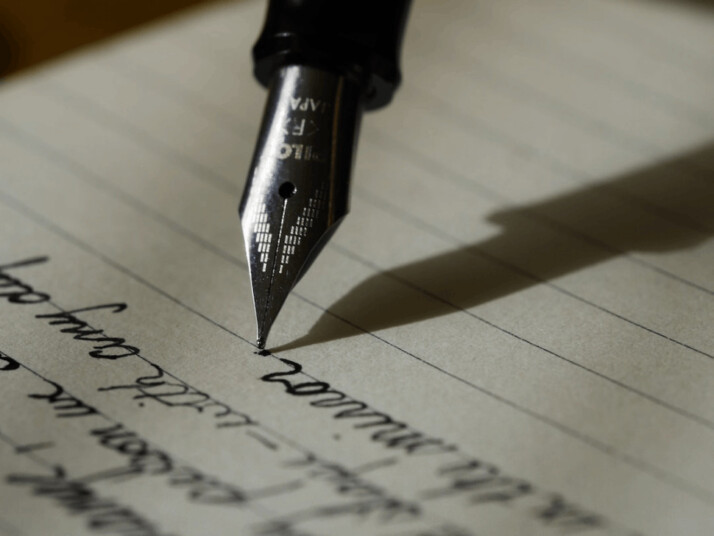 Examples of Good Personal Statements
Here are a few personal statements generated with the Hey INK tool.
Example 1
I would like to apply for the [scholarship name] scholarship.
As someone with a strong interest in working in the field of arts and humanities, I am eager to pursue my studies at [university]. My previous experience has shown me that I thrive when allowed to work independently and collaboratively. Participating in various art exhibitions and theater productions throughout high school allowed me to explore these areas. Through these experiences, I have also discovered my passion for teaching and mentoring others. I volunteer weekly at an after-school program where I help students aged 5-12 learn different artistic techniques.
My aim is to continue developing my skills so that one day I may become an influential figure within the arts community. With this degree, not only will I be able to fulfill my professional goals but also contribute back significantly towards enhancing arts education. In essence, what drives me most is wanting to combine my creative passions with meaningful work via higher education. This scholarship will undoubtedly assist me on this journey.
Example 2
For as long as I can remember, I have been interested in learning new cultures and customs. When I was younger, my parents took me to different countries so that I could experience the food, architecture, and way of life firsthand. This curiosity about other cultures has led me to want to study abroad during college. I hope spending time in a foreign country will help me learn more about its people and culture and improve my language skills.
Studying abroad is important because it allows students to gain an international perspective on their academic studies. Additionally, studying in another country provides students with opportunities to develop cross-cultural competencies, which are highly sought after by employers. Personally, living in a foreign country for an extended period of time would allow me to better understand my own cultural identity.
Wrapping Up
When applying to a college or scholarship or for a job, you will often need to write a personal statement. You can beat the competition by using a personal statement writer like Hey INK.
Explore All
Write Personal Statement Articles