Harvard Graduate School of Education is one of the most prestigious educational institutions in the world. And its personal statement requirements can seem daunting for prospective applicants.
Crafting an effective personal statement for admission to Harvard GSE is difficult. It requires thoughtful introspection, creativity, clarity, and exceptional writing skills. Looking at effective Harvard Graduate School Personal Statement Examples can serve as a perfect guide for crafting a compelling personal statement.
What Is a Harvard Graduate School Personal Statement?
A Harvard Graduate School Personal Statement is a vital document submitted as part of the application process for graduate-level studies at Harvard University.
This statement gives applicants a unique opportunity to share information about themselves, their goals, and their aspirations. It expresses how they envision contributing to the academic community at Harvard.
The personal statement should be engaging, well-structured, and crafted to stand out from other applications. It must also illustrate why the applicant will fit into the university's culture and mission.
It highlights strong examples demonstrating the candidate's abilities, knowledge, and character traits. Overall, the goal is to present oneself in the best light possible and show enthusiasm for pursuing graduate studies at Harvard.
Tips to Write a Harvard Graduate School Personal Statement
Below are some valuable tips to keep in mind when writing a Harvard graduate school personal statement:
Understand the Purpose of Your Personal Statement
As you write your Harvard graduate school personal statement, remember that it's an opportunity to present yourself as a unique individual. Showcase your experiences, skills, and passions to stand out from other applicants.
Research the Program and Reflect on What Resonates With You
Carefully read through the information about the particular graduate school program. Take time to think about how your background aligns with its mission and values. Use specific examples from your research when writing your statement to demonstrate that you understand the criteria for admission.
Brainstorm Ideas for Your Essay
Set aside time for brainstorming and reflection so that you can find the most compelling stories and messages to share in your personal statement. Also, make sure to give yourself enough time to brainstorm multiple drafts before settling on one final version.
Craft a Concise yet Engaging Introduction
Start strong by writing an engaging introduction that will catch the reader's attention immediately. Make sure to use clear and concise language while still conveying emotion and enthusiasm. Keep your opening sentence succinct but captivating to draw the reader into wanting to know more about you.
Demonstrate Why You Are a Good Fit
Connect your prior experiences and qualifications directly to Harvard's graduate school program to demonstrate why you are the ideal candidate. Share relevant anecdotes or case studies to illustrate your points rather than relying solely on abstract concepts.
Showcase Your Strengths, Talents, and Passions
Identify key accomplishments throughout your academic career and explain why they have motivated you to pursue further study at Harvard. Speak about any extracurricular activities, research projects, internships, etc., that have contributed to your development as a student and professional.
Conclude With a Persuasive Closing Statement
Round out your personal statement with a persuasive conclusion that sums up all of the main points of your essay in a memorable way. Highlight why you would be an asset to their program and remind them why you are uniquely qualified for admission.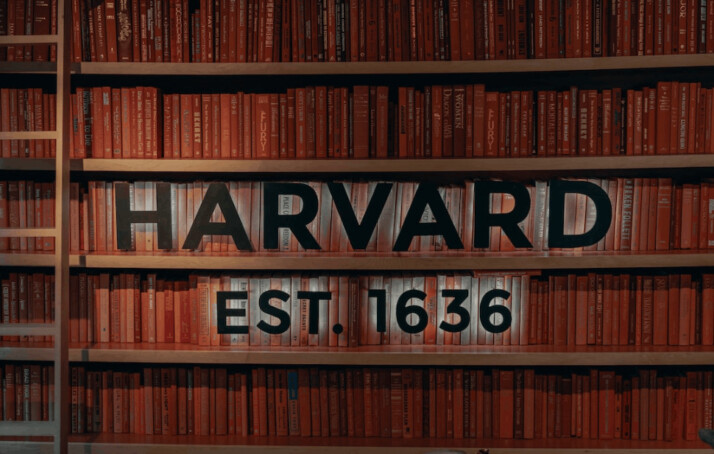 Harvard Graduate School Personal Statement Examples
Below are two Harvard Graduate School personal statement examples to inspire you to write an effective one for yourself.
Example 1
I am an experienced and passionate public health advocate who has been driven to pursue a graduate degree in the field for several years. With my unique set of skills, I believe I have much to contribute to Harvard's Graduate School program.
Dedicated to promoting health justice, equity, and well-being on both local and global levels, I've collaborated with multiple non-profit organizations over the years. Through these experiences, I discovered my fervor for using knowledge and research to promote awareness and positive change. What sparked my interest in public health was attending seminars focused on maternal and child health care. I saw firsthand the daily disparities many individuals face when trying to access basic health services.
Studying at Harvard would provide me with the tools needed to drive impactful progress while developing my skills as a leader in public health. Throughout my academic career, I have worked diligently towards making meaningful contributions within the field. This includes extensive research, coursework, and training related to healthcare policy analysis, intercultural communication, and social determinants of health. By combining theoretical knowledge with hands-on experience, I can more effectively meet the needs of diverse populations facing inequities.
My ambition is to leverage my education from Harvard's program to elevate public health initiatives worldwide. I wish to inform policy decisions and raise greater awareness of health disparities. The prospect of being part of a supportive community such as Harvard's Graduate School excites me. It will allow me to cultivate invaluable relationships with those who share my passions and dedication. To be accepted into this renowned program is a great honor and privilege. One that will propel me forward in my career as a committed public health practitioner.
Example 2
I have long sought an opportunity to demonstrate the breadth of my engineering knowledge and experience. As a self-taught engineer, I have developed strong technical skills in electrical design and software development. It gave me a distinctive viewpoint on both the academic and professional spheres of engineering. My approach is characterized by unconventionality, colloquial language, and unorthodox methods that challenge conventional wisdom.
I am motivated by a sincere passion for creativity and problem-solving and an unyielding curiosity regarding the boundaries of science and technology. Throughout my career, I have sought out opportunities to hone my aptitudes by engaging with advanced concepts and tackling difficult challenges. An avid learner, I've embraced new technologies, methodologies, and tools with zeal – even when they often present daunting obstacles. By way of such tenacity, I've been able to develop complex applications across numerous platforms while refraining from algorithmic fallacies.
A graduate degree would be invaluable in allowing me to further pursue these ambitions. Specifically, being part of the Harvard Graduate School community would allow me to collaborate with industry experts and peers. These people share my dedication and eagerness for growth. Additionally, the vast resources available within the university could facilitate unprecedented levels of exploration into research topics of personal interest. Finally, attendance at Harvard would be advantageous in helping me expand upon my foundational knowledge of electrical engineering. It would ultimately enable me to contribute more substantially to the field.
For all these reasons, I am confident that enrollment in the Harvard Graduate School would offer me a great platform. It would let me realize my goals and help propel me toward future success.
Conclusion
Writing a personal statement detailing why you chose to apply to Harvard graduate school is challenging. But standing out from hundreds of other applicants is easier than ever before. Use the Harvard Personal Statement Examples and follow the tips to develop your own unique personal statement.
Explore All
Write Personal Statement Articles