Having a good personal statement is essential if you want to stand out from several others applying to the same program as you. Many get stuck when crafting a unique statement that will get them noticed. This article provides tips on how to improve personal statements with minimal effort.
Everything from wording and structure to the content selection of your personal statement can help you succeed. After reading this guide, you'll be able to craft a statement that accurately reflects your personality while showing your best qualities.
Why the need to improve personal statement?
Personal statements are vital to stand out from the crowd and showcase your skills, experiences, and qualifications. A well-crafted personal statement can demonstrate your knowledge of the subject matter, your creativity, and your passion for the field you are applying to. It can also help you connect with the reader by showing your personality and engaging them on an emotional level.
How to Improve Personal Statement
A great way to start improving a personal statement is by thinking about how best to capture the reader's attention. Consider crafting an engaging opening sentence that will draw in the reader and make them want to read more. Use language that reflects your personality, such as colloquialisms or uncommon words.
Make sure you include examples and stories to illustrate your points. This will help add depth and emotion to your writing. Finally, vary your sentence structure and avoid sounding repetitive or overly perfect.
Tips on Improving Your Personal Statement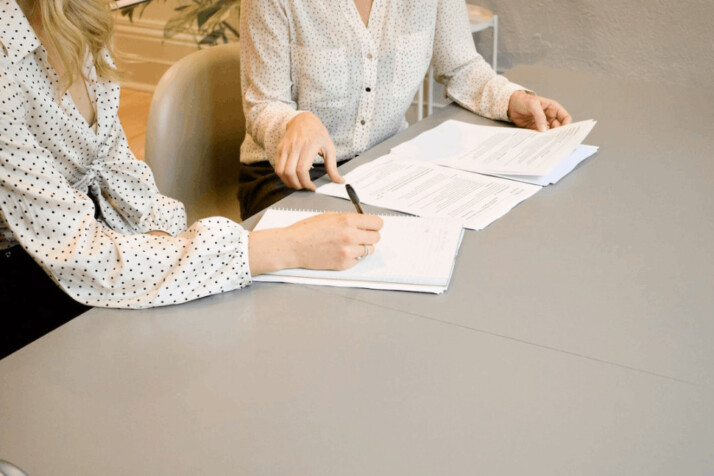 Here are some great tips to improve your statement. Following these tips will enhance your statement and create something genuinely captivating for readers.
Brainstorm: ideas for the personal statement and jot them down to organize your thoughts.
Analyze the Audience: Analyze the audience that will read the personal statement. This may include admissions officers, employers, or colleagues. Once you do, tailor your statement accordingly.
Research Keywords: Research keywords related to the field you are applying to, and include relevant language in your statement.
Be Vivid: Use vivid, engaging adjectives and verbs to bring life to your writing.
Start With an Anecdote: Begin with an interesting anecdote that sets the tone for the rest of the statement.
Structure the Narrative: Structure the narrative into three parts: Introduction, body, and conclusion.
Be Conversational but Professional: Write in a conversational but professional manner and avoid jargon whenever possible.
Eliminate Unnecessary Words: Eliminate unnecessary words and phrases while ensuring clarity and brevity.
Avoid Clichés: Rather focus on original stories or examples to draw interest from readers.
Proofread: Proofread your work several times to check for grammar, spelling, and factual accuracy.
Is It Okay If My Personal Statement Is Short?
Personal statements are usually short. Most schools, including Law schools, Medical schools, MBA programs, or universities, instruct students to write approximately 1-2 pages.
Of course, there are always exceptions. But it would be a good idea to follow the general trends for your school of choice.
What Do Admission Officers Look out for? Expert Opinion
1. Clarity
Admission officers look out for well-written personal statements that compellingly convey the applicant's story. If you're unsure what your personal statement should say, try focusing on a few of your values. Clarity is vital – it tells the admissions officer you know exactly what you want to say and how to say it.
2. Concise Language
A brief personal statement is capable of delivering your main points. Make sure your statement does not contain out-of-place tangents and redundant information. Use concise language to describe your experiences and expertise without being overly verbose. State your point in a clear, concise manner.
3. Facts & Examples
Admission officers want to know why you are seeking an education, your leadership experience, and your future goals. So, utilizing facts, anecdotes, or other examples, will be to your advantage. It's a great way to connect with the admissions officers and hold their interest.
4. Emotions
A personal statement should include emotion and reflect your true feelings about your journey and accomplishments. If your statement has a unique voice, it will catch the admissions officers' attention.
5. Variety
Having a varied sentence structure and including colloquial language can add color and life to your statement.
Example of Personal Statement that Stands Out
Example 1
Having accrued a wealth of knowledge in my field, I have developed an expansive understanding of the nuances necessary for success. As a college student, I have participated in many internships and projects throughout my academic career. My strengths lie not only in the practical applications of my field but also in its theoretical components. With a penchant for synthesizing disparate ideas into cohesive solutions, I am constantly striving to curate innovative solutions. Furthermore, my natural inclination toward leadership allows me to galvanize teams while advocating for collaborative approaches to difficult problems. By leveraging my dynamic skill set, I aim to contribute significantly to any collegiate endeavor I encounter.
Example 2
I have long been passionate about higher education and am now thrilled to pursue my dream of attending college. I have a distinct perspective because of my experiences in the world, making me think critically and analytically differently than ever before. As an intern at a local newspaper, I learned valuable journalism lessons while honing my writing skills. I even wrote articles that were published in national publications! Furthermore, I have always been involved in public speaking events and other activities, which allowed me to express myself effectively and command attention.
These opportunities have prepared me for university-level coursework by honing my ability to synthesize complex material and communicate it eloquently. I can contribute significantly to any program or class through rigorous study and communication practice. Additionally, my drive for success will further motivate me to tackle difficult academic challenges head-on. Thus, I humbly request consideration for your esteemed institution so that I may begin the next chapter of my educational journey.
What Next After Improving Your Personal Statement
After following the tips on improving your personal statement, the next step is to review and edit your work. Ensure you proofread your statement repeatedly, checking for grammar or spelling errors. Pay close attention to the flow of your sentences and ensure that each sentence transitions smoothly into the next.
Ensure that your points are clearly expressed, and avoid jargon or vague language. Additionally, revise any awkward phrasing or wording to reflect a more professional tone. Finally, after making any necessary revisions, ask a friend or family member to review your statement before submitting it.
Final Thoughts
You shouldn't be running around for opportunities to gain experience and talents to include in your statement at this stage. Be confident in the accomplishments you have already acquired. In your application, highlight what you have learned about the course you are applying to.
Consider your motivations and interests in the subject, and demonstrate how you'll apply what you have learned during your studies. We hope these tips on improving your personal statements have been helpful.
Explore All
Write Personal Statement Articles