Have you ever been stuck on how to start your personal statement? You're not alone.
This article explains how to start personal statements to help you stand out. Many students have difficulty getting started, but it's important to find an effective way to introduce yourself and your qualifications.
How to Start Personal Statements
There are many ways to start a personal statement, but some methods work better than others. Here are four interesting ways to begin yours.
It's a personal statement. You shouldn't hesitate to share a personal story related to the topic. This can be a great way for the reader to get interested in what you have to say and understand where you're coming from.
Start With a Quote
You can also start with a quote that speaks volumes about who you are as a person or your aspirations for the future. This is also an excellent way to get someone's attention right from the beginning. The reader will want to know how the quote relates to you and your aspirations.
Make Use of Statistics
Use statistics or facts relating specifically to the position or program you're applying for. Doing this showcases your dedication and interest in obtaining the opportunity at hand. It is important to ensure that the statistics you're quoting are from relevant sources.
For example, statistics from reputable organizations like the United Nations will have far more impact than statistics from magazines or other sources.
Pose a Question
Posing a question at the beginning of your personal statement sets the tone. As the reader ponders over the question, they become more interested in knowing what informed the question. It will make them think about their own experiences or beliefs before continuing on with your essay.
Examples of Good Introductions for Personal Statements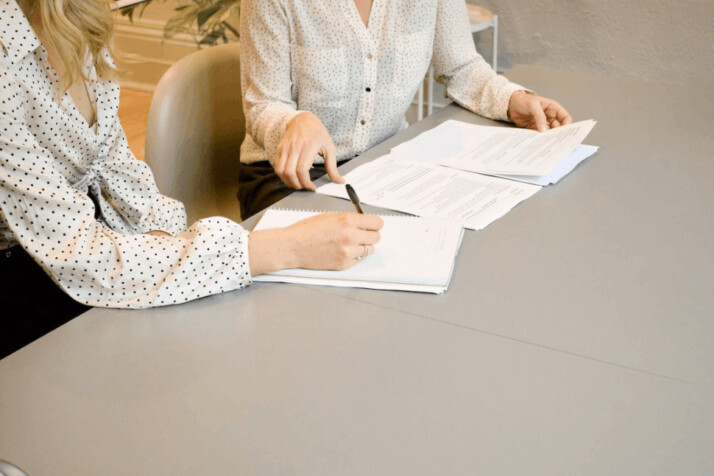 Take a look at these well-written examples of good introductions for personal statements. The aim is to inspire you to write a good one for yourself.
Template 1
I was born in a small town close to Los Angeles. Ever since I could remember, I have loved spending time outdoors and exploring new places. When I was 12 years old, we took a trip to the Grand Canyon; it was an experience that changed me forever. Sitting on the edge of that massive canyon, looking down thousands of feet below, I realized just how big and diverse this world is. It was then that I decided I wanted to see as much of it as possible.
Ever since that day, travel has been a huge part of my life. In college, I studied abroad for a semester in Spain. During law school, I interned with a judge in Buenos Aires. And after graduation last year, I moved to London, where I am now working as an associate attorney. Each new place has given me different experiences and perspectives that have helped shape who I am today. I'm a person with a global perspective and a deep respect for other cultures.
Template 2
"The only way to do great work is to love what you do." – Steve Jobs.
I am currently a senior in college. Ever since I was young, I've always loved creating things and working with my hands. This has led me to pursue a major in engineering, where I can design and build new technologies. Engineering has been the perfect fit for me because it allows me to use my creativity as well as my analytical skills.
I have had some amazing opportunities during my time at college that have further solidified my interest in engineering. For example, last summer, I had the opportunity to intern at one of the leading aerospace companies. There, I was able to work on a team that was developing new technology for aircraft. The experience was truly incredible and showed me just how fascinating engineering could be.
Template 3
According to Statista, global smartphone users are projected to reach 2.53 billion by 2020.
As a result, I've decided that it's time for me to master app development and join this upward trend. Growing up in this technological era, it was inevitable that my interest eventually led me toward computer science as my chosen major at university.
Template 4
Do you want to know a secret?
It's been my lifelong dream to be a composer. The chance to join your school interests me a lot. This is because it will provide the resources and opportunities I need to become a world-class composer.
Conclusion
Your graduate school application will typically require a personal statement. This statement goes into greater detail on what makes you the right candidate for their program. Many students struggle with this, especially if there is no guiding advisor to help.
Your opening sentences and the introductory paragraph are of greater importance in a personal statement. You have to give the reader reasons to read to the end. This article has shown you how to start personal statements. Read through and select the most appropriate one for your application.
In addition, the opening paragraph of your personal statement is only one part of the equation. You still need strong body paragraphs to complete the equation. Writing these various parts overwhelms many. You can forget about such worries when you use the Hey INK tool. The AI writing tool can help you craft a good personal statement faster than the speed of light.
Explore All
Write Personal Statement Articles