You might already know that having a clear vision is crucial. What is your personal mission statement? Do you know how to write a personal mission statement?
Companies aren't the only ones that can benefit from having a well-articulated mission statement; individuals can also benefit from having their mission statement. However, it's more complicated to write one's life goals.
If you want it to be the most effective tool possible in helping you achieve your objectives, there are many considerations you should make.
This article will explain the significance of developing a personal mission statement, give helpful advice for writing one, and provide concrete examples.
What Is a Personal Mission Statement?
Your mission statement declares who you are, including your beliefs, goals, and distinctive outlook on life. A written statement of your goals and aspirations that exemplifies your idea of success.
A personal mission statement is meant to demonstrate the significance of your life goals and the steps you will take to realize them. Good mission statements should always highlight three key points.
Opportunities: Refers to figuring out the reason for carrying out the work, what you hope to accomplish, and how you'll do it.
Expertise: A mission statement should explain its purpose, knowledge, and skills.
Dedication: The sincerity in the endeavor and the reasons for rememberance.
Purpose of Having a Personal Mission Statement
There are several advantages to having a personal goal statement, whether a corporate executive or a college student. Writing out your beliefs and aspirations will help you make better decisions. A personal mission statement is a powerful tool for focusing on long-term goals and planning fruitful careers.
You can map out your life path with the help of a personal mission statement. It helps individuals figure out what they stand for and where they want to go. Having well-defined objectives is a common contributor to professional failure.
Because of this, most successful people have come to understand the need to create a personal mission statement.
Steps on How to Write a Personal Mission Statement
Although writing a personal goal statement may seem easy, it takes much time and thought to craft an effective declaration. However, a remarkable statement of purpose will be worth your time.
If you want to make a powerful statement, it helps to keep your principles and goal in mind through these five steps.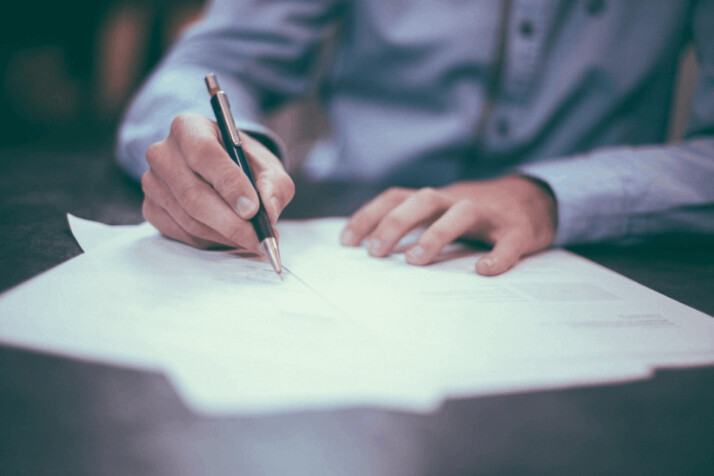 1. Value Identification
How do you spend your typical day? Don't just think about it. Jot down everything that stands out as crucial.
There is no right or wrong answer when determining what you hold dear; it could be something related to your profession or wholly unrelated. Make an effort to rank your priorities and values.
2. Stay Laser-Focused on Your Objectives
After establishing your values and priorities, you may develop your true objectives. Tell me about the most important things you want to accomplish, professional or personal. What kind of job do you see yourself doing in the future? If you could do anything, what would it be?
Please take the time to answer these questions in writing. Why? Since neuroscientific evidence shows that doing so increases the likelihood that you will accomplish your objectives, writing down your goals is highly recommended.
3. Highlight Your Capabilities
The question is, "What is it that you excel at?" When saving the day, what special ability do you possess? Tell me what sets you apart from the crowd. Take stock of the things you're good at. In this context, "creativity" could mean anything from thinking of new ways to help people to caring about those around you.
Try to take a step back and assess your strengths objectively by consulting with your peers. Jot down the essential skills that you plan to employ to succeed.
4. Determine Your Intended Viewers
To what group of persons would you most like to contribute your skills? Identifying your intended demographic is a crucial first step in formulating your strategy. So, keep the people in mind who will benefit from your efforts. People of any age, gender, occupation, or education level are fair game.
5. Clarify Individual Objectives
Now that you have broad ideas for your life, it is time to get more specific. Plan intermediate steps toward your ultimate objective while keeping the big picture in mind. How exactly are you planning on achieving your goals? What specific steps do you plan to take to effect improvement?
Examples of Personal Mission Statements
A Personal Mission Statement is a simple statement of what you want to achieve. It can be short or long, formal or informal, but it should always be true to you. Here are some of the best personal mission statements using INK.
Sample 1:
I am a lifelong learner and educator who is dedicated to helping people reach their full potential. I love working with students of all ages and backgrounds, and believe education is the key to creating positive change in our world.
My mission statement is to provide the best product and service I can in a way that makes everyone happy.
Sample 2:
I strive to be a lifelong learner and provide value in all that I do. My mission is to contribute positively to the world, making it a better place for everyone. I endeavor every day to use my gifts and abilities to serve others.
Final Words
You can learn how to write a personal mission statement by going through the above steps. Ensure you are laser-focused on your objectives and the target audience.
Explore All
Write Personal Statement Articles