A successful human resources manager manages both the work and its workers. This involves having a deep understanding of how to use the tools and resources available to create an environment conducive to creativity and productivity.
This article has tips and examples to help human resources managers craft good statements. In the end, you should be able to find an effective HR manager personal statement that fits your needs.
Tips for Writing an Effective HR Manager Personal Statement
A successful human resources manager must be able to successfully manage both the work and its workers.
Crafting a statement that effectively articulates this is essential for standing out from other applicants. It helps demonstrate why you are best suited for the position. Here are some tips to keep in mind when writing an effective human resources management personal statement.
Understand Your Audience
The first thing you have to do is to understand your audience. Are you writing the personal statement to apply to a school or for a human resources manager role in a company? An understanding of the audience will help you tailor your statement accordingly.
Showcase Relevant Experience
Your experience is one of the most important factors in your application. Irrespective of who your audience is, they want to know how you handled previous human resources management positions.
So, you shouldn't forget to highlight it! Demonstrate how you have applied your skills in real-world situations by detailing past positions or projects you've worked on and their results.
Keep It Concise
Yes, it's like an essay, but you shouldn't make it too lengthy. An effective statement does not need to be lengthy. A few short paragraphs should suffice. Utilize succinct yet descriptive language to make sure your message is clear. Avoid repeating yourself; instead, focus on painting a vivid picture of your capabilities.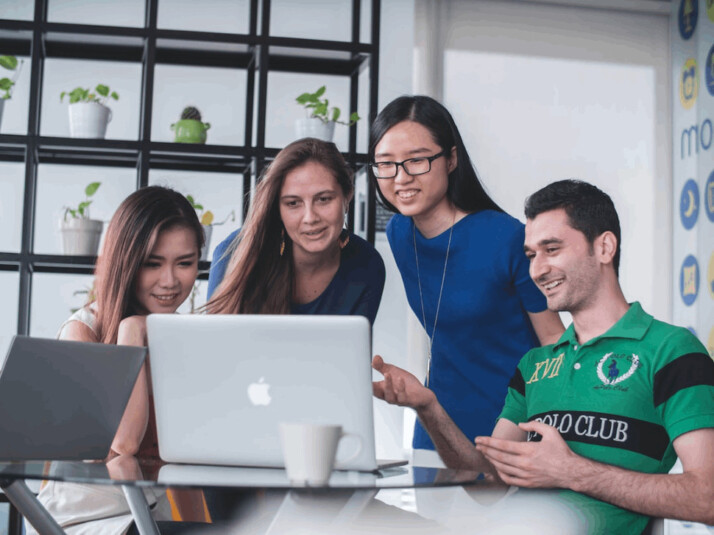 Offer Specific Examples
It can be difficult to quantify the impact of certain achievements, especially if they happen while working with a team. To really emphasize your accomplishments, provide concrete evidence using facts and figures wherever possible.
Well-Written HR Manager Personal Statement Templates
We have some well-written samples of human resources manager personal statements for you. These samples paint a clearer picture of what your statement should look like.
Example 1
I am an experienced human resources manager who is highly motivated to pursue a postgraduate degree to further my development. With five years of experience as a human resources manager, I have extensive knowledge of recruitment strategies, conflict resolution, and employee benefits.
My practical knowledge, combined with a university education's theoretical framework, will allow me to expand my expertise. My ultimate goal is to use what I learn to build a more positive workplace environment for employees. I hope to build an environment where everyone can access the resources they need to succeed.
In addition to providing guidance and advice on human resources matters, I also strive to build trust and relationships among coworkers and leaders. I do this through effective communication and support. With strong organizational abilities, excellent problem-solving skills, and proficiency in multiple languages, I'm confident in my ability to rise to any academic challenge. I'm excited about continuing my journey of professional growth by pursuing a postgraduate degree.
Example 2
I have had a distinguished career in the business world. And now, I am ready to take my professional development to the next level with postgraduate studies. As an experienced HR manager, I possess an extensive understanding of employee relations, organizational design and leadership training. These are all key components for any successful business. To ensure that I remain at the cutting edge of this ever-evolving field, I'm eager to pursue a university degree. This will allow me to refine my skills and expand upon my existing expertise.
With over ten years of experience managing complex groups, I believe I can bring valuable insight to the classroom. My impressive track record has seen me lead major projects while also inspiring others through mentorship and coaching. In addition, I am able to combine advanced technical knowledge with superior interpersonal communication — essential attributes for any leader.
Above all else, I view education as a lifelong pursuit, and it's my goal to become the best version of myself. For this reason, I'm confident that furthering my studies will enable me to create tangible value for businesses seeking innovative leaders.
Example 3
As a highly experienced human resources manager with over 15 years of experience, I have developed and implemented many new HR policies. These policies include training, recruitment, employee relations, payroll, and compliance. My passion for this field stems from my innate desire to nurture the growth of employees within an organization. I want to build a harmonious work environment through equitable plans and effective communication.
I possess the ability to recognize potential conflicts among staff and also identify ways to resolve them swiftly. Additionally, I am adept at liaising between executive-level management and teams to ensure all parties are being heard and respected. This has enabled me to build strong relationships with staff as well as foster successful partnerships between departments throughout numerous organizations.
My goal is to utilize my expertise to help the business while ensuring the best interests of the company and its workers. I look forward to working with you and offering a fresh perspective on how to optimize human resources management practices.
Example 4
As a seasoned HR manager, I am passionate about developing and implementing new policies to improve the organization's growth and success. My expertise in human resources management includes hiring top talent, monitoring staff performance, and creating employee benefits packages. With my background in human resources operations, I look forward to bringing fresh ideas to the role and helping the business reach higher heights.
I thrive on being part of a team where collaboration is encouraged, creativity abounds, and innovation is rewarded. I have an eagerness to learn and apply new strategies to make sure companies stay competitive in this ever-evolving market. By leveraging cutting-edge technology and analytical tools, I develop effective solutions to meet organizational objectives. Additionally, my interpersonal skills empower me to foster positive relationships with personnel at all levels.
As a dedicated professional with considerable experience in human resources management, I am confident that I could make a tangible contribution to your organization. Thank you for considering my candidacy.
Conclusion
The human resources manager is an important member of any organization. They see to the management of individuals in the organization. The HR manager personal statement templates above were generated with the Hey INK tool. You can also generate something like this or even better with the tool.
Explore All
Write Personal Statement Articles