An interior designer personal statement is a document that conveys an individual's unique qualifications, experiences, and goals in the field of interior design. It provides recruiters and admissions board representatives with additional information to help them gauge an applicant's suitability. Personal statements highlight an applicant's experience, skills, achievements, and aspirations.
Crafting personal statements is as much an art as it is a skill. Every student and professional must learn to write an effective personal statement essay because it significantly impacts their prospects.
The Importance of a Personal Statement
A personal statement is an integral part of any application material. It gives recruiters and admissions officers additional information to gauge a candidate's suitability. Personal statements are everyday encounters in job hunts, special programs, internships, and university applications.
The main benefit of personal statements stems from their format. Unlike resumes and CVs, personal statements come in paragraphs. These grant applicants the ability to inject a bit of their personality into their content.
This significantly impacts you because it introduces a human touch to your materials. It gives evaluators and readers a glimpse into your background, values, and your character.
Your personal statement is a way to present yourself in a manner that goes beyond bullet points and summaries. It lets you emphasize essential qualifications that can impact the impression you establish.
A well-written personal statement will help you stand out from other applicants. Exposition is key to a solid first impression and memorable profile.
Consider these surefire tips if you need help crafting an effective interior design personal statement.
Tips For an Effective Interior Designer Personal Statement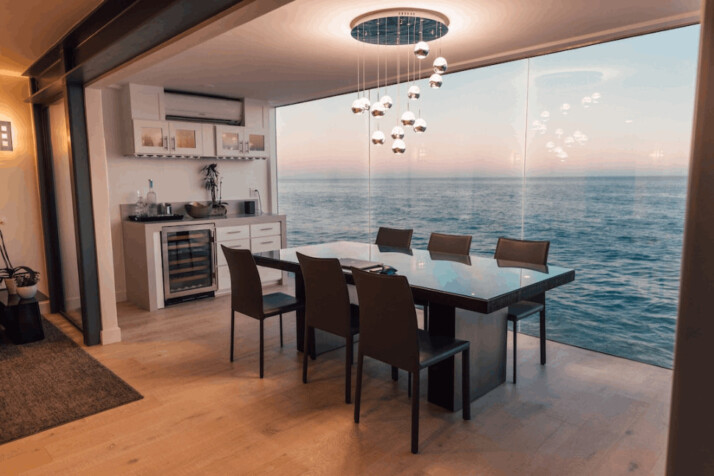 Showcase Your Technical Skills
Be sure to highlight the technical and practical elements of design that make you an excellent fit for the position. This can include samples of furniture selection, layout planning, or CAD design work that demonstrates your ability to effectively create beautiful designs.
More often than not, your skills are the primary basis for determining your suitability. If you're unsure of what technical skills to emphasize, reread the job listing's description. Recruiters usually include hints regarding the qualifications they're looking for.
Highlight Your Best Designs
An influential interior designer personal statement should also include details on work you have completed. Discussing these pieces with passion and clarity will show prospective employers why they should hire you over other candidates. They also show prospects your full potential.
Demonstrate Your Understanding of Trends
The field of interior design is constantly changing, so it's vital to demonstrate that you're aware of current design trends. You should also demonstrate your ability to incorporate them seamlessly into your designs. Mention specific pieces or styles you find interesting and how you would use them in upcoming projects.
Explain Your Motivations
Writing about your motivations is another way to make your personal statement stand out. Consider talking about different aspects of interior design that excite you, such as working with unique materials or creating bespoke solutions for clients. Your motivations matter to recruiters because they help determine your behavior.
Use Strong Language
Finally, be sure to use powerful words when presenting yourself. Don't rely on clichés. Instead, choose words like "innovative" or "dynamic" that express your excitement for the industry and demonstrate your commitment to success.
Moreover, strong language is a key ingredient for creating vivid descriptions and powerful messages. Its benefits permeate many aspects of life.
Interior Design Personal Statement Examples
Sample A
As a seasoned professional, I have a unique creative ability to think outside the box. I can come up with innovative ideas for building interiors. Having obtained my degree from a prestigious university, I can apply my knowledge of modern design techniques to design aesthetic and practical living spaces.
I strive to use research methods that go beyond simply looking at what others have done. Instead, I seek to look deep into the needs of the people using the space and build accordingly.
With each project, I take the time to read, review, and evaluate every option carefully. I make sure to do this before submitting results that offer satisfaction and good value for money.
Moreover, I understand how important it is to keep abreast of current trends and stay informed about new developments in the field. As such, I actively invest in learning activities such as attending seminars and workshops related to this subject matter. My commitment to honing my professional skills has enabled me to connect well with people from various backgrounds. It allows me to tailor my work according to their requirements.
I am confident my experience, educational background, and passion for interior design make me an ideal candidate for your school's program. I welcome the opportunity to learn more about your offerings. Thank you for taking the time to consider my application.
Sample B
As a university student studying Interior Design, I am devoted to perfecting my craft. I want to be able to offer comprehensive design services for residential, commercial, and retail clients.
My course has enabled me to develop an eye for detail and the ability to ask intelligent questions. Over the past year, I have worked on various materials selection and planning case studies. Through this work, I've gained an appreciation of how to effectively approach the technical and aesthetic elements of any design.
I am passionate about building upon what I've learned so far and expanding my knowledge base by exploring new approaches to interior design solutions.
During my career, I aim to bring a unique perspective to each task, considering physical features and people's interactions with the environment around them.
I am confident that my enthusiasm, determination, and skills will help me excel in this field and become a valuable asset to any team.
Sample C
I have been involved in the world of design for most of my days. In fact, it has become an integral part of who I am. It is something that transcends far beyond a mere art or profession. As an interior design student, I take pride in being able to use my creative abilities to shape unique art through design.
From infusing exciting textures, colors, and patterns into the fabric of a room, to carefully selecting pieces of furniture, decor items, and artwork. I ensure all elements perfectly harmonize with the space's environment. This is the crux of my craft; providing balanced and beautiful interiors tailored to each client's needs and desires.
In Summary
An interior design personal statement is a short essay that showcases your design skills. It should focus on your proficiencies and ability to use art elements to design aesthetic interiors. These statements are important because they can impact the course of your career by opening different prospects.
Explore All
Write Personal Statement Articles