A personal statement for internship applications suggest that the firm wants to know more about you than just your résumé.
As with any application, the internship personal statement is your chance to demonstrate the organization who you are and why they should hire you. It is a separate document you submit alongside your internship application, resume, and other required documents.
This article explains what an internship entails, provides guidelines and an example to help you draft great personal statements.
What Is an Internship?
An internship is an opportunity to learn about a particular job or field by working in it. It provides students still in school with job experience and enables them to determine if they wish to pursue that career route after graduation.
Internships can also be an excellent way for recent graduates to gain more work experience and make connections in their industry.
Guidelines for Writing a Personal Statement for Internship
A personal statement should begin with an introduction, then description of relevant experiences related to the field, and end with a great conclusion
Internship coordinators will typically have additional requirements, such as requiring you to use a specific typeface (such as Times New Roman or Arial), a particular point size (10 or 12), and a word restriction (500 or 800 words).
Use a standard 10- or 12-point font, and keep the statement to up to two pages if you don't obtain specific instructions. Put "Personal Statement for" and your name at the top. Other great tips include the following: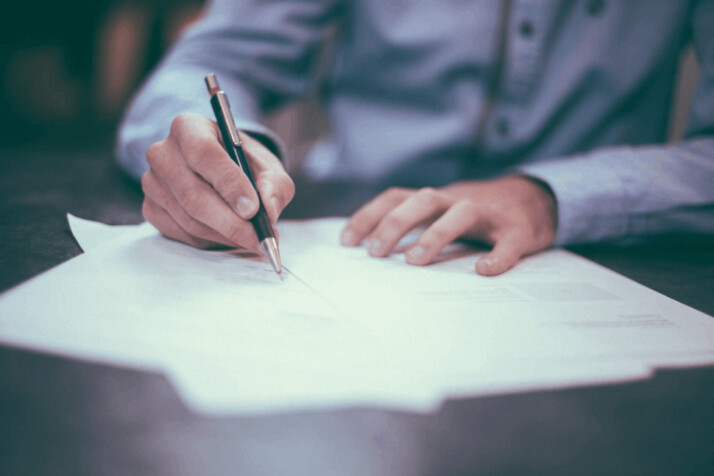 1. Seek a Background Connection
Take a moment in your life that made you want to go into this industry and think about it. Hearing a famous politician speak or learning carpentry from your grandfather may have peaked your curiosity.
A captivating narrative will keep the reader interested and make you stick in their mind. The "thread" of your argument should consist of anecdotes.
2. Describe your Abilities and Experiences
Think about what it is that makes someone successful in that industry. Reading the internship advertisement, job description, and LinkedIn profiles of industry professionals can help you understand what an employer wants. Drawing on your findings.
Use the body of your essay to discuss your abilities and experiences. You can discuss, for instance,
How your leadership on the debate team improved your public speaking
Your time on a summer construction crew toughened you up and taught you to work hard.
This section still serves as a personal narrative but also makes your case for why you should be chosen as an intern.
3. Proofread Your Draft
Correct any spelling or grammar issues in your initial draft when you've finished writing it. Whether a student or a recent grad, your statement should reflect your best efforts as a professional candidate.
4. Conclusion
A story's beginning is only as good as its conclusion, so ensure they're connected. The decision should emphasize critical points about your character and the story you're telling. To conclude reasonably, think about why the story is worth telling in the first place.
Great Example of Personal Statement for Internship
An internship is a great way to gain experience in your desired field. It can allow you to learn about the company, its culture, and how things operate from the inside. Here's a sample of a great one:
Sample:
I am writing to apply for the internship program I saw on your website.
I am a recent college graduate looking for an opportunity to gain experience in the marketing field. My studies have focused on marketing and business. An internship would be a great way to learn more about the industry and develop my skills.
I can provide examples of my work from previous jobs or internships and references from professors or colleagues. I would appreciate the chance to come in for an interview to discuss this position further. Thank you for your time.
Conclusion
A personal statement for internship is an opportunity for you to lay out your experience, interests, and future goals. Take your time because it is well worth the investment.
Explore All
Write Personal Statement Articles