When it comes to crafting the perfect MBA personal statement, there is no such thing as a one-size-fits-all approach. However, you can draw inspiration from a well-written MBA application personal statement sample. It will give you a strong foundation to build your custom essay.
In this article, we'll provide an effective personal statement sample that can offer guidance as you begin drafting your own essay. Read on for tips on what makes a statement great — and learn how to apply these strategies to make your submission stand out.
What Is an MBA Personal Statement?
An MBA personal statement is a document you submit as part of your application to an MBA program. Personal statements allow applicants to share their backgrounds, experiences, goals, and motivations with the admission committee.
The statement is an important opportunity for candidates to differentiate themselves from other applicants. It demonstrates that they would be a valuable addition to the program.
To craft an effective personal statement, applicants should start by brainstorming what makes them unique and why they want to pursue an MBA. They should then organize this information into a clear narrative demonstrating their potential as future business leaders.
Why Do You Need a Personal Statement for MBA Application?
A personal statement is a crucial part of an MBA application. It allows you to share your story with the admissions committee and demonstrate why you are an ideal candidate for the program. The personal statement can be used to highlight your achievements and discuss your motivation for pursuing an MBA. Explain why the particular school you are applying to is a good fit for you.
The admission committee will use your personal statement to assess whether you have what it takes to succeed in an MBA program. They want to see that you have strong academic credentials. But they also want to understand who you are as a person and what makes you unique. Your passion for learning and commitment to growth will be important factors in their decision-making process.
Your goal should be to make a compelling case for why the school should admit you into their program. You need to focus on your past successes and articulate how an MBA from this particular school can help you achieve your future goals. Take time to build a well-crafted essay that tells a dynamic and interesting story about yourself.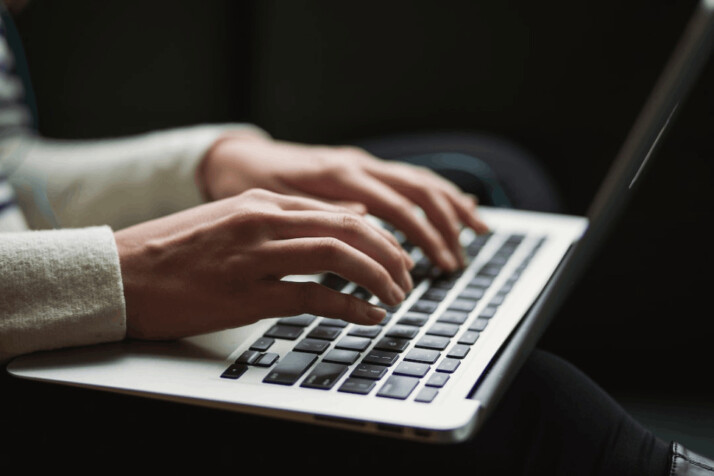 Tips for Writing a Strong MBA Personal Statement
Writing your personal statement might take some time, but it will significantly impact the entire application process. So, make sure that the thing you work on most is your personal statement. Take your time and make it count. Below are some valuable tips to help you craft a strong MBA personal statement:
Start Writing Early
It's important to give yourself plenty of time to write your MBA personal statement. This is not a task that can be rushed, and you want to make sure you have enough time to revise it multiple times.
Be Specific About Your Goals
Don't just say that you want an MBA to learn more about business. You must explain why specifically an MBA will help you achieve your goals. What skills do you hope to gain? What interests you most about business?
Showcase Your Strengths
Your personal statement should highlight what makes you unique and stand out from the other applicants. Discussing your accomplishments, both in academics and professionally, is one way to do this effectively.
Stay Relevant
Ensure all information in your statement supports why you are a good fit for an MBA program. Don't include irrelevant details simply because they happen to be interesting facts about yourself.
Proofread & Edit
You must have someone else read over your essay before submitting it. Ask them if it sounds like you and if everything included supports your candidacy for an MBA degree.
MBA Application Personal Statement Sample Examples
Without a doubt, MBA application personal statements require a lot of work. But by the time you are done writing it, it will be the most interesting and well-written piece of work you have ever made. Below is an MBA application personal statement sample as a guideline to help you write your own. Make sure not to copy any part of this statement.
MBA Personal Statement Example 1:
Like many young professionals, I am striving to find the right fit for my career. After years of experience in the workforce, I have realized that an MBA is essential to reach my long-term goals. That is why I am so excited about Columbia University's MBA program.
As someone with a background in business and engineering, Columbia's curriculum strikes the perfect balance between theory and practice. The case studies are especially interesting as they provide real-world examples of how theories can be applied in businesses around the world. Additionally, classes at Columbia are taught by instructors who are industry leaders – this gives students access to valuable insights and networking opportunities.
I also appreciate Columbia University's focus on entrepreneurship and innovation. This emphasis aligns perfectly with my professional aspirations, which include starting my own company one day. With all of these factors taken into consideration, it was an easy decision for me to apply to Columbia University's MBA program!
MBA Personal Statement Example 2:
After careful consideration, I have decided that pursuing an MBA is my next step. I am confident that Northwestern's prestigious program will provide me with the theoretical and practical skills necessary to achieve my long-term career goals.
I have completed my undergraduate studies with a degree in business administration. During my time in school, I developed a strong interest in marketing and finance. In addition to coursework, I gained experience through internships at various companies. My most recent internship was at ABC Inc., where I worked as a financial analyst. This experience solidified my desire to pursue a career in finance or consulting after graduation.
In addition to academic and professional experiences, another important factor contributing to this decision is personal growth. After working full-time while attending school full-time for four years, I learned how to manage my time effectively and set priorities accordingly. These skills will undoubtedly be beneficial as an MBA student who is also juggling work/life balance demands. Finally, Northwestern University has a strong alumni network to learn from. It would be an honor for me to become part of the Evanston community upon admission into your esteemed program.
Conclusion
You're a great applicant, and your MBA application personal statement is your chance to put your best foot forward. Remember that while an application letter is just one piece of the process, you still must present your best work. This article provides valuable tips for writing an MBA application personal statement, along with example samples as guidance.
Explore All
Write Personal Statement Articles