A medical fellowship personal statement can sometimes be a daunting task. Much of the pressure stems from the fact that you can succeed or fail because of this special essay type. Before we teach you how to write an effective personal statement, we must cover a few fundamentals first.
Let's begin.
What is a Medical Fellowship?
A medical fellowship is a program that provides advanced education and training to medical professionals, usually in the form of postgraduate study. Medical fellowship programs are a way to gain additional knowledge and expertise in a specialized medical field.
Related: Medical Fellowship vs. Residency
Although both programs focus on providing advanced education and specialized training, there are subtle distinctions that warrant their separation.
On the one hand, a residency is a postgraduate program that prepares an individual to become a board-certified clinical specialist. Residencies are a way to expose medical students to a hospital environment.
On the other hand, a medical fellowship is a special program open to residency graduates who wish to focus on a specific subspecialty. These programs augment an individual's academic background to improve their clinical practice, education, or research prospects.
What is a Personal Statement?
A personal statement for a fellowship application can be an important factor in being accepted into a program. It outlines your unique strengths, experiences, and qualifications that set you apart from other applicants. It also illustrates how a particular program will help you reach your long-term career goals.
Personal statements are comparable to cover letters in that they accompany resumes and present the same information in paragraph form. This allows for a good degree of creativity, thus allowing applicants to express themselves more compellingly.
The Importance of Effective Personal Statements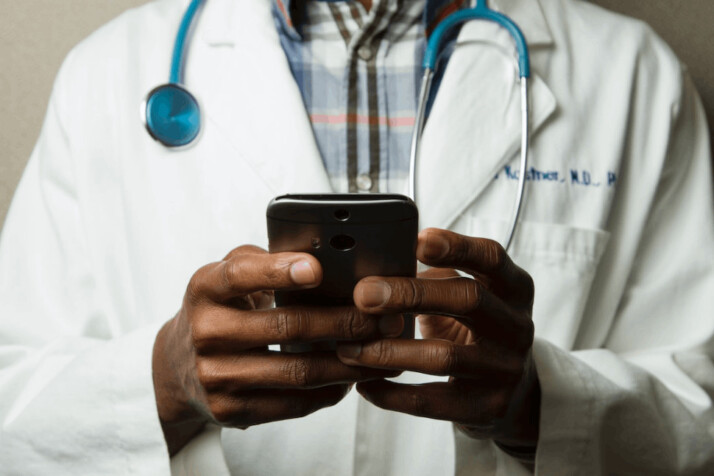 Personal statements are a golden opportunity to present yourself as a capable individual fit for special training. These statements achieve this by allowing writers to highlight key qualities that make them prime candidates.
The most vital aspect of writing in paragraph form lies in the ability to express yourself creatively. Unlike resumes that use bullet points to demonstrate your qualifications, a personal statement is able to evoke certain emotions.
It allows writers to inject a personal touch into what would otherwise be just another piece of paper with a list of qualities. An applicant's personality is crucial for a program because it dictates their suitability for a role.
Not all those who qualify are suitable, and not all those suitable qualify.
Suitability focuses on an individual's ability to function optimally within a community or role.
Tips for Writing a Personal Statement
It's only natural to feel anxious at the prospect of writing a personal statement. After all, it has the potential to change the course of your career and academic life. Here are some key tips to remember as you write your personal statement.
Use Vivid and Descriptive Language
Imagery is a powerful tool for improving the effectiveness of your message. It allows readers to see things through your perspective and fully understand your ideas' essence. Strong descriptors are an effective way to paint a colorful picture of a scene. These can significantly improve the effectiveness of your anecdotes, thus capturing a reader's attention from start to finish.
Focus on Relevant Experiences
Discuss any special accomplishments or challenges you have overcome throughout life, as they are good indicators of how well you can handle different situations. Make sure to cite the experiences most relevant to your application.
Use Words Skillfully
Avoid clichés and redundancies; instead, choose strong verbs and adjectives that capture your experience's essence.
Utilize Metaphors and Analogies
These devices can be useful for conveying complicated ideas in simpler terms and creating a lasting mental image for the reader. They help illustrate a clear idea, especially as you compare certain aspects of your personality.
The main advantage of using these mediums is their relatability. They can make an obscure anecdote more relatable to readers.
Medical Fellowship Personal Statement Example
I have always had a passionate desire to pursue a career in Medicine. From my days as an eager student learning in the classroom at school to completing medical school. I am looking towards developing the specialized skills required for a successful career.
It is this aspiration that motivates me to apply for a fellowship position. I aim to further enhance my knowledge base, improve upon existing skill sets, and gain valuable insight into the field of specialty care.
Throughout my academic journey, I've sought out every opportunity to learn more about Medicine and healthcare. This includes reading medical journals, attending conferences and seminars, volunteering with local health services, and shadowing qualified physicians.
My dedicated approach has enabled me to build up a broad range of clinical experiences both in primary and secondary care settings. Both these experiences have honed my ability to think quickly on my feet when faced with challenging cases.
I am confident I can take advantage of opportunities such as this fellowship program and impact the community. I understand the importance of having strong interpersonal skills when working closely with patients and their families. Therefore, I strive to remain empathetic and compassionate while also providing excellent customer service and promoting patient satisfaction. Additionally, I believe I can bring newfound content and ideas to help revolutionize current practices.
I'm excited by the prospect of utilizing my skill set to develop my professional identity within this rewarding field of Medicine. I know that I could leave a lasting legacy and follow through on my commitment to contribute positively to the medical profession.
In Summary
A medical fellowship personal statement is a special essay demonstrating your qualifications for a special program. It is a way to show evaluators your value and personality. Getting it right is crucial because impressions last. Keep these simple tips in mind to maximize your chances of success.
Explore All
Write Personal Statement Articles