Writing a personal statement for medical school is challenging, but perhaps not as challenging as writing a statement for the University of Oxford. Located in the heart of England, Oxford has a storied history as one of the world's leading medical education and research centers. With its highly competitive admissions process and rigorous academic standards, getting accepted to study medicine at Oxford is a dream for many aspiring doctors. You need to stand out and demonstrate to the admission committee why you're perfect for admission. The medicine personal statement examples Oxford in this guide is a great place to start!
In this article, we'll take a closer look into writing a personal medical statement for Oxford. We also provide practical examples to guide you in writing the most compelling statement that will intrigue the admission committee.
What Is A Medicine Personal Statement?
A personal statement is a written document submitted as part of an application to study medicine. When applying to Oxford, you will be required to provide a statement that showcases your achievements, skills, interests. You'll also need to detail why you are interested in pursuing a career in medicine. And why you believe you would be a good fit for the Oxford medical program.
Your statement also allows you to highlight relevant experiences or achievements that may not be reflected in your academic transcripts or other application materials.
A well-written medical personal statement will help you stand out from the competition and increase your chances of being accepted into the prestigious university.
Purpose of a Medical Personal Statement in Oxford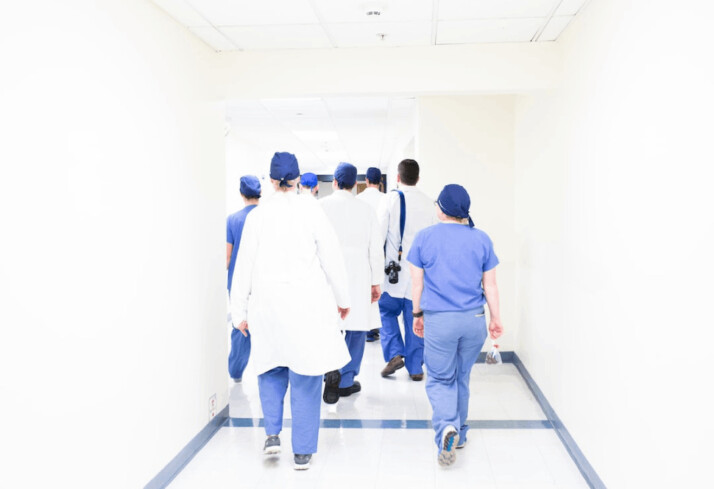 Here are the primary purposes of writing a personal medicine statement in Oxford. To:
Provide the admissions' committee with a better understanding of your motivations and goals.
Showcase your passion for medicine and your commitment to pursuing a career in the field.
Highlight any relevant experiences or achievements that may not be reflected in your academic transcripts or other application materials.
Demonstrate your ability to communicate effectively and clearly.
Help the admissions committee determine if you are a good fit for the Oxford medicine program.
Give the admissions committee a sense of your personality and character.
Provide the admissions' committee with a better understanding of your unique strengths and experiences.
Help the admissions committee evaluate your potential as a future medical professional.
What is the admissions' between an Oxford personal statement and other universities?
Every medical school has specific requirements and expectations for personal statements, and the University of Oxford is no exception. A personal statement's general purpose is to give the admissions committee a better understanding of your motivations, goals, and suitability for the program. The personal statement's specific content and format may vary from school to school.
The Oxford application process is likely to be more competitive and selective than other medical schools. This is due to the prestige and reputation of the institution. As such, you need to take the time to thoroughly research and understand the expectations of the admissions committee and tailor your statement accordingly.
How to Structure your Personal Statement
There is no one "right" way to structure an Oxford medicine personal statement. But here are a few tips to guide you in writing your statement.
1. Begin with a hook
Begin with an introduction that captures the reader's attention and clearly states your purpose for writing the statement. It could be a brief overview of your background and interests or a specific experience that sparked your interest in medicine.
2. Highlight your experiences and achievements
Outline your relevant experiences and achievements. This could be any clinical or research experiences or leadership roles you have taken. Or any other experiences demonstrating your commitment to medicine and your potential as future medical personnel.
3. Discuss your interest in the program
Also, discuss why you are specifically interested in studying medicine at the University of Oxford. You can include any relevant experiences or connections to the university. Or the city of Oxford and any specific aspects of the Oxford medicine program that appeal to you.
4. Discuss your career goals
Next, discuss your long-term career goals and how studying medicine at Oxford will help you achieve them. Make sure you are specific and explain how the Oxford program will prepare you for your desired career path.
5. Summarize your statement
Conclude your statement by summarizing your key points and stating your commitment to pursuing a career in medicine.
6. Edit and proofread
Your statement should be well-written, free of errors, and tailored to the Oxford program. Remember to proofread and edit carefully before submitting your statement.
Medicine Personal Statement Examples Oxford
Example 1
Growing up in a family of doctors, I developed an interest in the medical field and a deep respect for its power to heal.
From watching my parents care for their patients to volunteering at community clinics, I have been surrounded by medicine all my life. And it has become embedded into my own identity.
I am now ready to take this passion and expertise to the next level by pursuing a degree in medicine from Oxford University.
I could study the developments in the medical world, learn innovative approaches to patient care, and expand upon my existing knowledge. Moreover, I look forward to collaborating with fellow students who share a common dedication to advancing medical science. While exploring both traditional and non-traditional avenues of reasoning.
I am also confident that I can contribute to the Oxford community through the experience I have already gained. My background in public health has given me a deep understanding of various healthcare systems and helped cultivate my resourcefulness when treating complex cases. Additionally, I am proficient in multiple languages, including Spanish and Hindi, allowing me to communicate effectively with different people.
I am eager to join the esteemed Oxford faculty and use my acquired skills to pursue innovation in the medical field. Not only do I possess comprehensive technical know-how, but I also commit to contributing to the development of society through compassionate care.
I sincerely hope you will consider me for admission and allow me to use my abilities to serve and improve human well-being.
Example 2
I have had a passion for medicine since I was a child. Hence, it is with great ambition and enthusiasm that I am applying to the Oxford undergraduate medical program. I have an advantage as a multilingual individual who can converse fluently in both English and Spanish. My ability to communicate effectively with different people have allowed me to gain insight into their perspectives and beliefs. This I hope to apply when dealing with complex healthcare challenges.
Having been actively involved in voluntary organizations such as Doctors Without Borders, I know the challenges of providing quality care amidst tense situations. This is a feat I relish, and I strive to excel at every opportunity.
I am a keen observer and quick learner, equipping myself with the knowledge necessary to tackle any obstacle I face.
My unwavering determination has also helped me attain distinctions in all my secondary school coursework, further affirming my capabilities as a scholar.
Beyond academia, I've participated in numerous debating competitions, simultaneously building my critical thinking and public speaking abilities.
These qualities, coupled with my strong command of the language, will enable me to provide Oxford's esteemed faculty with a unique contribution to medicine.
Through hard work and dedication, I aspire to positively impact society. This is by advancing our understanding of health sciences and exploring innovative solutions for better patient treatment.
Example 3
Having been brought up by a single mother, my exposure to medicine began at an early age. Growing up, I quickly became aware of the harsh realities of medical professionals and their limited time when treating patients.
Having heard stories from my mother and seen how she juggle patient care and family, I knew this was something I wanted to pursue. With that in mind, my studies were focused on attaining the essential qualifications for entry into Oxford's Medical School.
I am excited by the prospect of studying medicine and embarking on this journey toward becoming a doctor. As part of my current studies, I have deepened my knowledge of Anatomy and Physiology. This is while exploring case studies that depict human behavior and health conditions. This has revealed fascinating ideas and motivated me to uncover more knowledge about medical practice.
A particular highlight for me has been dissecting cadavers; this has offered invaluable experience regarding the anatomical structure and internal organs. My voluntary work at the hospital affirmed my ambition to pursue medicine. In addition, it has reinforced my commitment to helping others, particularly those with physical disabilities or mental illnesses.
I believe that I have the necessary dedication required to complete an Oxford course in medicine while embracing every challenge. Ultimately, I am thrilled by the prospect of contributing positively to society through the practice of medicine. I hope that you will consider me a competent candidate for your program.
Conclusion
Getting into Oxford is tough but getting into Oxford medical school is even more challenging. It is more competitive, with many wanting to study medicine at the prestigious institution.
Your personal statement is that chance you have to set yourself apart from the other applicants. Ensure your statement is fascinating, captivating, and genuine enough to land you admission.
The medicine personal statement examples Oxford in this guide will help you get started on the right track.
Explore All
Write Personal Statement Articles