Midwifery personal statements are a vital part of the application process for those pursuing midwifery degrees. They allow the admission staff to get to know you as an individual and can be used to demonstrate your commitment to the profession. Like any other piece of writing, you must take care when crafting your statement if you want it to stand out from the crowd.
In this article, we have listed a few valuable tips for writing an effective midwifery personal statement, along with examples to use as inspiration.
What Is a Midwifery Personal Statement?
A midwifery personal statement is a written document that explains an individual's motivations, qualifications, and experience for pursuing a career in midwifery. Prospective students often use it to apply for entrance into Midwifery education programs. The personal statement allows educators to understand the applicant as more than just grades and test scores. It provides insight into their qualities, aspirations, and dedication to a Midwife practice.
Why Is a Midwifery Personal Statement Important?
Midwifery personal statement is not just about explaining what you've accomplished in your field of work. It is about demonstrating the skills and attributes necessary for someone to be qualified to competently and responsibly help with the process of childbirth.
A well-written personal statement will demonstrate your understanding of the human body and your capacity for empathy.
Tips to Write Midwifery Personal Statements
The following tips will help you write good midwifery personal statements and better convey your qualities and qualifications.
Start with an introduction that captures the reader's attention and highlights why you are interested in becoming a midwife.
Give specific examples of your experience working with pregnant women and newborns, whether through volunteering, work, or personal experiences.
Explain what qualities make you a good fit for the role of midwife, such as being patient, compassionate, and proactive.
Discuss any academic achievements related to pregnancy care or childbirth education that you have attained thus far in your studies/career.
Reiterate why you want to pursue a career as a midwife and how this opportunity will allow you to reach your long-term goals.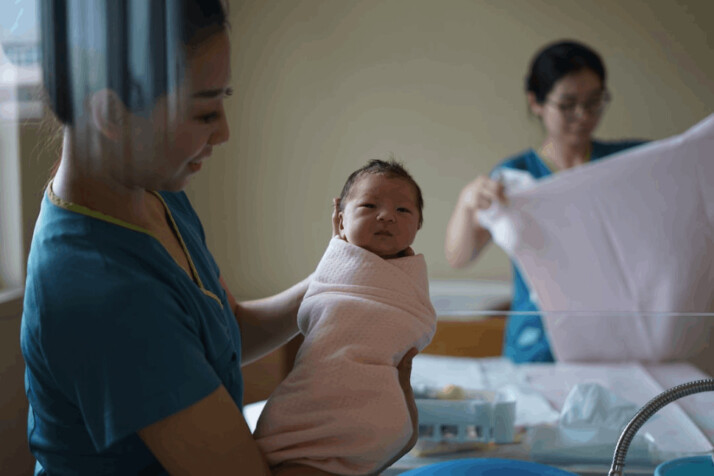 What to Avoid When Writing a Midwifery Personal Statement?
Things to avoid when writing a midwifery personal statement:
Don't make excuses for your lack of experience.
Avoid listing reasons why you want to be a midwife without providing concrete examples to support your claims.
Don't present yourself as someone perfect – no one is! Be honest and open about your flaws and weaknesses, but highlight how you have worked to overcome them.
Avoid writing anything negative about previous employers or educators, even if they were less than stellar. Focus on the positive lessons you learned from them instead.
Personal Statement Midwifery Examples
Below are some midwifery personal statement examples to assist you in writing one on your own:
Example 1:
Like many other midwives, I was drawn to the profession after experiencing a positive birth myself. As soon as my son was born, I knew that I wanted to help other women have similarly empowering experiences. My journey into motherhood revealed just how important it is for pregnant women and their families to have access to quality care. They need someone who understands their needs and can support them throughout the process. Midwifery is all about providing individualized care — something that's extremely important during childbirth.
I am passionate about helping mothers bring new life into this world in a safe and healthy way. And while training as a midwife will be challenging, I know it will also be incredibly rewarding. Through hands-on experience and theoretical learning, I hope to gain the knowledge and skills needed to deliver babies. I also want to ensure that every woman feels confident in her ability to give birth naturally if she chooses. To me, being a midwife isn't just a job. It's an opportunity to make a real difference in people's lives by supporting them through one of the most special moments of their lives.
Example 2:
Born and raised in a small town near the Mexican border, I was always interested in helping others. My fascination with birth began when I was a young girl; watching my cousins give birth at home fascinated me. Witnessing the strength and power of a woman giving birth left a lasting impression on me that has stuck with me throughout my life. As time passed, I continued to explore my interest in childbirth by taking classes on natural childbirth and becoming certified as a doula.
During my undergraduate studies at The University of Arizona, I had the opportunity to have clinical experience working alongside midwives at our local hospital. I assisted women during their births and provided support post-birth both in the clinic setting and within people's homes. This invaluable experience solidified my desire to become a midwife myself one day soon!
The most rewarding part of this journey has been witnessing firsthand how pregnancy and birthing can empower women. No matter what walk of life they come from or how difficult their journey may be. Every woman who chooses to bring new life into this world is heroic in her own unique way. And it is an honor to help them through this profound process. It could be accompanying them through labor physically or simply being there emotionally to support them every step along the way.
Conclusion
A personal statement provides insight into the applicant's character and motivation to attend the midwifery program. A key aspect of completing your personal statement is to make it concise. This article provides effective tips and examples to help you write a strong midwifery personal statement. Although an impactful personal statement is not easy to write, it is worth the effort. Stay focused.
Explore All
Write Personal Statement Articles