You may be asking yourself what the minimum personal statement length is.
This free guide will answer that question and more. A personal statement is a crucial part of your application package, whether you are applying to college or graduate school. It gives the admission committee a sense of who you are as an individual and allows them to evaluate your writing skills.
What Is a Personal Statement?
A personal statement is an essay or other written statement you submit with your application to a school, program, or job.
The personal statement gives the admissions committee a sense of whom the applicant is as an individual. In addition, it helps them evaluate your writing skills and your suitability for the program.
What's the Minimum Personal Statement Length?
The minimum personal statement length should be based on the program for which you are applying. The average length of a personal statement is often around 500 words to 800 words.
For most undergraduate programs, 500-700 words are sufficient, while 600-1000 words are common for graduate school applications. However, there is no hard rule.
Some statements may only require 200 words, while others exceed 1000 words. Your best bet? Write until you feel confident that you've said everything you need to say.
Extra Tips to Help You Excel
The following tips will help ensure that your personal statement shines: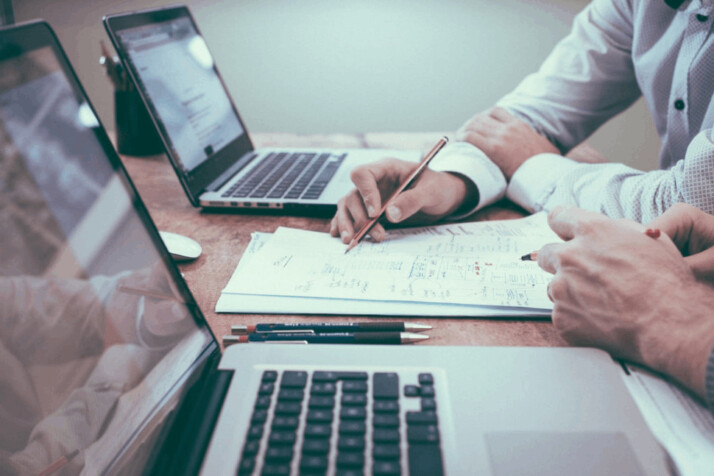 Start Early
You shouldn't wait until the last minute to start writing your essay! That way, if something comes up, you'll have time to revise it before submitting it. Starting early helps you research and organize your ideas in the best way possible for your personal statement. As a result, your work will be less difficult to revise and easier to craft.
Begin With a Catchy Line
The opening line of your personal statement plays an important role. If you start well, the reader will get interested and will be hooked. Be sure to use a hook at the very beginning to keep the reader's attention.
Be Concise
Conciseness is the hallmark of any good personal statement. The admission officer has to go through loads of other statements. If your statement contains too many filler words, you'll make it harder for them to read through. You'll bore them, and they will lose interest.
Give Them Something New
Admissions committees read hundreds (if not thousands!) of essays every year. Make sure yours stands out by being unique and interesting. Highlight accomplishments and experiences that make you shine instead of simply regurgitating your grades and GPA.
Proofread
You should never hurriedly send out your personal statement. Take a step back to look through a second and third time. Doing this ensures you provide a statement you're proud of while also conveying your unique personal story that the admissions board needs to understand.
Conclusion
Questions about the ideal length of a personal statement will always arise. Keep in mind that some schools have minimum personal statement length requirements. But you should be careful not to submit a personal statement that is too long that doesn't convey your personality and passion.
Explore All
Write Personal Statement Articles