A national honor society personal statement is an important document to submit when seeking membership in this prestigious organization. This document allows you to highlight your accomplishments and aspirations and share why you are interested in joining the National Honor Society.
With guidance from the right sources, you can create a statement that will stand out. This article discusses what makes an excellent personal statement and how to write one. We also provide some tips and examples to help you get started.
What Is the National Honor Society (NHS)?
The National Honor Society honors high school students who have achieved excellence in scholarship, leadership, service, and character. Membership is open to juniors and seniors at public and private schools across the country. More than one million students are members of the NHS.
The society was founded in 1921 in America to recognize outstanding high school achievers. It encourages student involvement in community service. Today, NHS chapters promote five core values: Scholarship, Leadership, Service, Character, and Citizenship.
Importance of a National Honor Society Personal Statement
A personal statement is a brief and well-crafted essay about one's life, experiences, and goals. It is often used for college applications or job applications. Personal statements serve as a way of providing a better understanding of who you are as a person.
Your personal statement is an essential part of your application to the National Honor Society. Your statement tells the selection committee why you're interested in joining the NHS. The statement shows how you've led and served and what you want to gain.
The personal statement is also your chance to stand out from the other applicants. It is crucial to take time to write a thoughtful, well-crafted statement that showcases your strengths and accomplishments.
Components of a National Honor Society Personal Statement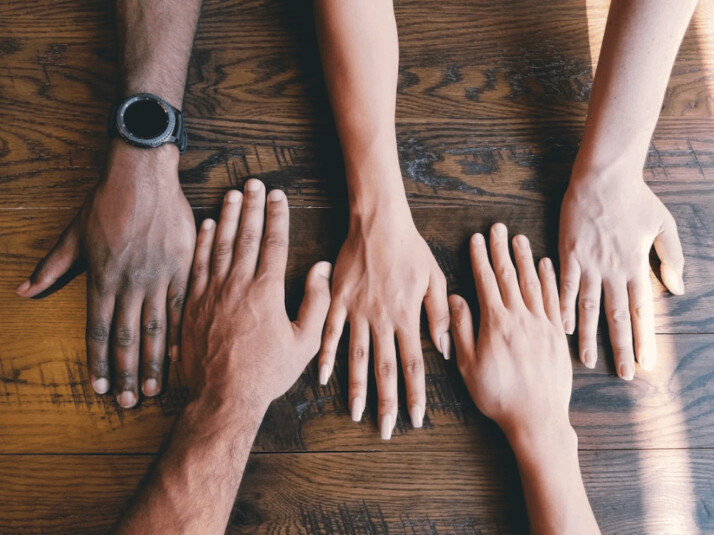 A personal statement for a national honor society should explain why you are worthy of membership. It should highlight your academic achievements, community service, and leadership experience.
A personal statement for a national honor society typically includes the following:
Show how you imbibe the National Honor Society four pillars of Scholarship, Service, Leadership, and Character.
Personalize the statement.
Share your story.
Be humble and bold.
How to Write a Personal Statement for the National Honors Society (NHS)
Your statement should reflect your academic and extracurricular achievements, as well as your interests and goals. It's essential to be specific and personalize your statement to make it stand out.
Here are the steps to follow:
Plan your personal statement.
Start by brainstorming the key ideas of your personal statement.
Highlight your academic achievements.
Discuss your leadership.
Show how you have been of service.
Highlight your character.
Show that you are a good citizen.
Edit your personal statement.
Tips for Writing a Strong Personal Statement
1. Make sure it is well written. Edit it multiple times so that there are no spelling mistakes or grammatical errors.
2. Be specific about your experiences and accomplishments. Don't just say, "I am hardworking" – explain how you have demonstrated this characteristic in your past endeavors.
3. Stay positive! Your personal statement should be an upbeat reflection on your life rather than a list of struggles and hardships endured.
4. Keep it concise – 800 words maximum (not including the header/title). Brevity is key when writing any type of essay, but especially so in regard to personal statements.
What is the best way to conclude an NHS essay?
The following would make a solid National Honor Society essay conclusion:
A lasting impression of high morals,
Restating the thesis, summarizing the main points.
Leaving the readers with a thought-provoking question
Persuading the selection committee that they are not only reading an achievements list but a statement from a determined & devoted person.
Providing a call to action.
No matter what conclusion you choose, make sure it is well-written and reinforces the main points of your essay.
National Honor Society (NHS) Personal Statement Examples
Example 1:
I have always wanted to join the National Honor Society, so I have worked hard to achieve this goal. Since the beginning of high school, I have demonstrated hard work and competitiveness. I'm sure I'll be able to contribute to the National Honor Society as an academically sound, trustworthy, and motivated student.
Through hard work, I have consistently maintained good grades and made stellar academic achievements while taking AP classes. When I don't understand a concept, I never hesitate to seek clarification. When preparing for tests or exams, I leave no stone unturned. I am a work-hard, play-hard kind of person, and I know I will thrive once I am in the National Honor Society.
My academic success is due in part to my practice of going the extra mile when preparing. This practice of going the extra mile to achieve my academic goals is one of several proofs of my possession of initiative. I try to learn from both my mistakes and those of others. This proves that I am passionate about growing and improving myself.
As a high school student, I have volunteered for over 110 hours in both my school and my community. This cost me the time I could have spent on something else, but it was well worth it. At Davidson Community Center, I organized various community programs. This event taught me how to demonstrate leadership and delegation.
My abilities, values, and convictions all point to my desire to actively participate in improving my community and favorably influencing younger generations. Because of this prominent characteristic, I was nominated to be a teen mentor at my church's young mentors program. My leadership abilities make me a strong contender for membership in the National Honor Society.
Example 2:
I appreciate the consideration for membership of the National Honor Society as a hardworking student. I have worked hard to maintain outstanding grades throughout my academic career and give back to my school.
The National Honor Society embodies the qualities that are important to me: scholarship, leadership, service, and character. These principles are fundamental to both my intellectual and personal lives. In everything I do – whether it is participating in extracurricular activities or volunteering at a local shelter – I strive to uphold these traits.
Joining NHS would be a privilege and honor that would motivate me to be an outstanding member of our school community and society. Being part of the NHS would allow me to continue developing as an individual while helping others, which is very important to me. The sense of camaraderie within NHS is also appealing as it provides opportunities for collaboration and support among members.
Example 3:
I feel privileged to be considered for the National Honor Society. This esteemed group upholds the highest ideals of leadership, service, and scholarship. I pledge to live up to these ideals and work diligently both inside and outside of the classroom.
I have always strived for excellence in my academic pursuits, and I firmly believe that the NHS will help me continue this trajectory. The fantastic faculty mentors at my school have helped me develop my leadership skills. NHS will provide me the opportunity to give back by helping others on campus and in the community. I eagerly anticipate working with like-minded peers who share my commitment to Scholarship, Leadership, and Service—the three cornerstones upon which NHS is built.
Example 4:
Joining the National Honor Society is a privilege. Since I heard of this prestigious society, I have worked diligently to be accepted. The NHS represents excellence in scholarship, leadership, service, and character. These four pillars are integral to who I am as a person, which is why joining the NHS feels like such an accomplishment.
Scholarship is the result of hard work both at home and out of the classroom. Serving others puts others above yourself, and leadership is the act of acting morally even when no one is watching. "Character" means having integrity at all times. To uphold these values proudly, I will maintain my grades while also becoming more involved on campus and serving the community whenever possible.
Conclusion
The National Honor Society is a respected organization that honors outstanding students' academic excellence and exceptional service. It is important to have a strong personal statement if you want to be considered for membership.
Your national honor society personal statement should highlight your accomplishments and goals, as well as your commitment to community service. Your personal statement will aid you in differentiating yourself from the competitors and improve your prospects of being accepted into the National Honor Society.
Explore All
Write Personal Statement Articles