A personal statement is an invaluable tool for creating a successful career in nursing. It serves as a reflection of one's qualities, experience and ambition — demonstrating your commitment to the profession.
Crafting a standout personal statement requires skillful articulation of both dedication and knowledge. It must capture the reader's attention while succinctly conveying what sets you apart from other candidates.
In this article, we will explore effective strategies for constructing a compelling personal statement that can elevate your candidacy above the competition. In addition, you'll find a few NP school personal statement examples to guide you.
How to Craft an Effective NP School Personal Statement
Your NP school personal statement is an essential part of your application to any nurse practitioner program. You must pay attention and write a convincing essay.
Highlight Relevant Academic Qualification
First and foremost, the statement should highlight information on your academic achievements as well as any certifications or specialties you possess. This offers insight into your qualifications and allows readers to ascertain whether you are qualified for the program.
Additionally, being able to articulate your passion for nursing is critical. Discussing how you decided to toe this career path demonstrates commitment and shows readers that you have a genuine interest in nursing.
Adding stories about meaningful experiences or patients can help show the reader that you are compassionate and capable.
Highlight Your Soft Skills
Beyond the academic qualifications, your essay should also highlight your soft skills, like compassion, leadership and effective communication. It is important for nurses to have these skills as it aids their work.
Write Concisely
In addition to giving details regarding your background and aspirations, NP personal statements must also demonstrate your ability to communicate effectively.
Therefore, it is imperative to use clear and concise language throughout the piece. Writing in a conversational manner that reflects your personality is more likely to captivate the reader than overly formal wording.
Furthermore, if appropriate, including factual examples helps bolster arguments and display knowledge.
Format Appropriately
Once the content of the statement has been finalized, the focus turns towards ensuring proper formatting and structure. It is advisable to keep paragraphs short and maintain consistency across each section; an easy-to-follow structure will ensure readability.
NP School Personal Statement Examples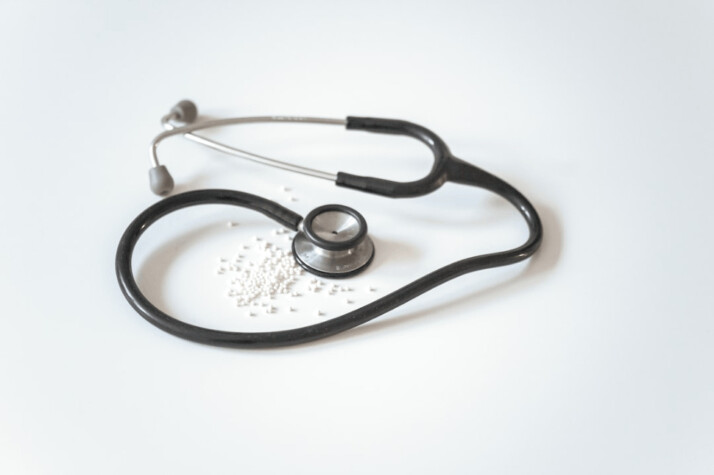 Check out these examples of NP school personal statements before writing yours.
Template 1
Nursing has been my professional passion since I was a child, and becoming a Nurse Practitioner is the logical culmination of my lifelong goal. From shadowing in medical clinics to volunteering as an Emergency Medical Technician, I have devoted my time and energy to gaining invaluable care-related experience. My knowledge of nursing science and practice deepened through coursework during college and subsequently at various hospitals and healthcare facilities. Seeing the impact of excellent patient care on health outcomes, I'm confident that being a Nurse Practitioner will enable me to serve patients better.
I strongly believe that this profession is not only rewarding but also crucial for providing comprehensive primary care to communities. As a Nurse Practitioner, I look forward to leveraging my clinical acumen to diagnose and treat ailments. By combining evidence-based protocols with personal empathy and understanding, I aim to become a trustworthy ally for every patient.
I know that NP education requires considerable dedication. I'm ready to rise to the challenge by employing rigorous self-discipline and advanced studying techniques. Moreover, working together with like-minded people who share similar objectives would provide an indispensable impetus for amplifying my intellectual aptitude. With these qualifications and enthusiasm, I'm certain that a Nurse Practitioner program would be one of the most meaningful decisions in my life.
Template 2
I seek admission to a nurse practitioner program in order to further my education and professional goals. With a passion for service, I want to read and learn more so that I can effectively care for patients in need. My plan is to build upon the knowledge and experience gained through my prior positions as a registered nurse. I hope to use those skills to provide competent and compassionate care.
I have had the pleasure of providing healthcare services on the frontline for over 10 years. During this time, I've developed expertise in many aspects of nursing. Furthermore, I believe strongly in collaborative practice, which has allowed me to form meaningful relationships with both colleagues and patients alike. These experiences have given me the confidence to take on greater responsibility within the field of nursing. Ultimately, it has led me here to pursue a nurse practitioner degree.
Not only do I possess knowledge of clinical practices and procedures, but I also am well-versed in health policy, advocacy, and team management. Additionally, I thrive when faced with challenges that require problem-solving or critical-thinking skills. As such, if accepted into your esteemed program, I will bring diverse perspectives and insights based on my past experiences. My ultimate goal is to provide excellent patient-centered care while advancing my professional career by expanding my scope of practice.
Final Thoughts
By taking into consideration these tips and referencing the provided samples, you can create a compelling personal statement.
If you need more help, you should consider using the new Hey INK tool. It is an AI-powered writing assistant that turns your simple instructions into well-written content.
Explore All
Write Personal Statement Articles