Personal statements are a standard encounter in professional and student life. They give recruiters a glimpse into our personalities and help them understand our goals. While an occupational therapist personal statement might seem like a daunting task, there are tips and examples you can use as a guide. Read til the end to learn more about them.
But first, we need to establish a few fundamentals.
What is an Occupational Therapist?
An occupational therapist is a healthcare specialist who works with patients of all ages to help them develop, recover and maintain daily living skills. Through creative activities and purposeful engagements, the OT helps people overcome physical or mental limitations in order to lead satisfying and productive lives.
An OT's clients include any person whose mobility and mental faculties have been impaired by birth defects, accidents, and developmental issues.
OTs strive to enhance the quality of life for clients across numerous settings, including hospitals, nursing homes, schools, rehabilitation centers, and private practice.
The Importance of Personal Statements
Personal statements are standard requirements for job applications and special course applications. They are special essays that allow candidates to introduce themselves and highlight the key aspects of their professional and educational background.
Personal statements outline an applicant's experience, skills, values, and commitments relevant to their intended venture and give a holistic view of their character. They focus on demonstrating an individual's ability to be a productive member of an organization and show how they are suitable for a role.
The true value of personal statements lies in their ability to create impressions. They influence a recruiter's perception of an applicant, allowing candidates to showcase their individuality.
Tips for Writing an Occupational Therapist Personal Statement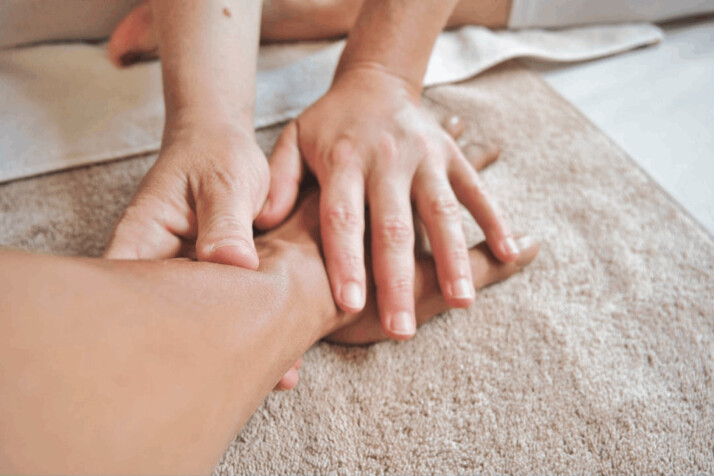 Writing an occupational therapist personal statement is a straightforward task that relies heavily on your exposition and word choice. You can simplify your task by following these tips:
1. Highlight your unique qualifications and experiences relevant to occupational therapy – this could include any related work experience, internships, research, or other special interests.
2. Utilize storytelling techniques to describe how you became interested in the field of occupational therapy and what drove you to pursue it.
3. Focus on conveying your passion for helping people with physical disabilities while demonstrating knowledge of evidence-based practices and modalities.
4. Incorporate specific examples that illustrate your strong communication skills and empathy when working with patients.
5. Be concise and make sure every sentence contains a vivid image, descriptive word, or phrase that sets it apart from others.
If you need a bit more help applying these tips, check out the examples from our Hey INK tool in the following section.
Occupational Therapist Personal Statement Examples
Example A
As a seasoned occupational therapist, I am passionate about empowering my clients to reach their full potential. Through evidence-based practices and experiential interventions, I strive to enhance the lives of individuals in need by providing meaningful and impactful care.
My collaborative approach helps me foster trusting relationships with clients, enabling them to build confidence and resilience as they navigate life's challenges. I devise innovative solutions tailored to each individual and combine treatment with entertainment to maximize their effectiveness.
By leveraging my expertise in neurodiversity, disability studies, and cognitive rehabilitation, I ensure all participants receive holistic treatments and personalized support throughout the journey.
Example B
I have been working in occupational therapy for several years and am passionate about helping those in need. During my career, I have had the privilege to shadow some of the top therapists and observe their techniques first-hand.
This experience gave me a greater appreciation for how important quality care is when it comes to treating patients. Additionally, through college courses and seminars, I learned different ways to apply my knowledge to help people heal.
I believe that my education, volunteer experiences, and personal dedication make me an ideal candidate for any position related to occupational therapy. It is my great pride to be part of a profession that offers so many rewarding and meaningful benefits.
I feel fortunate to be part of such a respected and meaningful profession. I am confident that I can bring a lot to the table when it comes to providing high-quality healthcare. My goal is to use my skills and knowledge to offer a level of service that exceeds expectations. Ultimately, I want to continue pursuing my career aspirations in this exciting and ever-changing industry!
Example C
I have always enjoyed being able to help others. When I decided on a career path as an Occupational Therapist, it felt like a natural fit. I am committed to providing the best care available to assist patients and their families through the process of reclaiming health and well-being.
On any given day, I'm looking for ways to read a patient's progress. I teach them how to use different resources and look at how the family can work together to create contentment in life.
It is truly rewarding to be able to think back on all the people I've been able to assist and complete this journey with. Working as an occupational therapist has been one of the most satisfying experiences I have ever had.
In Summary
An occupational therapist personal statement is a descriptive essay that shows recruiters and admissions board representatives who you are. They can affect how recruiters perceive you and your suitability for a job or course.
Take the time to practice writing your personal statements, and remember to apply our tips. They can help you crystallize good habits that will serve you in every aspect of writing.
Explore All
Write Personal Statement Articles