If you are planning to apply for Oxbridge, it is important to understand how to write a great personal statement. To make sure that your statement stands out from the crowd, certain key elements should be included in your structure.
In this blog post, we'll explore what makes up an effective Oxbridge personal statement structure. And how you can create one that will make you stand out from other applicants.
What Is an Oxbridge Personal Statement Structure?
A personal statement structure for an Oxbridge application should be tailored to the program you are applying for. It should include details of why you're interested in studying at that university, your relevant qualifications.
Add any experiences which have shaped your interest in your chosen course. The structure is important because it allows you to clearly and logically present yourself, making your qualities and achievements easy to identify.
What to Include in Your Personal Statement
Your personal statement for Oxbridge should include information about the following:
Your academic background and the courses or topics that fascinate you
Your goals for completing the course or degree
Any significant extracurricular activities you've undertaken
How prior experiences helped you become ready for this degree
Your goals for the future and how completing this course or degree will help you reach them.
Tips for Writing a Successful Personal Statement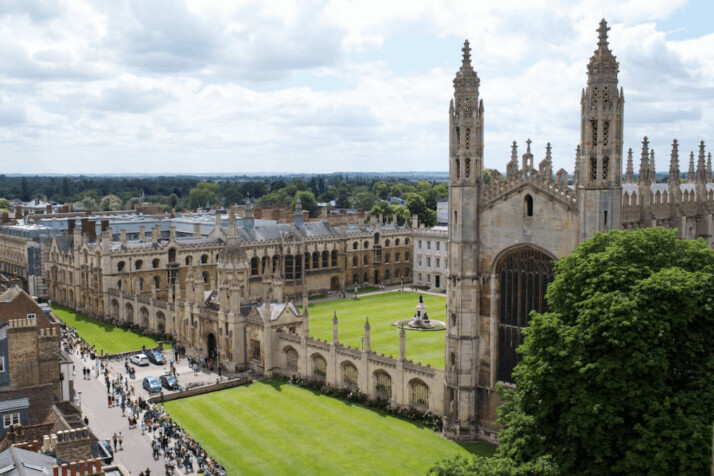 When writing a personal statement for Oxbridge, several tips can help you ensure it stands out from the crowd:
Be Specific
Show why you are interested in studying at that particular university or program rather than just any university.
Demonstrate Your Knowledge
Be sure to cite appropriate works of literature and other sources. This is to back up your claims and prove that you've done your research.
Have Someone Else Look Over It
Ask a teacher, mentor, or parent to read your statement and provide feedback.
Keep It Brief
Maximum of 4000 characters for your personal statement (including spaces).
Steps to Writing an Oxbridge Personal Statement Structure
Step 1 – Tailor Your Statement
When writing an Oxbridge personal statement, it is essential to tailor it to the university you are applying for. Each university has different criteria and requirements, so take the time to thoroughly research each before beginning your application process. You must show that you clearly understand the university you are applying to. Show you have taken the time to reflect on why you would be an excellent fit for the institution.
Step 2 – Show Your Passion
It is essential to show your passion for studying at Oxbridge in your statement, so make sure it reflects this enthusiasm. Demonstrate your deep understanding and knowledge of your chosen course or subject area and that you can't wait to study it in more detail. Talk about activities or experiences related to the course, such as volunteering, work experience, or research projects. These will help showcase your commitment and dedication.
Step 3 – Highlight Your Achievements
Don't be afraid to showcase your achievements and successes in your personal statement. Talk about any awards, qualifications, or extracurricular activities you've undertaken which relate to the course. Demonstrate that you are a well-rounded individual who is committed and dedicated to your studies.
Example of an Oxbridge Personal Statement Structure
My interest in history began at an early age, and I have always been fascinated by the past and its impact on the present. This passion has shaped my academic pursuits, leading me to gain a profound understanding of the subject. I am excited by the prospect of studying Ancient History at Oxbridge University. It would give me a unique opportunity to explore this topic further.
I have taken several courses related to Ancient History throughout my studies so far. These have provided me with valuable knowledge and skills which will prove invaluable during my studies at Oxbridge University. Furthermore, I was recently awarded first prize in an international essay competition on Ancient Greek Civilization. I showcased my writing abilities and knowledge of this period.
Outside the academic sphere, I am a keen rower and recently represented my school at a national rowing competition. This experience taught me the importance of dedication and commitment to achieve success. These attributes which I can bring with me to my studies at Oxbridge University.
Ultimately, my passion for Ancient History, combined with my knowledge of the subject, will allow me to make a valuable contribution to the university. I look forward to learning more about this fascinating topic as part of one of the world's leading universities.
FAQs
Can I Tell When My Statement Is Finished?
You should always seek advice before submitting your personal statement. You may receive suggestions from peers, parents, teachers, counselors, or professionals, but it's important to get your personal statement right.
What Makes an Oxbridge Student Successful?
The successful Oxbridge student exhibits high level of subject knowledge and interest, while fluently identifying and arguing core concepts within their specialization. They are enthusiastic about new ideas, and are able to apply existing knowledge in new situations.
What Do You Do to Finish?
The process of finishing a personal statement can be daunting, especially if you don't know what words to use in your introduction. It does not have to be long or expansive. But you should just summarize your interest and dedication to your chosen topic in the final paragraph.
Conclusion
Writing an Oxbridge personal statement can seem daunting, but following these critical steps can become much more accessible. Remember to tailor each statement, show your passion for the subject area and highlight any relevant achievements or experiences. This will ensure that yours stands out from other applications. Good luck!
Explore All
Write Personal Statement Articles